Conservation
Pride Hikes: DATE CHANGE: Return to Snake Mountain
Co-hosted by Pride Center of Vermont, Outright Vermont, and Prism Center at UVM
Sunday, July 21, 2019
9:30am - 3:30pm
Location Details
Snake Mountain
2514 Mountain Road, Addison, 05491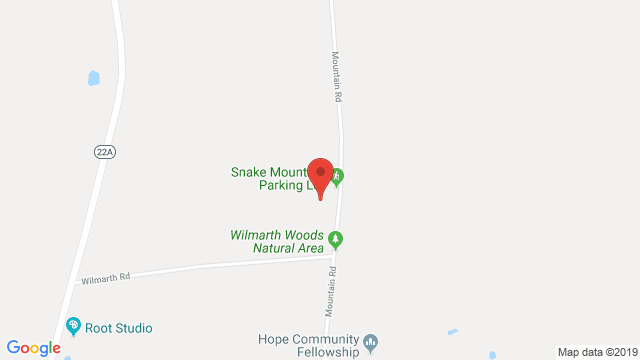 ***We will meet up in the parking lot at Shaws/Starbucks in Burlington at 9:30 am to arrange carpools. If you'd like to meet us at the trailhead at Snake Mountain we should be there by 10:30 am.**
LGBTQA+ hikers will be returning to the site of our very first Pride Hike: Snake Mountain. This 4 mile not-too-hard hike has exceptional views of Lake Champlain and the Adirondack Mountains. Plus, I'd rate Cookie Love as the top creemee stand in Vermont and we'll definitely be stopping for a post-hike treat.
If you'd like to take a post-hike swim, there's an option for a private, body-positive pool party at a nearby home.
Becky Swem of the UVM Prism Center and Gwendolyn Causer of Audubon Vermont will co-lead the hike to provide birding, botany, and tracking tidbits.
All ages, allies, and families welcome! Youth under 18 years should be accompanied by a parent/guardian.
We will meet up in the parking lot at Shaws/Starbucks at 9:30 am to arrange carpools. (570 Shelburne Rd in S. Burlington. We'll gather in front of the Starbucks.) Please wear weather-appropriate clothing and bring snacks and water! Dogs are welcome as long as they are leashed.
Co-hosted by Audubon Vermont, Pride Center of Vermont, Outright Vermont, and Prism Center at UVM.