Program
November Fest Vacation Days
Monday and Tuesday Thanksgiving Vacation Day Camps!
Tuesday, November 26, 2019
9:00am - 4:00pm
Location Details
The Green Mountain Audubon Center Education Barn
255 Sherman Hollow Road, Huntington, 05462
Meeting Place and Directions
Each morning, we will meet in the Education Barn at 255 Sherman Hollow Road at 9 am. Pick up is at 4 pm.
For Google maps and directions, please click on the links below:
From I-89, Exit 11
From Bristol and points south
From Charlotte and points west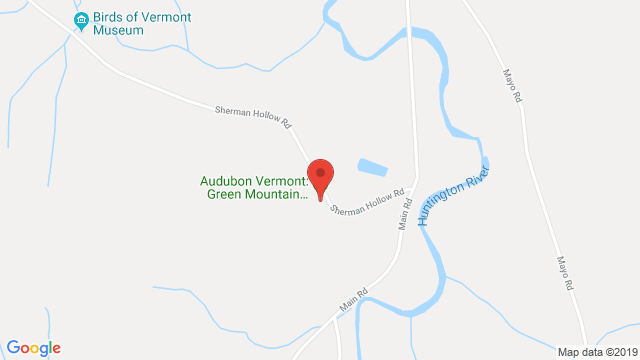 It's that time of year when we start bundling up and bidding farewell to the Vermont foliage and fall's harvests. Come celebrate the season with Audubon in our harvest festival themed vacation camp! We will hike, talk turkeys, and explore how animals on the property are preparing for winter through fun, interactive activities. Of course the festivities will also include crafts, games, and apples! Get ready to celebrate fall!
We know some schools schedule parent-teacher conferences during these days. We are happy to accommodate your schedule for late arrivals or early pickups.
Time: 9:00 am - 4:00 pm
Grades: K - 5
Fee: Members $55/day
Non-members $60/day
Registration options include Monday Only, Tuesday Only, or both Monday and Tuesday. Audubon members receive a $5 discount per day. Become a family member at Audubon Vermont for $35 and start saving on programs today: https://act.audubon.org/onlineactions/da_NnUEsIki-SNNUMgvbhA2
Online registration is required. To register for Vacation Day Camp, first review our registration instructions packet. This is where you'll find the link to the online CamperReg registration website, which can also be found here https://camperregsecure.com/audubonvtlogin/index.php
Questions?
Education Program Coordinator
Debbie Archer
(802) 434-3068
Things to Bring
We spend a large portion of each day learning and playing outdoors. To ensure that your child is comfortable and prepared, please make sure that they wear and/or bring the following, depending on the forcast:
* Rain/Snow boots!
* Rain/Snow pants
* Rain/Winter jacket
* Extra pair of dry socks
* Warm hat and gloves
* Extra layers
* Change of dry clothes
* Lunch, snacks, and a water bottle (please use reusable containers to minimize garbage)