LGBTQ
Gender Creative Kids Outing
Come to Audubon out for National Coming Out Day!
Sunday, October 11, 2020
2:00pm - 4:00pm Eastern Huntington, Vermont
Location Details
Audubon Vermont's Green Mountain Audubon Center
255 Sherman Hollow Road, Huntington, 05462
We will meet on the porch of the Audubon Vermont Office Building.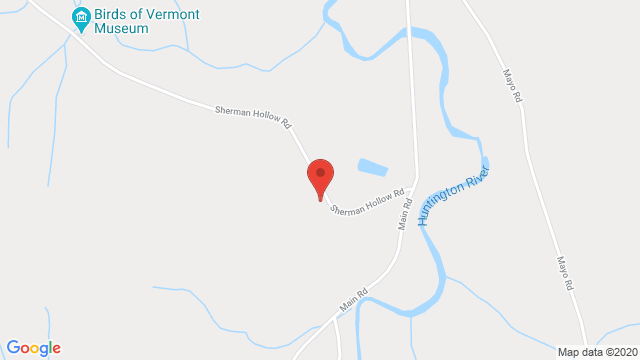 Join us at Audubon for a birdy/nature adventure with Outright Vermont's Gender Creative Kids Group. What do animals at the Audubon Center do during the fall? It's hard work to find and cache food, or migrate, or eat enough food to sleep all winter! And it's not just animals, plants are getting ready too. We will dive in and explore what it takes to fall into winter.
Gender Creative Kids is a social group for kids under 13 and their parents/caregivers. We loosely define gender creative as kids who fall outside traditional ideas of gender, but welcome other definitions.
To register, email David at Outright Vermont to save your space: david@outrightvt.org He will confirm your spot.
COVID-19 Safety:
We are committed to our community's health & safety.
Please do not attend if you are sick or symptomatic (with fever, cough, and/or shortness of breath), if you have traveled outside of Vermont within the last 14 days, if you have received a positive COVID-19 test result within the last 14 days, or if you have had contact with any other person who is diagnosed with COVID-19 within the last 14 days.
We ask you to take your temperature on the morning before attending the event.
NO carpooling with people whom you do not live with.
When attending the event we ask everyone to please:

Wear a cloth mask or covering (if you do not have one, please reach out to staff and we will provide one for you).
Observe physical distancing of 6 feet or more with people who you do not live with.
Use frequent hand-washing or hand sanitizing.
Avoid surfaces that are touched often, such as handrails.
Do NOT share binoculars, field guides, food, water, or phones.

We will be collecting COVID-19 contact tracing information from everyone when you arrive at the event. This information will be kept confidential and used only for COVID-19 tracing.
For more information on COVID-19 prevention, please go to: https://www.cdc.gov/coronavirus/2019-ncov/prevent-getting-sick/index.html
Trail/accessibility information: Our outing will be at a slow (birding) pace and will cover approximately 1.5 miles. The trail is unpaved and there are a couple of short steep sections on the route. Wheelchair-accessible bathroom facilities are located in the office, our meeting place. If you require accommodations or have questions about accessibility, please contact Audubon Vermont at gwendolyn.causer@audubon.org
Photo: Planting Pride with Gender Creative Kids. Credit: Gwendolyn Causer/Audubon Vermont