Birding
Birding at the Audubon Bird and Barn Festival
A birding event for all abilities at the Audubon Bird and Barn Festival
Saturday, September 25, 2021
8:00am - 9:30am Eastern Huntington, Vermont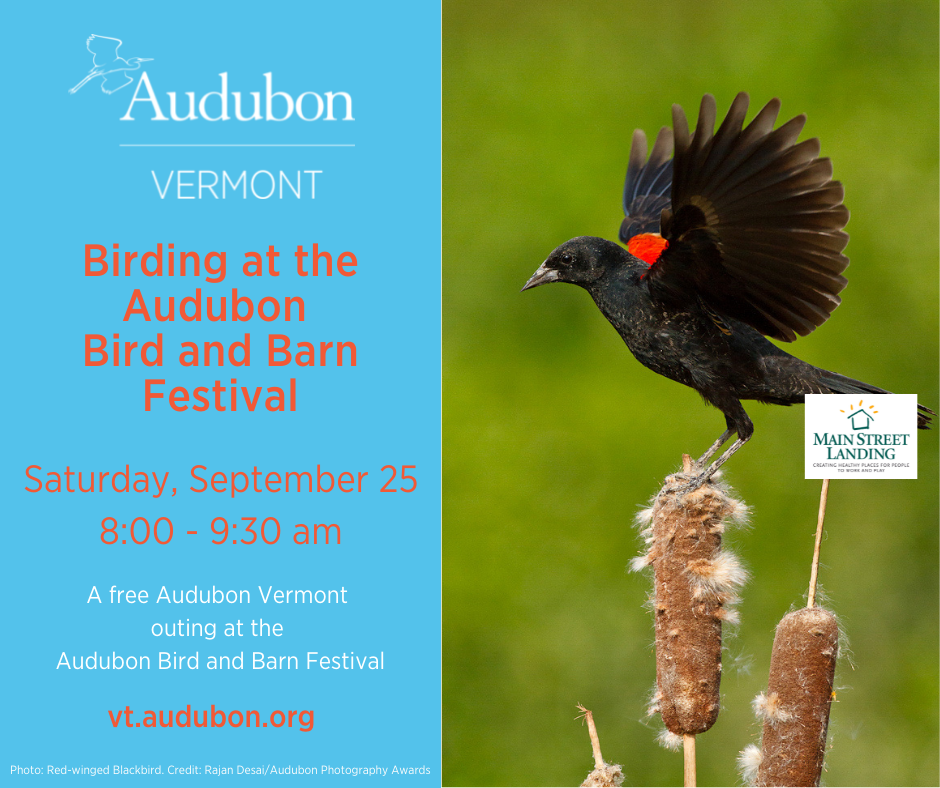 Location Details
Audubon Vermont's Sugarhouse Field
214 Main Road, Huntington, 05462, VT
Please park in the Sugarhouse Parking Lot near the address on the map. We will meet at the big tent in the sugarhouse field. Please leave your dogs at home.
If you follow your GPS to Audubon Vermont you will go too far and be unable to find us. Click here for driving directions!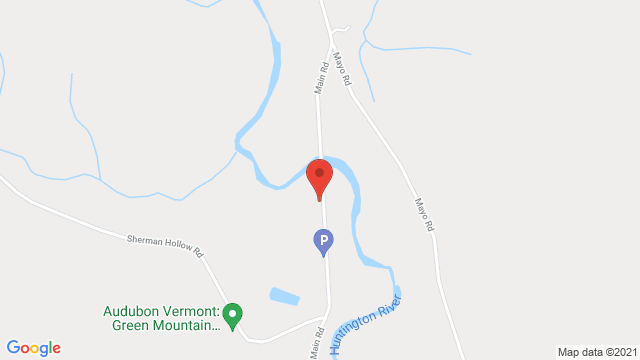 Join local birder, Ali Wagner on a free autumn birding outing focused on fall migration. The trails of the Green Mountain Audubon Center offer a wonderful diversity of habitats in a small space, offering a little something different for all kinds of birds. We will explore at the ponds, the sugarbush, the fields, and the river. We will use both sight and sound to witness our avian neighbors, observing their behavior as they either embark upon their migration journey or prepare for the changing of the seasons in Vermont.
This outing is appropriate for birders from beginner to advanced, everyone is welcome! Binoculars will be available to borrow.
This walk is part of our community-wide Audubon Bird & Barn Festival that will take place at the Green Mountain Audubon Center on the same day as the walk. We encourage program participants to stick around after the walk to enjoy bird banding, a live bird show, and other activities to celebrate the work Audubon does. The newly renovated Education Barn will be open to the public all day to tour the space.
This program will be limited to 15 participants. Click here to register.
Program fee: FREE
Donations to Audubon are appreciated: vt.audubon.org/donate
Regarding the weather: Normally with light rain forecasted, we will go ahead with the walk. If strong winds or thunderstorms are expected, we will email folks and reschedule the walk.
Trail/accessibility information: Our walk will be at a slow (birding) pace and will cover approximately 1.5 miles. The trail is mostly flat and unpaved. There are a few small wooden plank sections to cross wet/muddy areas. A wheelchair-accessible port-a-let is located on site. The trail is not wheelchair accessible. If you require accommodations or have questions about accessibility, please contact Audubon Vermont at 802/434-3068.
COVID Safety: We are committed to our community's health & safety. 
Following CDC guidance, masking and physical distancing for fully vaccinated Vermonters is no longer required. The mandate remains in place for those who are unvaccinated or partially vaccinated, including children who are not yet eligible for a vaccine.   
We understand that some people - even those who are vaccinated, or those who have health concerns, or those who might just feel more comfortable - may choose to continue to wear a mask. We wholeheartedly support their decision and ask all program participants to be respectful of their choice. We recognize that the decision to wear a mask and comfort levels could change for individuals, even over the course of an event. Folks should feel comfortable to ask others to physically distance.
Please bring a mask to this event, as there are still spaces where masks may still be required. If you do not have one, please reach out to staff and we will provide one for you. 
Please do not attend if you are sick or symptomatic (with fever, cough, and/or shortness of breath), if you have received a positive COVID-19 test result within the last 14 days, or if you have had contact with any other person who is diagnosed with COVID-19 within the last 14 days.  
We will be collecting COVID-19 contact tracing information from everyone when you register for the event. This information will be kept confidential and used for COVID-19 tracing.