It is so wild to see that we are more than halfway done, time really does fly when you are having fun.
After 2 weeks of rainy Wednesday we were hoping this wouldn't be pattern, and it was finally broken this week! We had the most perfect weather, it was cool but the sun was so strong and warm, it felt so nice. The morning there was perfect conditions to look for salamanders, so we spent the time searching for our amphibian friends in the leaf litter and under the logs.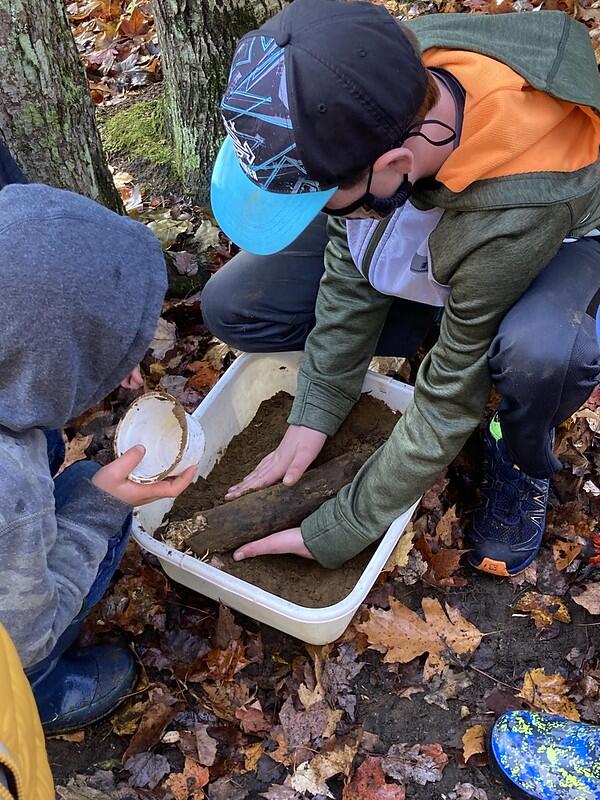 Before snack we spent a few moments generating a list of words to describe how we feel, other than "good". We will use this list every morning at check in from now on! We came up with at least 20 other words to use.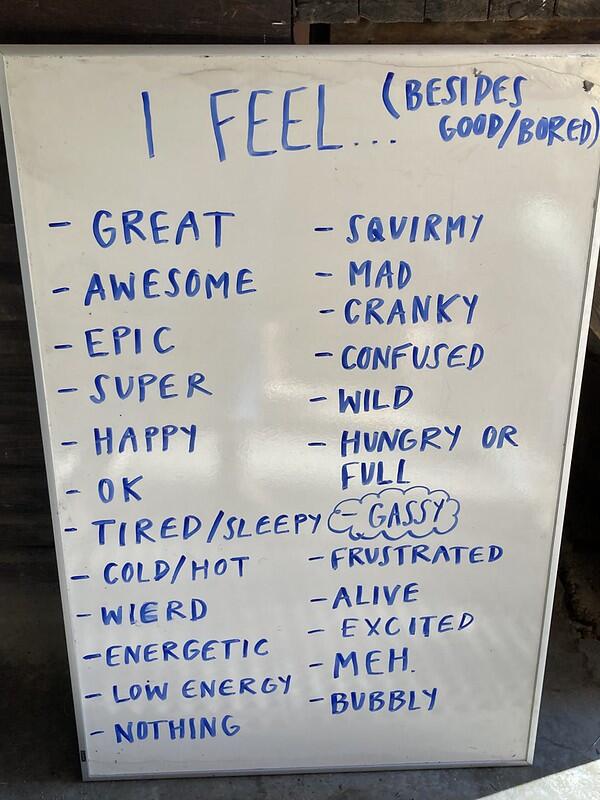 After snack we journeyed back to Beaver Pond to see if there were any more signs of our new beaver friend, there weren't, but there were a lot of salamanders and frogs out, as well as some turtles basking in the sun.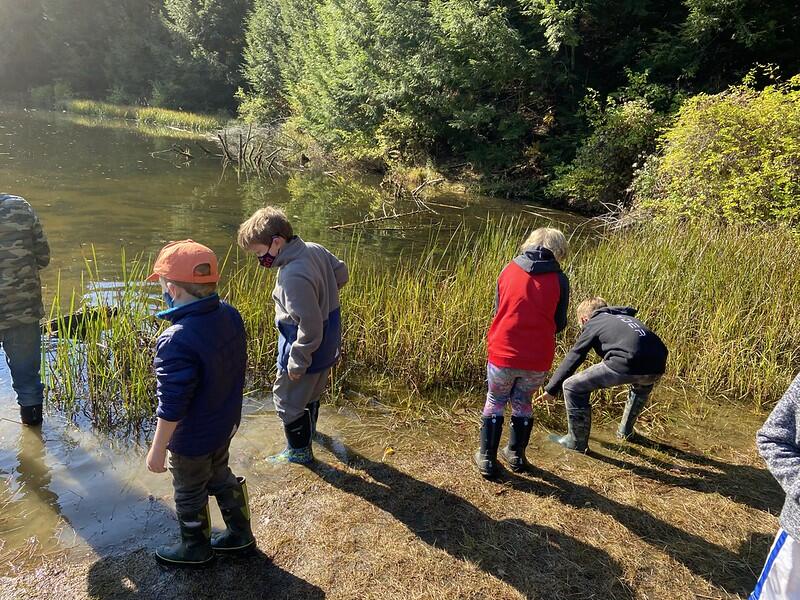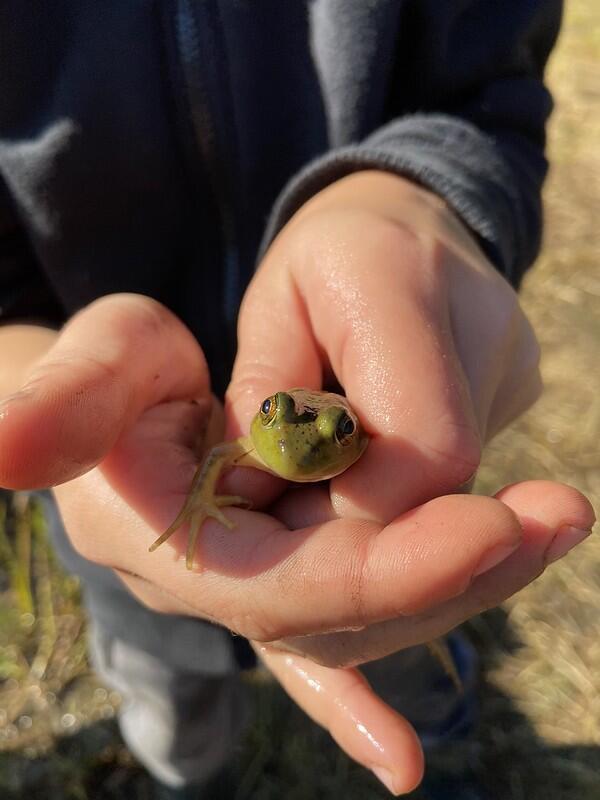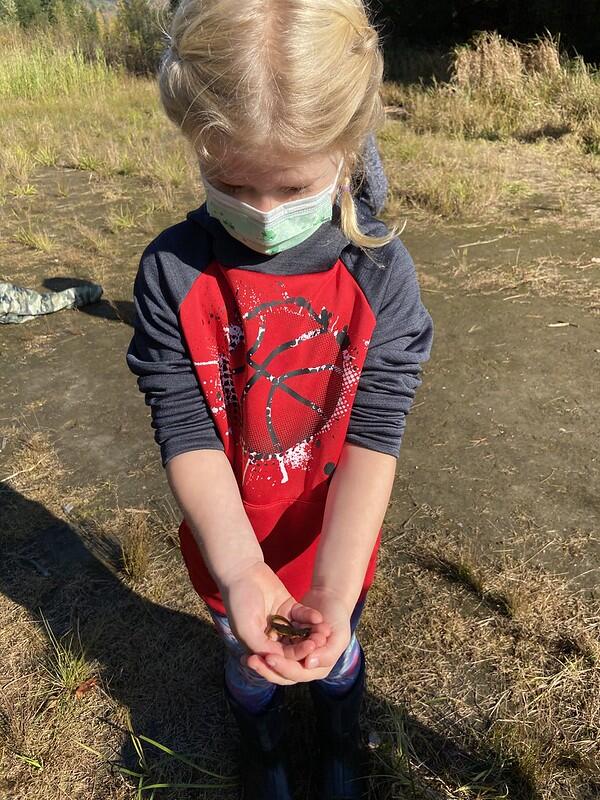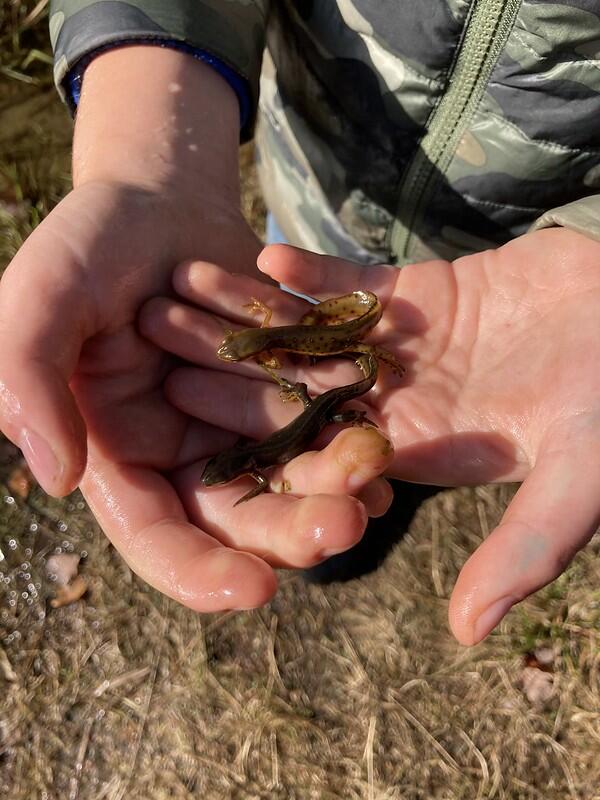 We then spent a while playing a game, camouflage, where one person is the coyote and counts to 30 while everyone else are deer and they run and hide. Staying in the same place, the coyote needs to focus and see if they can spot any of the deer hiding! It is a great game, and is a great way to learn about how animals hide from predators!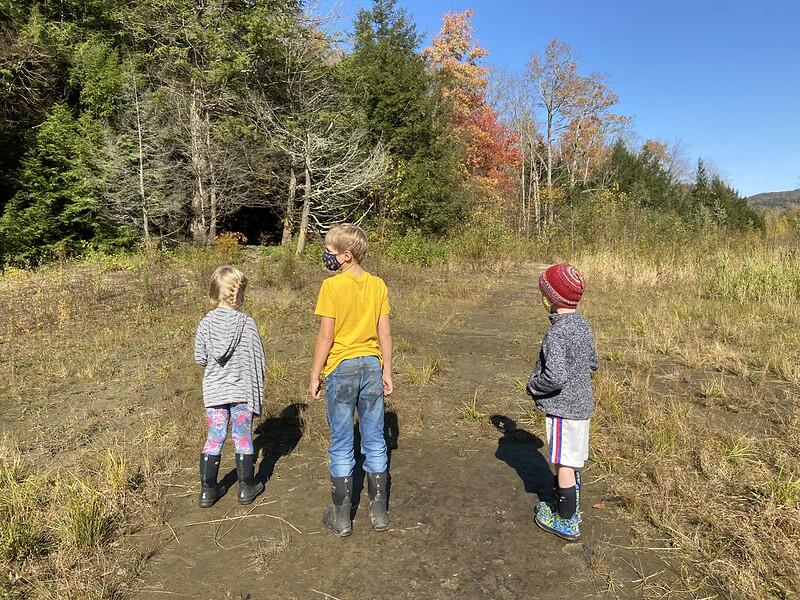 After that, we took a hike up to Peeper Pond and were given the challenge to find every color of the rainbow out in nature, and many of us came close to finding them all! Everything grouped together looks so beautiful!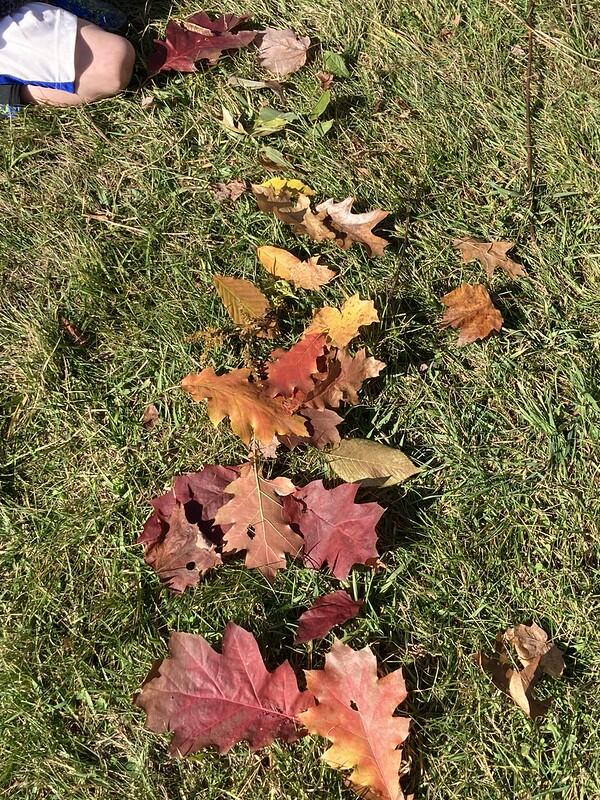 We concluded our busy day by having lunch and enjoying our book, Who Killed Cock Robin! Once lunch was done, and as we waited for pick up, we enjoyed a few rounds of Park Ranger while some friends explored the field and made a maze too.
What a wonderful Wednesday this has been.