What a rainy and wet day, but that didn't stop us from exploring the wonderful world of Audubon.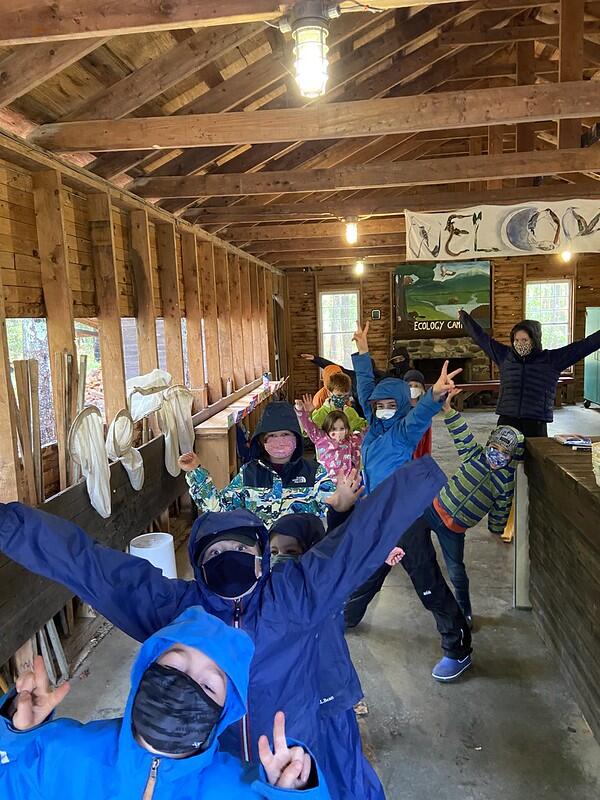 As we arrived we completed a scavenger hunt that Ciara, Audubon Vermont's Education Intern, created for us. Through this hunt we explored the wet forest floor finding different colored leaves, building fairy houses, and some awesome salamanders. After this we took a minute in the clubhouse to get out of the rain and learned about the 10 essential items that you should always pack when going hiking or into the woods. we have to choose between 15 items items that were given to go in our backpack, test you student and see if they remember all 10!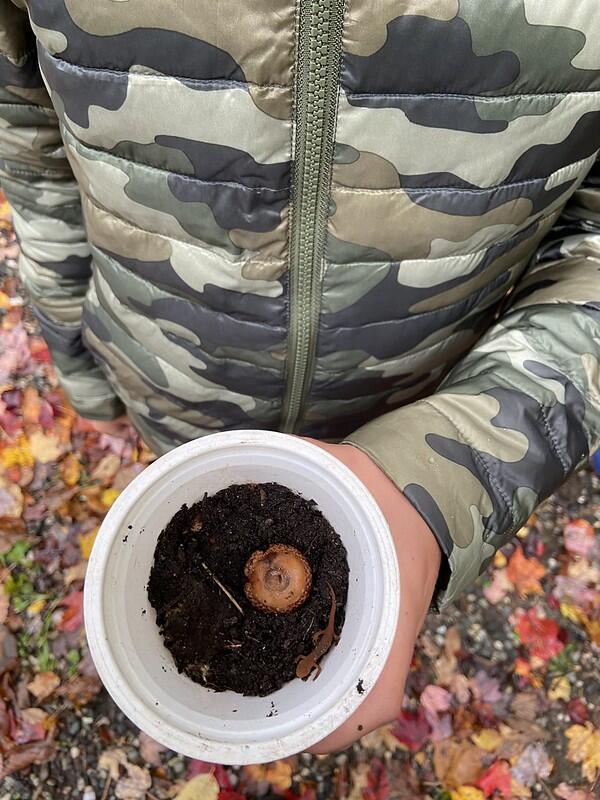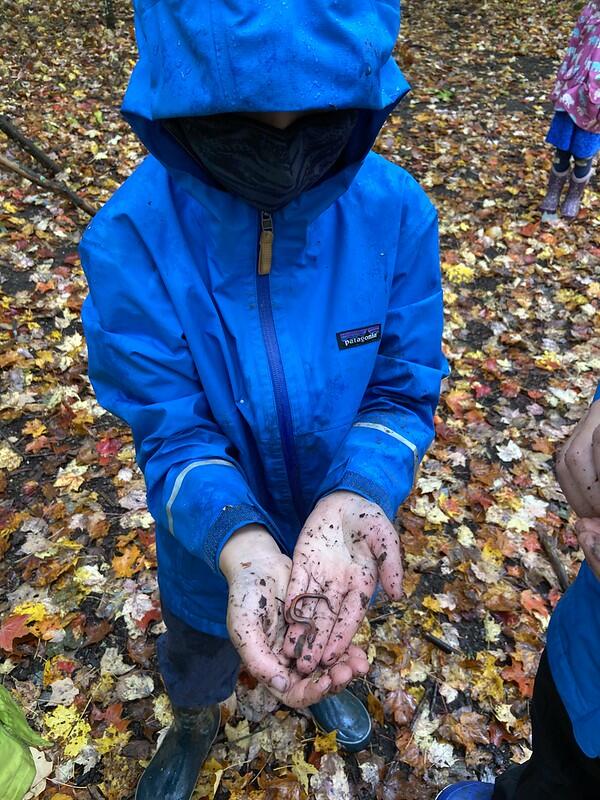 What better day to learn how to build a shelter then when it's raining and we can test if we are able to stay dry! We had a great time working together to build out shelters, and some of us continued to find our cold blooded friends, the red backed salamander, on the ground around us. My favorite part of the day was helping and watching all of us work together to break some VERY LARGE branches so they were a better size of our shelters. It was so wonderful to see us all take turns, and use our words to come up with a plan and break the branches!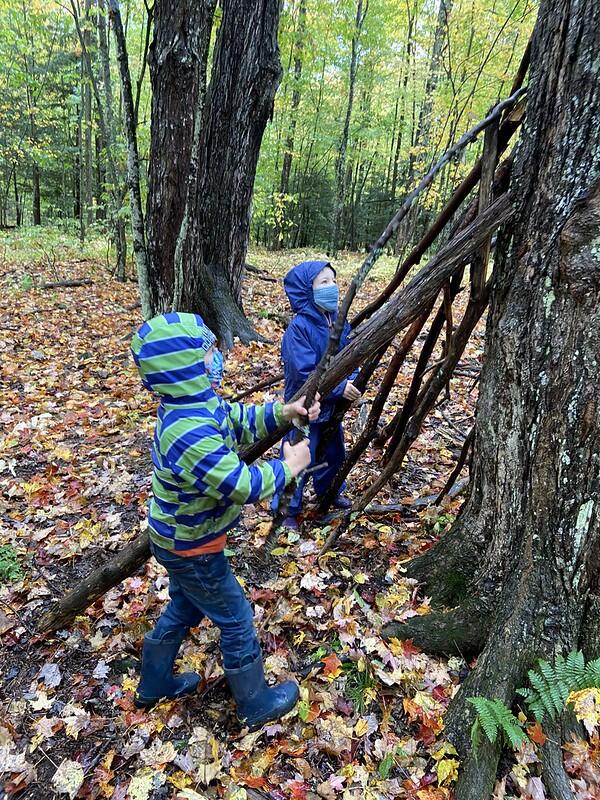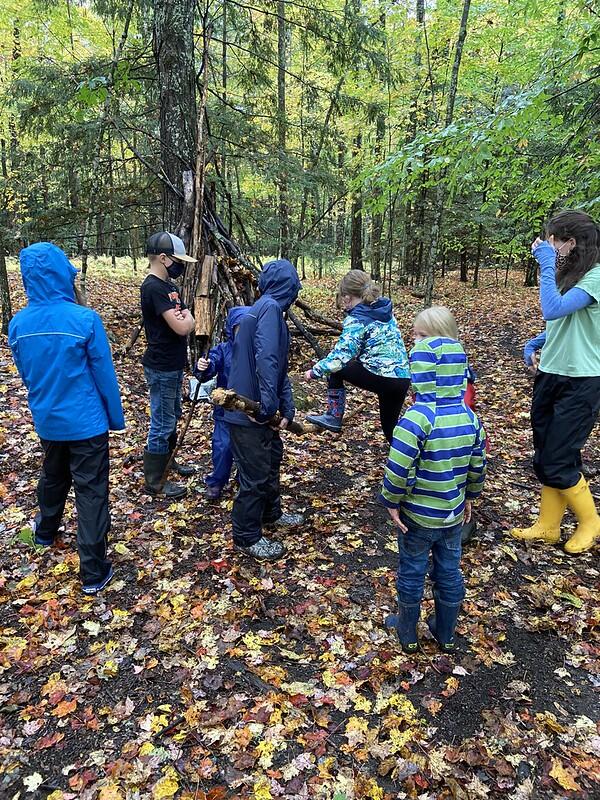 As always at snack and lunch time we read Who Killed Cock Robin! We are almost halfway through, I'm guess a couple more week and we will be done!
After lunch before our rides came we played one last game, One Fish, Two Fish, Red Fish, Blue Fish. No it has nothing to do with Dr. Seuss, but it is a challenging game where we have to work together to get to a common goal! Ask your student about it, maybe you can play at home!