This week Emily was out, so Ciara, our education intern, and I led Forest Classroom together. It was a blast! We had a very cold, but sunny day together. We started off with some freeplay to keep our bodies moving and warm. There was a lot of sledding and shoveling happening!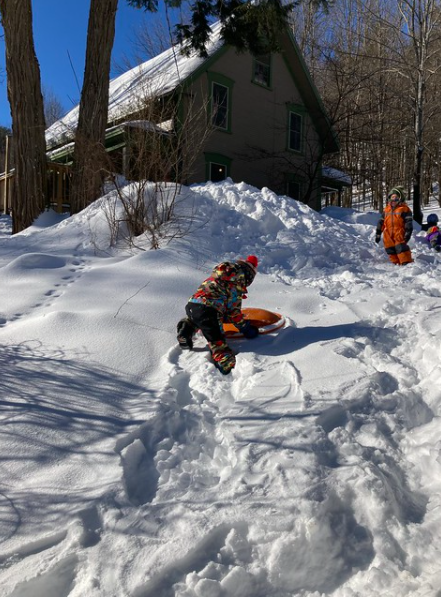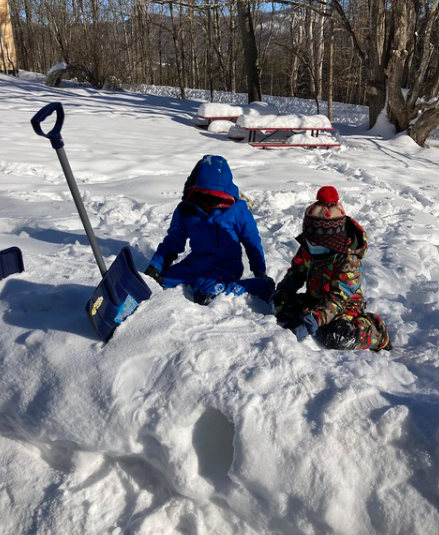 We also had a special bird moment. I noticed that a Common Redpoll left one of our feeders and landed on a snow bank just in front of the education barn. It sat still for about 10 minutes or so and didn't seem bothered by the audience. Our best guess is that it was sunning itself to keep warm.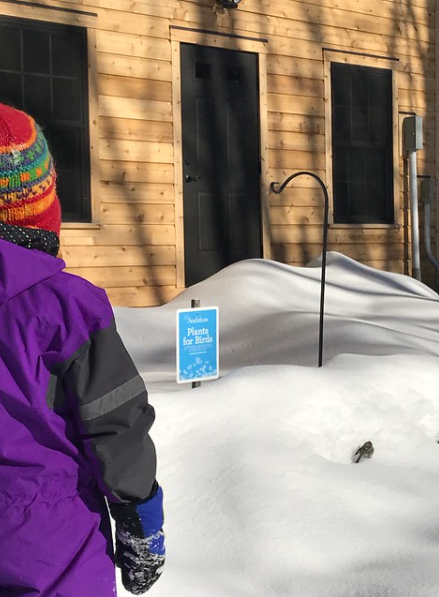 After free play, we filled the bird feeders on the porch and tried to feed them by hand again. One of our students got SO close! A Chickadee lingered on a branch less than a foot from his hand.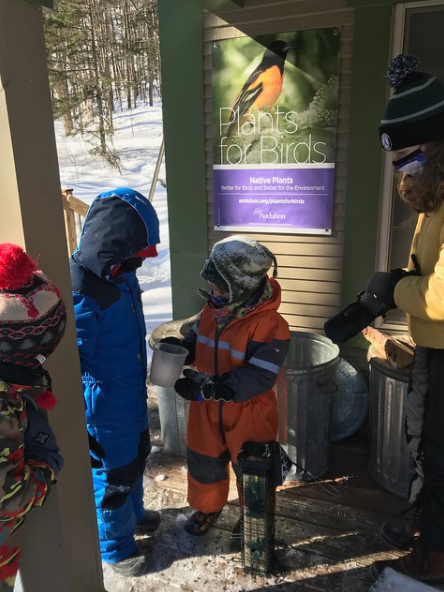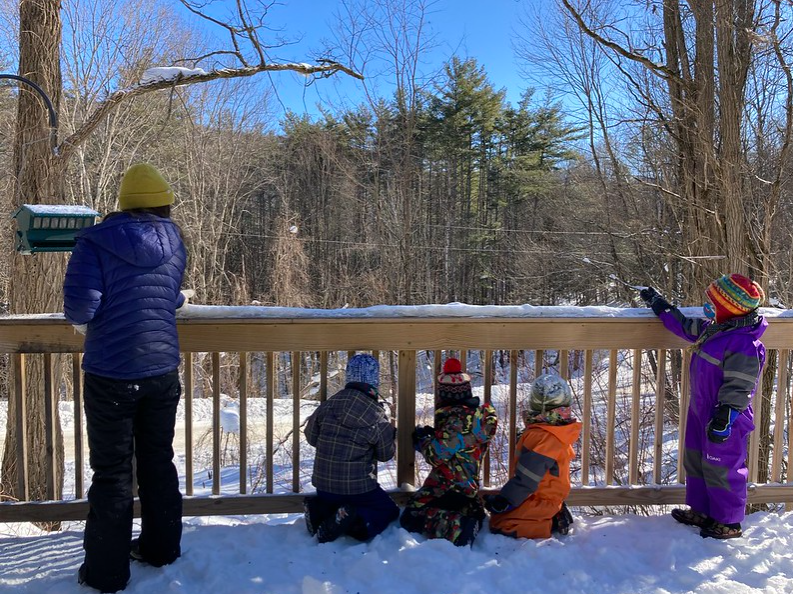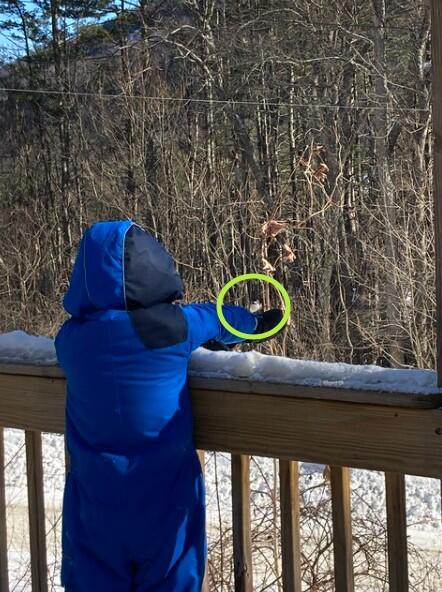 Then, it was time for us to warm up around the fire and enjoy snack. Once we fueled our bodies, we moved back into the sun of the front yard to practice our tracking skills. Over the last few weeks we have broken tracking down into different steps: place, pattern and print. We have a big tracking board with different prints painted onto it in the pattern they would appear in real life. To start, I gave all students a copy of our tracking guide and the chance to explore the board to see if they could independently ID any. Next, we walked through each set of tracks together. Some tracks were more obvious, like the white-tailed deer or mouse, while others really stumped us. Some tracks were too close to call by shape, so we counted the number of toes, whether or not the animal had claws and measured the size of the foot.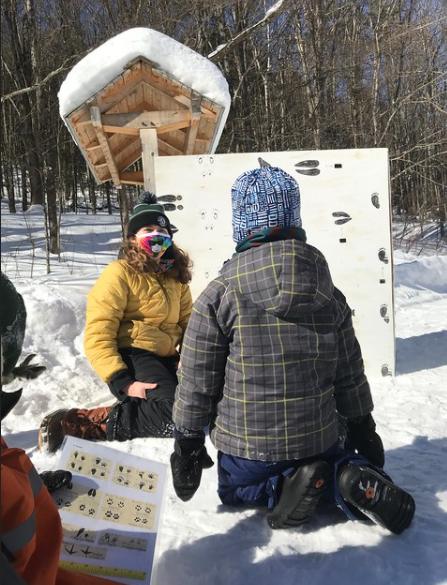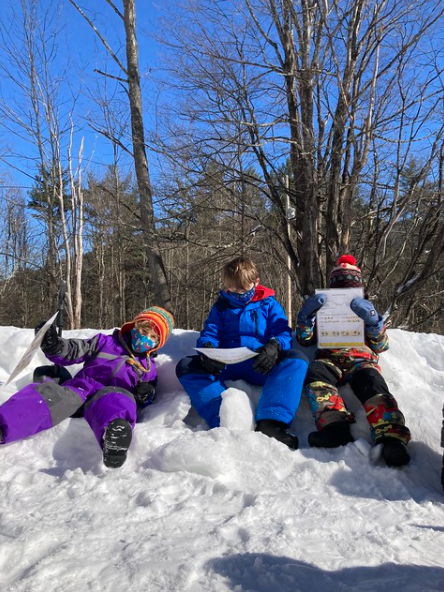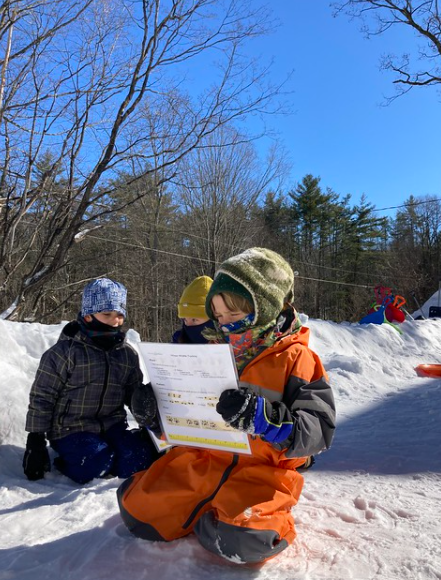 Once we finished tracking, we scouted for fresh tracks around the office building and pretending to make some of our own by crawling on all fours.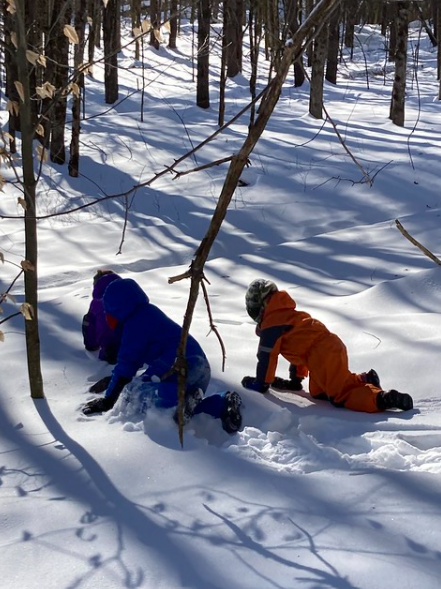 We ended our day with free play until adults started arriving. See you next week!