We started off our day focusing on all things maple! We first started by splitting up into 3 groups of 3 and tapping 3 trees each, meaning as a whole group we tapped 9 trees in our sugarbush. Everyone got a turn to drill the hole, hammer in the tap, and hang the bucket. Tapping trees takes a lot of great teamwork that this group thrives with.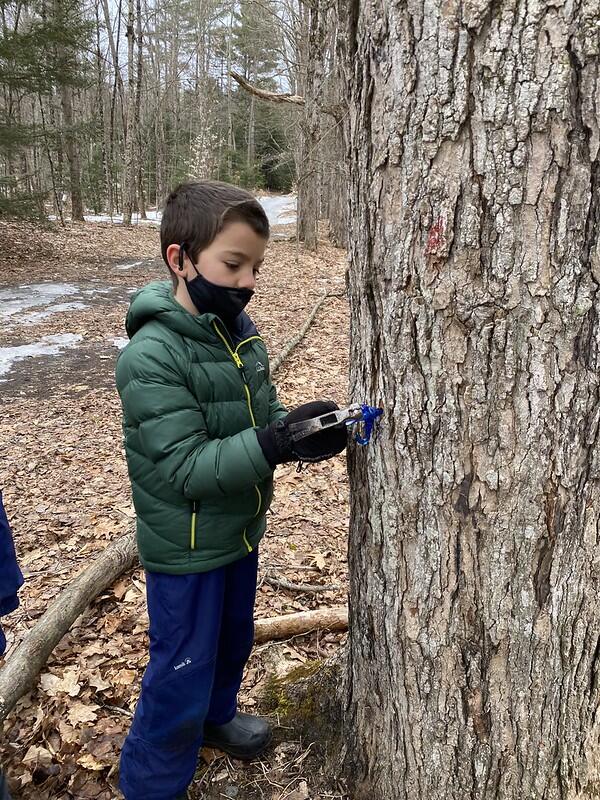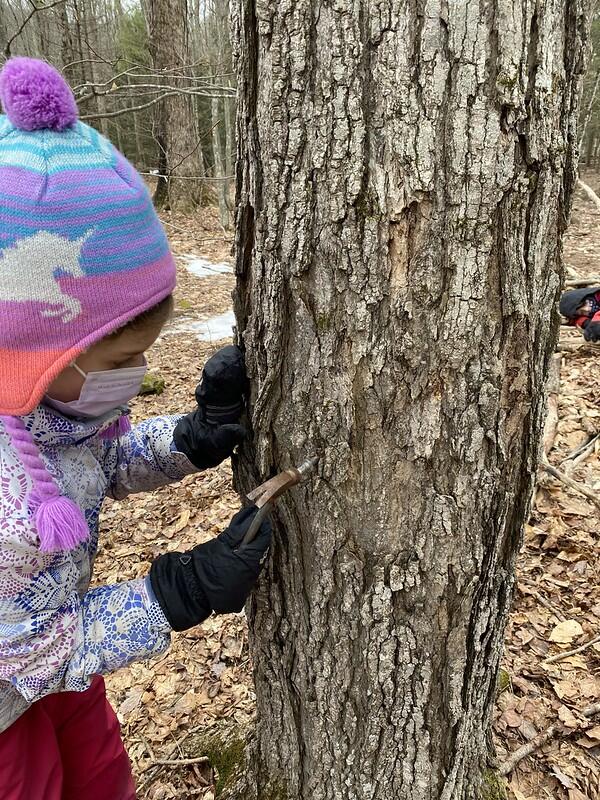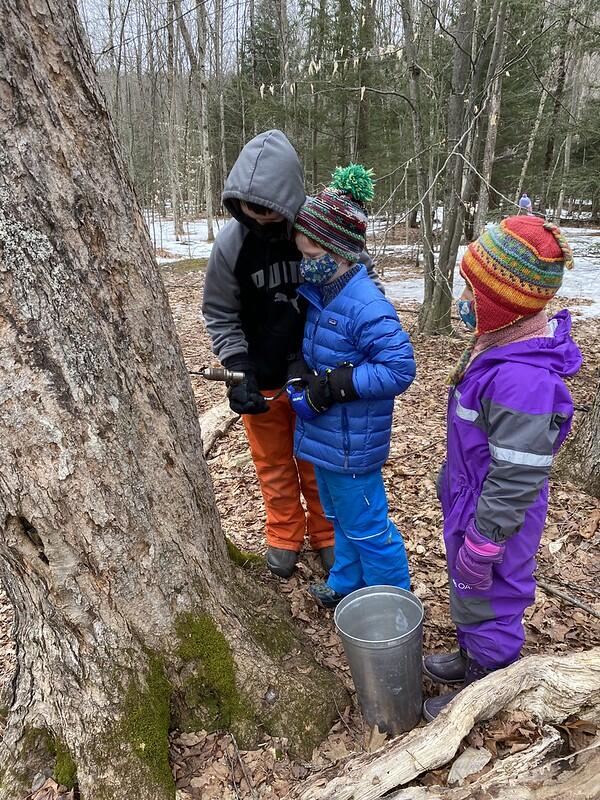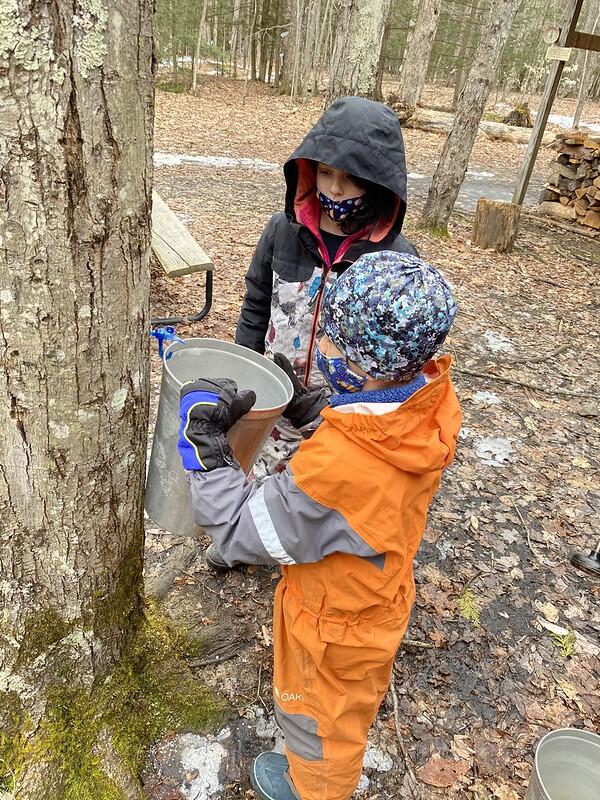 After we tapped all the trees, we then began on our search for the Golden Tap! We dicusssed how we wanted to move through the woods to cover the most area in quickest way possible. We spread out and did transects on the forest searching each tap to see if it was golden. After 5 minutes, if not less, we found the Golden tap!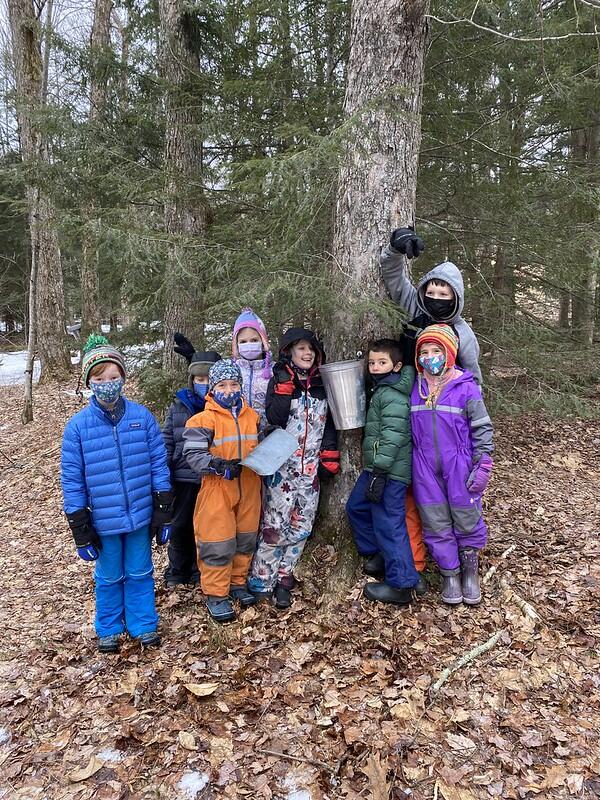 Since we found it so quickly, we then voted on what to do with the rest of our time and we agreed to go to Beaver Pond and see how it had changed. Of course we ended our day tasting some maple syrup!