Coyotes and owls are the trickers of the animal world! This week joined them in learning how to hide in the shadows mastering our camouflage, sharpening our owl eyes, and building a secret camp!
Monday: The first day of camp is always so exciting and full of fun games and adventures! Right away in the morning after snack and our morning meeting we got started on building our secret hideaways. We worked in small groups to design our shelters and build them hidden from view! Then we wrapped up at the pond!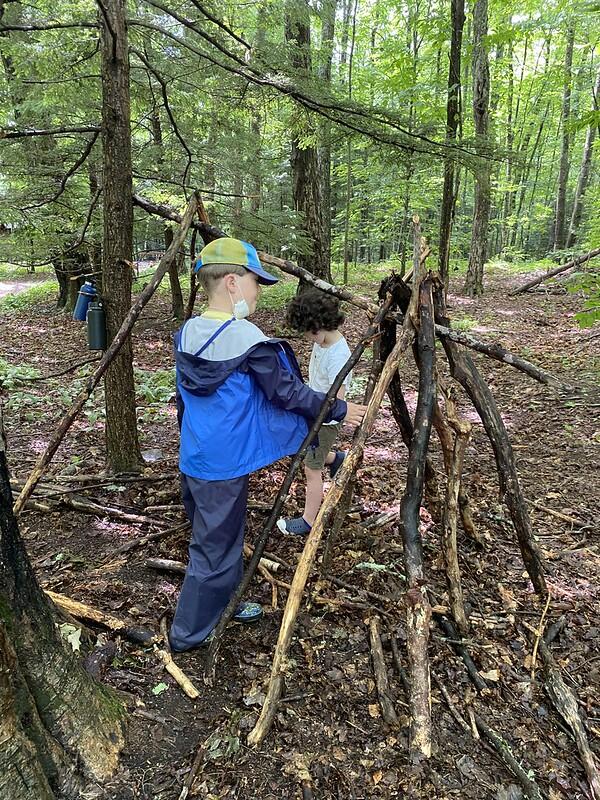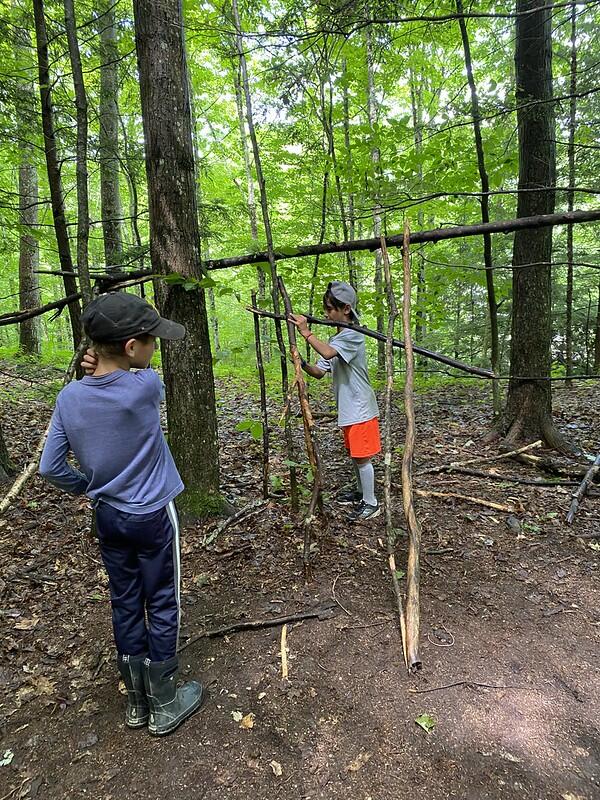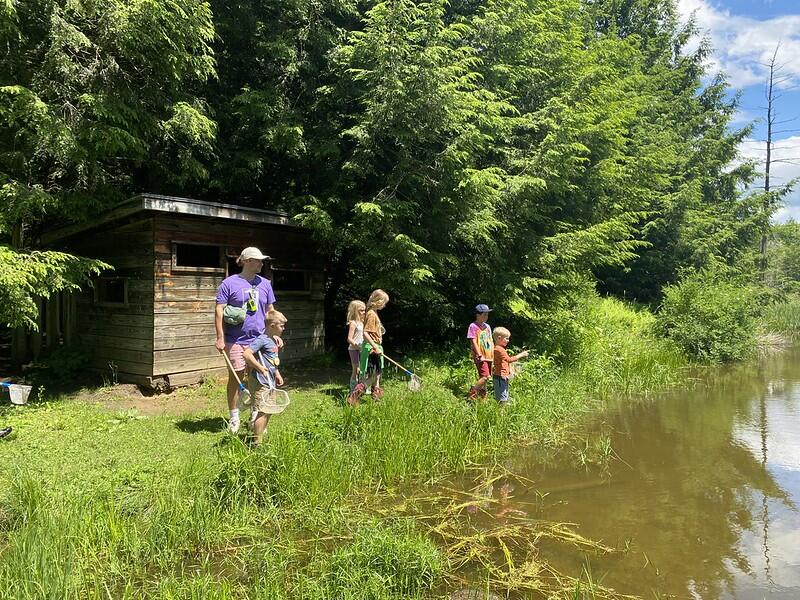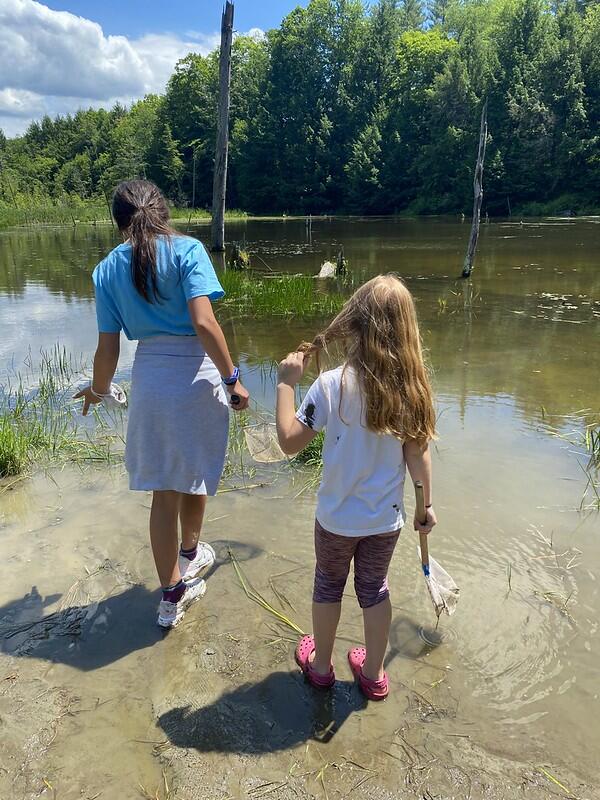 Tuesday: We focused on our predators in the sky! In the morning we learned about owls, discussed fun facts like how big their eyes are, how they are silent fliers, and have hollow bones. We talked about what owls eat and how we can figure out what an owl might have eaten by looking at the owl pellet. We dissected an owl pellet each and saw what animal bones where inside! In the afternoon we learned about different bird nests and talked about what materials would be used for the nests. We then got a chance to make our own too!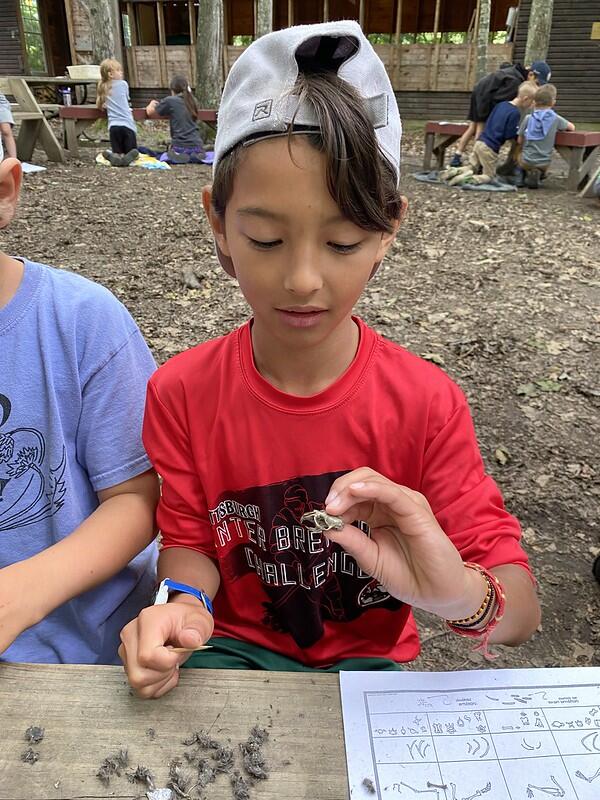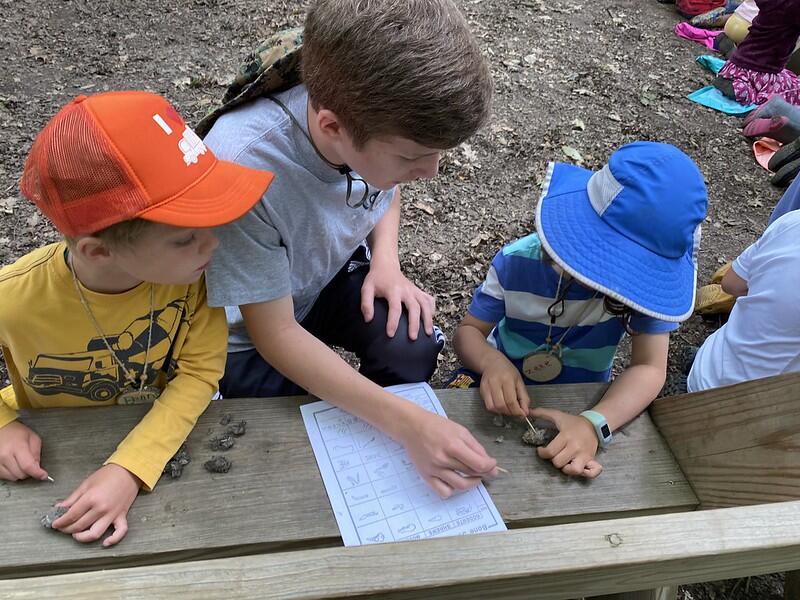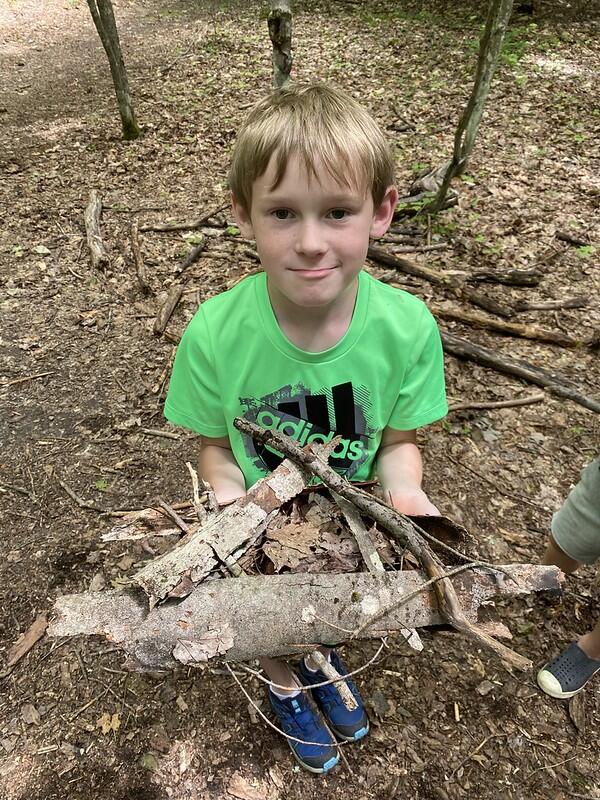 Wednesday: Animals hide everywhere! We went on an animal hiding places scavenger hunt around the woods to try and identify all the different places and spaces an animal would hide. We found holes in the ground and in trees, looked for nests hiding up in the tree canopy, saw hiding places in the grass and so many more. In the afternoon we wandered to the brook to see what animals were hiding in there and building boats too.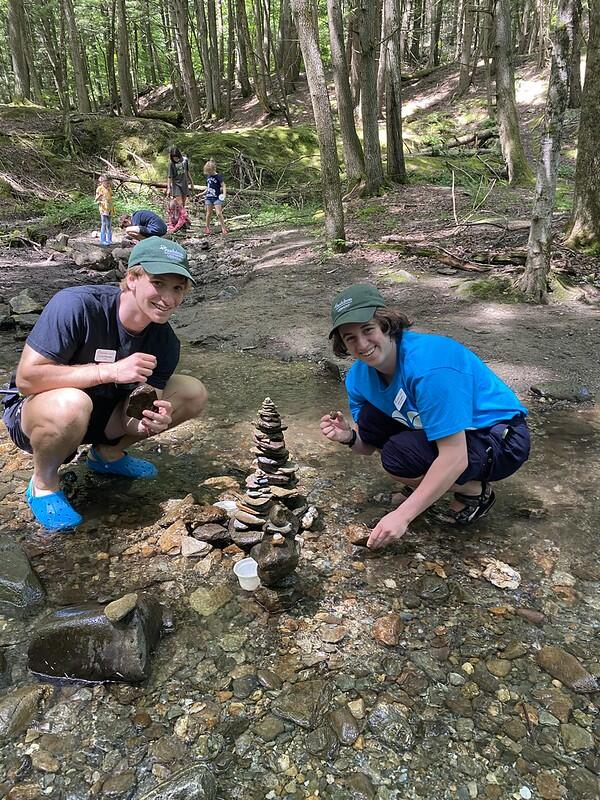 Thursday: This was a very exciting day because it start off with a nice big hike and a field trip to the Birds of Vermont museum! We toured the museum looking at all of the beautiful wood bird carvings and filling out a worksheet. We also enjoyed lunch there and sat in the nice warm sunshine. Once we hiked our way back to the Clubhouse we played a few games, enjoyed afternoon snack and continued to work on our shelter building. They were coming along great!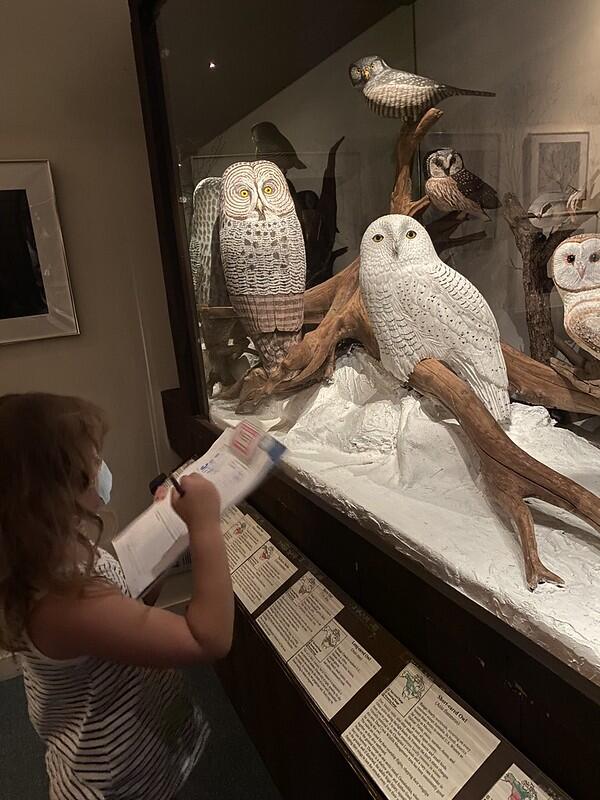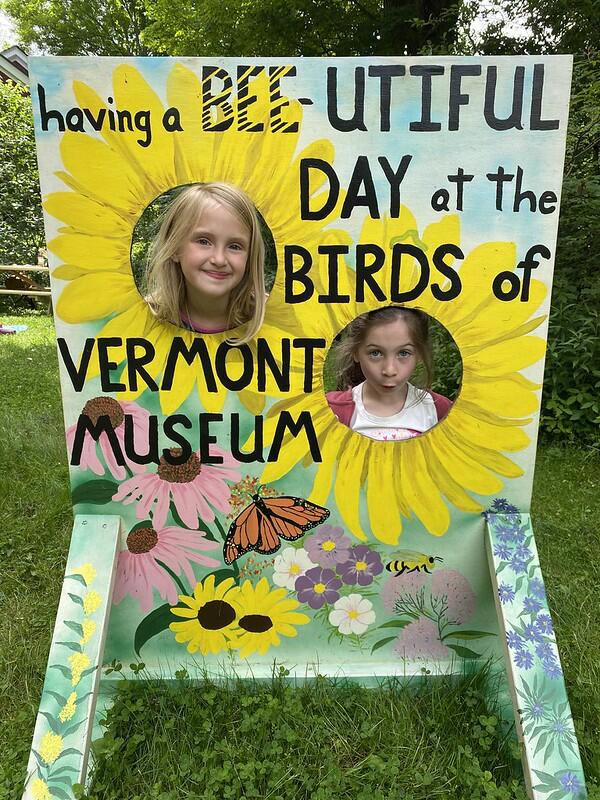 Friday: Last day of camp! The brook was such a hit from Wednesday the group wanted to go back, so we took nets and other things to scoop up critters. We had a challenge the group that every time they found something they had to identify what it was before they could go back searching! We caught a lot of water striders, salamanders including a 4 toed salamander, and so much more! We ended out day playing Life and Death in the forest and went to the river.