Such a wild first week of Audubon Ecology Day Camp! Our campers have really gotten in touch with their wild side this week.
Monday we learned some outdoor survival skills, each camper learned up to three different knots, and built some incredible shelters that would keep anyone dry and safe inside them. At lunch we got to meet a garter snake that our intern John found!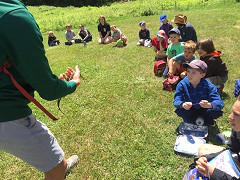 Tuesday was water day! We explored and investigated the Beaver Pond and Sherman Hollow Brook in the morning for aquatic creatures. We looked under rocks and found plenty of salamanders, used yogurt cups and nets to catch crayfish, leeches and many other water critters! In the afternoon, we explored the Huntington River by building boats, exploring the edge of the river and making rock castles too.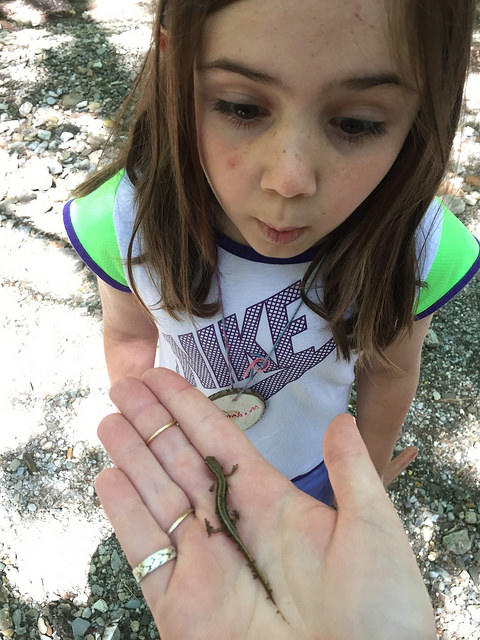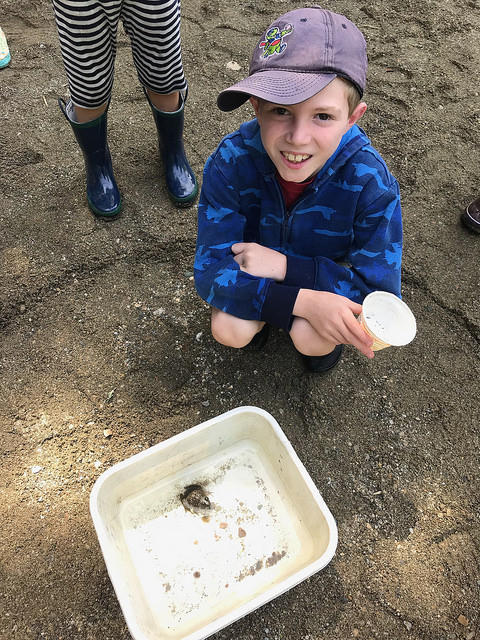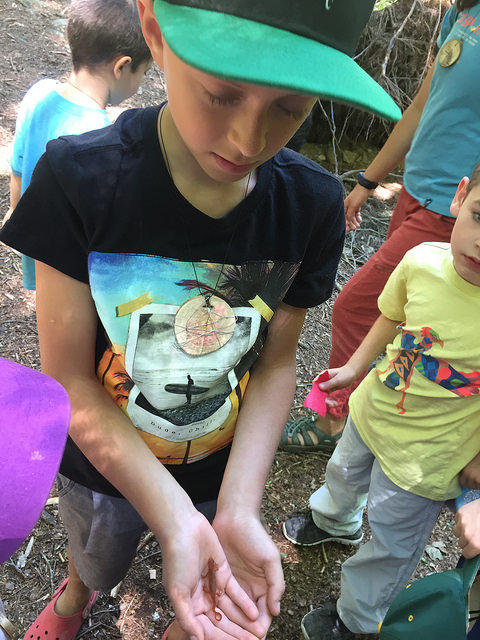 Wednesday was all about food and fire. In the morning, the campers learned about wild edibles and took a wild edibles walk to see what they could find around Audubon. They collected sumac by Peeper Pond to make Sumac tea as well! In the afternoon, it was all about fire making! After going over some safety rules, they broke up into teams to build some flaming fires. As a sweet treat, each camper made a yummy s'more!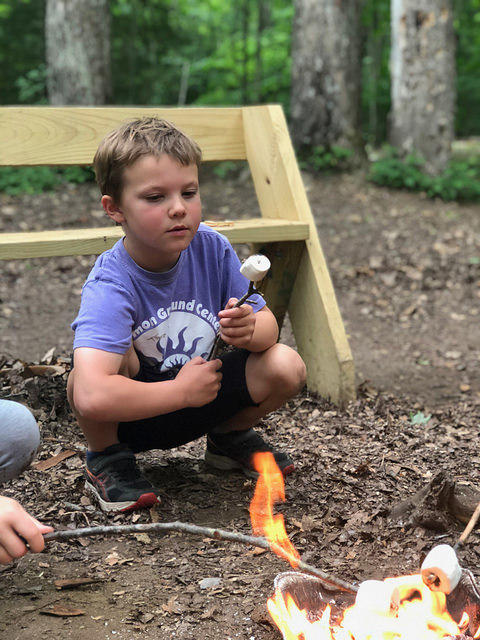 Thursday, today, is a wet and WILD day! We are spending the morning learning about animals tracking by looking at signs of animals, learning how different animals move in different patterns, and see different animal tracks! In the afternoon, we are hiking up to the education barn to whittle soap, create animals out of clay, and enjoy some science experiments from a wild visitor.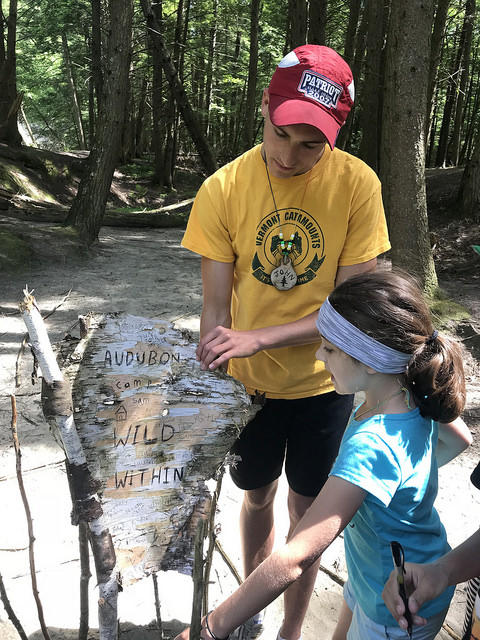 Friday, the final day of camp, is always the most WILD! We practiced all of our skills that we learned this week and then in the afternoon played Audubon's favorite wild game!
This first week of camp has been so wild and full of fun! Such a great way to start the summer.