What an incredibly HOT week! This had to have been the hottest week of Audubon Camp in a while. These 9-13 year olds had an incredible week learning survival skills, exploring the wonders of Audubon, cooling off in all of our various water areas, and making new friends.
Monday was all about how to spend a whole day, and night, outside. We learned different knots and what they are used for out in nature, how to leave no trace (LNT) when we are outside, and what 10 essential items you should always bring with you when you go anywhere outdoors. We also started to build our shelters that we continued working on throughout the week.
Tuesday morning was spent learning about fire. In small groups, we practiced lighting a match and using a bow drill, we collected tinder kindling and fuel, and we learned some fire styles (Log cabin, A-frame, TP). We then put what we learned to the test and made small fires, while on a larger fire popcorn was cooking for a yummy snack. In the afternoon, we worked on our shelters and cooled off by the brook and search for critters.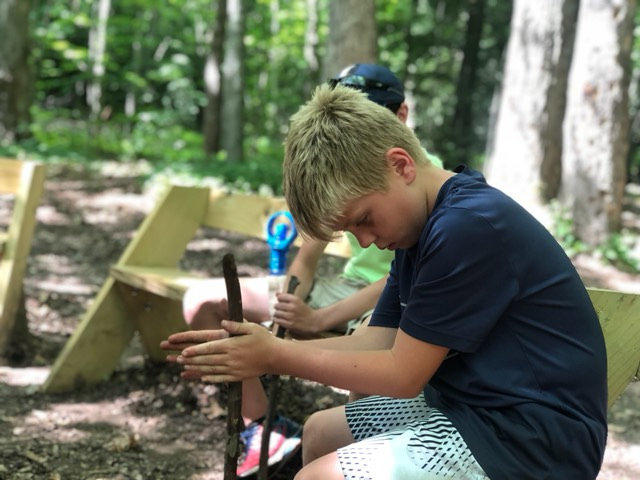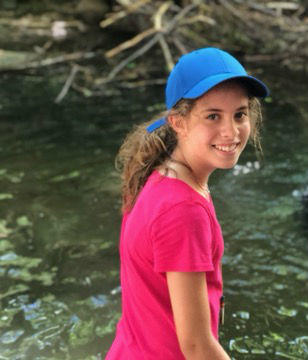 Thursday was all about navigation. We learned how to use a compass, a map, and then put them together to explore around the sugarbush. In the afternoon a Wild visitor came and had a challenge for us. We had to start a fire, do an orienteering challenge, find a water critter and identify it, and build a shelter. Each challenge was timed and the team that completed all 4 challenges in the shortest time was the winner! As the day went on we got ready for dinner, had a nacho appetizer that we made in solar ovens! We roasted hotdogs over a fire and ended with a sweet s'more treat. After dinner, we got serious to play Life and Death in the Forest before hiking up to the barn for lights out.
Friday morning came and we enjoy a wonderful breakfast listening to the rain. Once the rain stopped, we loaded into cars and made the short drive to Sleepy Hollow for a morning hike. We spent the morning and early afternoon hiking the trails, looking out for critters along the trail, one group ground over 15 critters and named them all.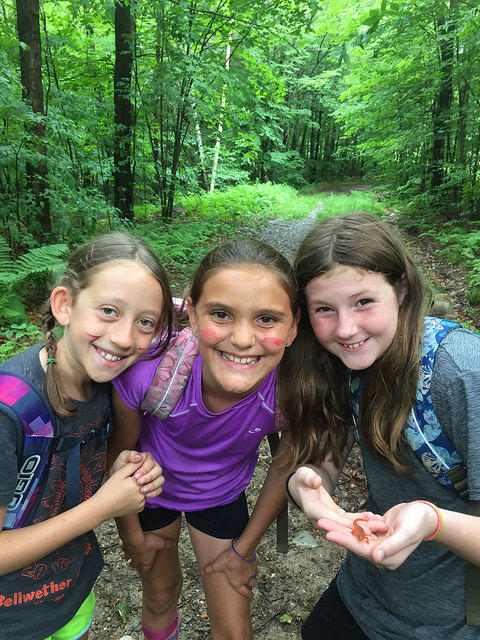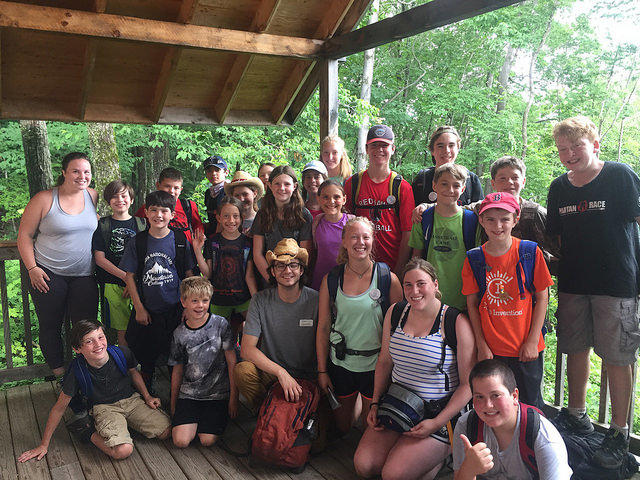 Such a wonderful week of camp! The heat didn't seem to bother anyone!