We have a little over a month left before we take our winter break! We have so much we need to fit in before our time runs out and we come back together in January.
In the morning we had a fun craft, we created insects out of leaves, sticks, and twigs, basically anything we could find on the forest floor. They came out so great! Every insect had 6 legs, 2 antenna, a head, abdomen, and thorax! The colors of leaves that we picked were all unique and wonderful. Some of us even created a background story for our insect too.
Ciara had a fun challenge for us too! Last week there were 5 fake plastic insects were left behind from a group and we needed to find them! We spent many minutes moving slowly around the area that the insects were in and only could find 1 and a red Eft! We will come back to this another day maybe.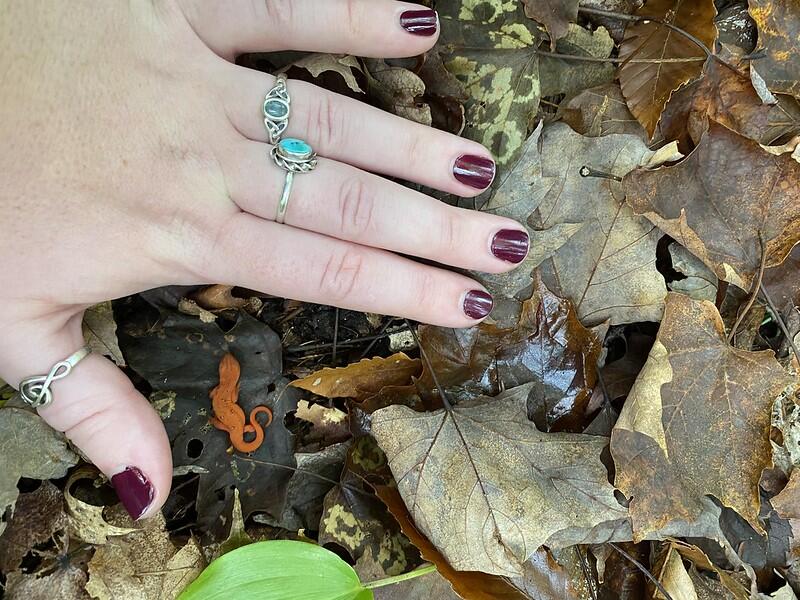 After Morning meeting and snack we had a few friends want to share some things they brought in during Share and Tell. One friend brought in a few snake skins, where on one of them you could see where the head was! Another friend shared with us an acorn top that was still green, and then another friend shared a feather they had found in their yards. We discussed what kind of bird it came from. We talked about the size of the feather to understand the size of the bird, and the colors to narrow down the type of bird too. Ciara gave us bird guides and we found out it was a Ruffed Grouse feather!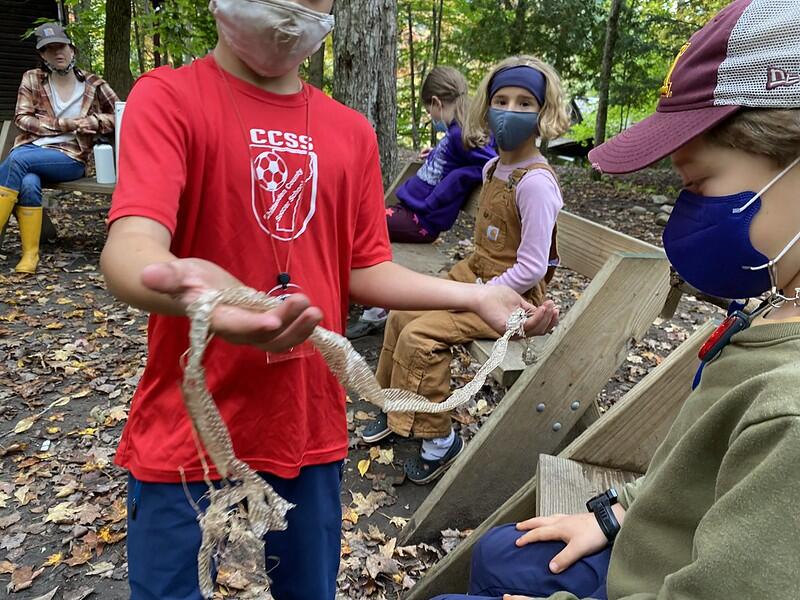 For our adventure we hiked to Instant Death Waterfall where some of us built fairy houses, some explored the water for critters, some built a chipmunk café, and a few explored the powers of the waterfall and experiments with putting items down it and trying to dam it up too.
During lunch we read more from Hoot and wrapped up with Thank you circle. We ended the day collecting sticks so that they can dry out for when we make fires soon!