SO EXTREME!
What an incredible week with these incredible middle schoolers! We fit so much in during these 5 days, no wonder why we were all tired on Friday.
Monday we visited the UVM Ropes Course and tested our fear of heights and our teamwork skills on some high ropes obstacles. We walked the high beam, climbed high on the vertical challenge, and ended our time soaring through the air on the flying squirrel! We learned a lot about each other and ourselves. We ended our day visiting Red Rocks Park and dipped our feet into Lake Champlain.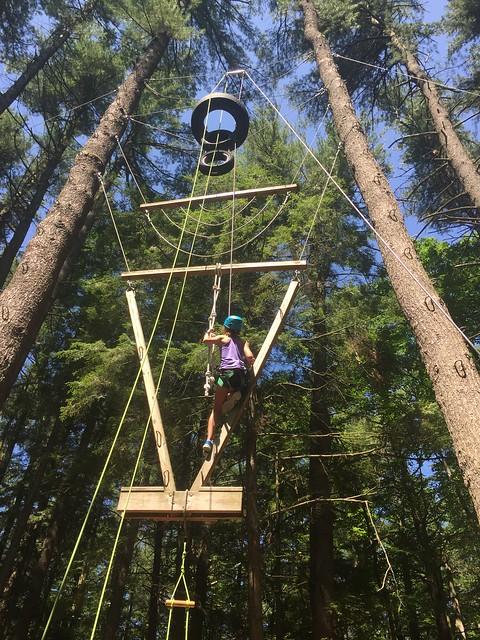 Tuesday was boat-astic! We left right away and made our way to the Waterbury reservoir. We loaded into canoes and spent the entire day on the water. We explored alcoves, and in one we found a nest of catfish! We saw and caught so many baby catfish swimming in the leaves, hiding from us, and stumbled upon the parents too! We also found some incredible crayfish and frogs. We enjoyed lunch on a small rock island where some of us continued to catch things and one of us even went fishing. We had two magical moments with a pair of loon! They were calling to us as a rain shower went by!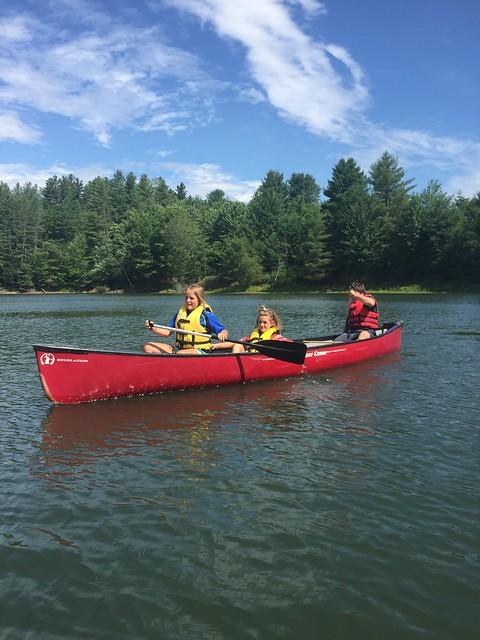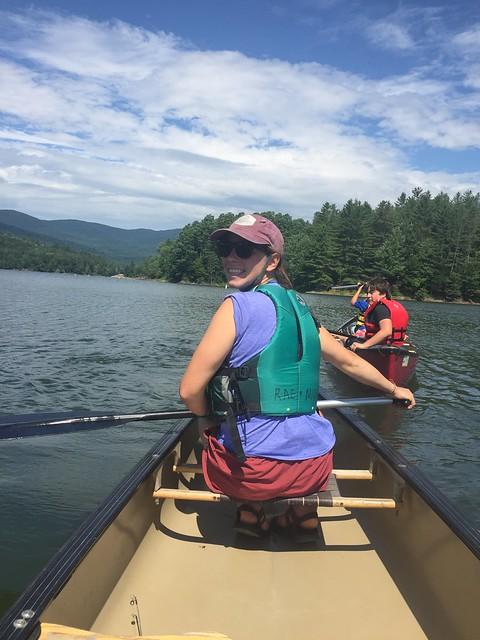 Wednesday was our only full day at Audubon so we made the most of it. In the morning, while it was raining, we learned about wild edibles and played a game of friendly competition. We were quizzed on different characteristics of these plants and the winning group was able to pick a game or activity for us to do later in the day. When the rain stopped, we went outside, built some shelters in the woods, and played Park Ranger in the field. In the afternoon, we hiked down to the Hungtington River and Beaver Pond and caught critters. We found painted turtles, 61 snails, more than ten crayfish, some leeches, green frogs and bullfrogs, and so much more!
Thursday was our big day! We packed up our vans and began on our journey to Underhill State Park where we would be spending the night. Our time at Underhill started with a hike on Mt. Mansfield on the Sunset Ridge Trail to the highest point on the mountain! At one point, each of us took turns being the tallest person in Vermont. After our incredible hike, we set up camp, made two INCREDIBLE fires, read stories, create s'mores, and stargazed.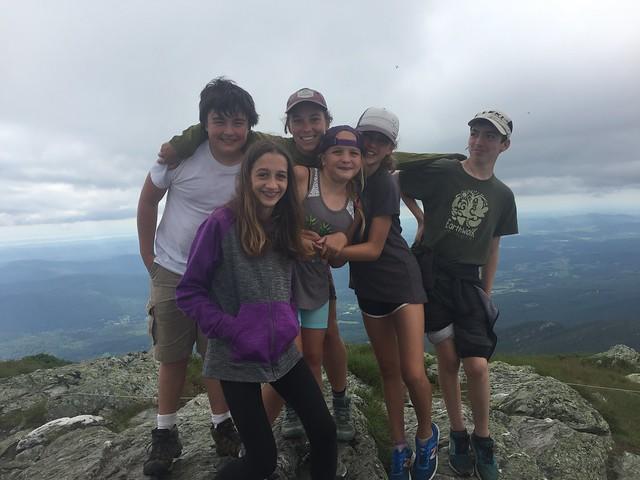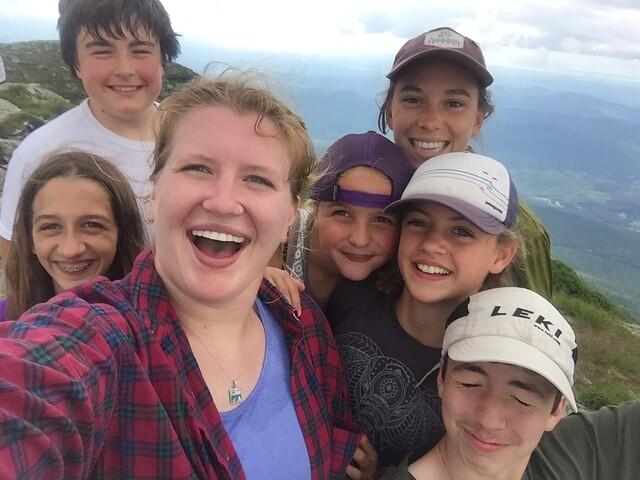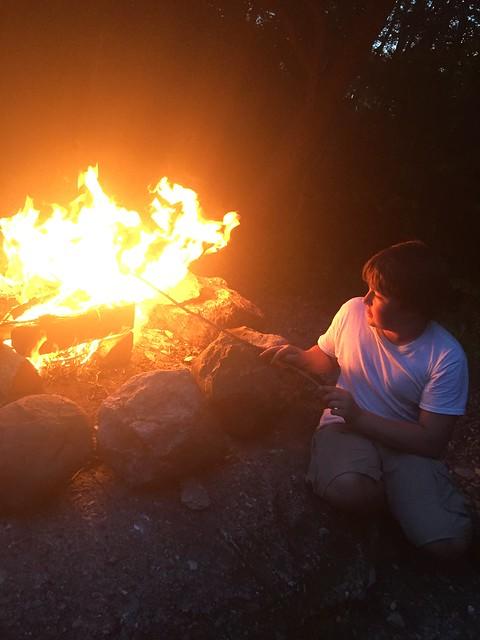 On Friday we had a relaxed morning at our campsite, drank hot chocolate, stretched out our sore muscles, and played a few rounds of Park Ranger and Camouflage before we loaded up our cars one last time and made our way back to Audubon. Once at Audubon we played Drip, Drip, Drop (because it was sooooo warm) and joined Ecology Camp to play a classic Audubon game, Life and Death in the Forest!
Middle School Camp = Best Camp!