From the start we were moving and grooving and ready to make it great!
Upon arrival Sarah gave everyone an animal picture that got clipped onto our backs and we had to work together to learn what animal we were. We could only ask yes or no questions to use our detective skills and figure it out. By the end we were pro's at it. It seemed like we all had the energy to run a marathon, so we played a fan favorite game, Park Ranger. The first round we were aquatic animals, and then the second round we were mythical creatures, some of us have wild imaginations! (If you don't know the game, ask your student!)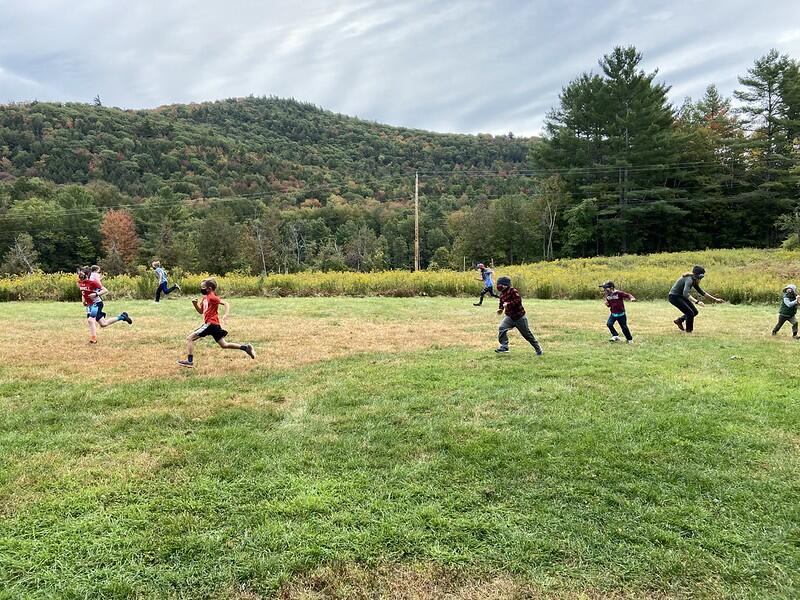 All of that running made us hungry, so we enjoy snack in the sugarbush. After our bodies were fueled we enjoyed a more mellow activity that would help us identify things we would find later in the day. We matched "young" pictures and facts of water critters to their "adult" pictures and facts. We got to see how different critters go through 2 types of metamorphosis, complete (where they completely change i.e. butterfly) and incomplete (when they don't change much, only get bigger i.e. crayfish).
After this we were ready to find all of those Macroinvertebrates (larger critters that you can see with you eye that don't have backbones) we just matched in the Sherman Hollow Brook. We enjoyed the magical world that seemed so far away from everything! We found some macroinvertebrates, but the big find was the 20 minnows that we caught and 1 big green frog too! Those critters are macro (large) but they are vertebrates, meaning they have a backbone and a skeleton.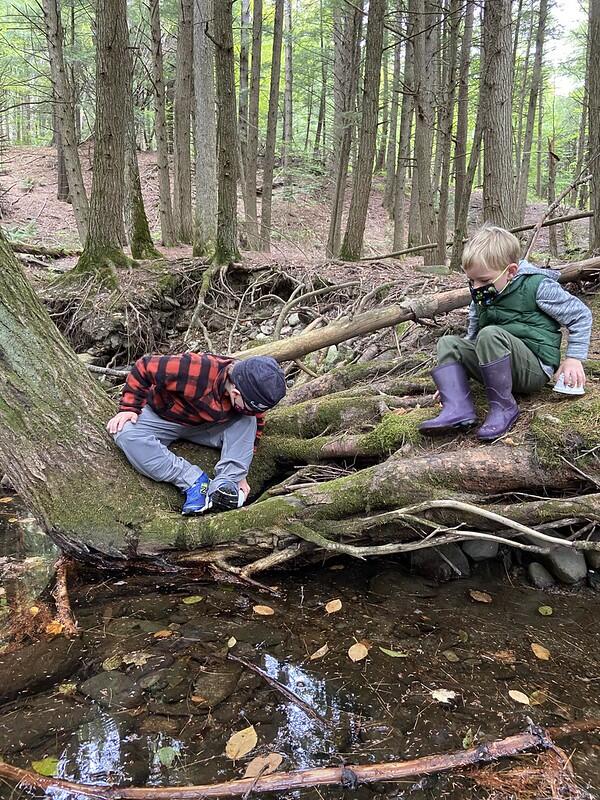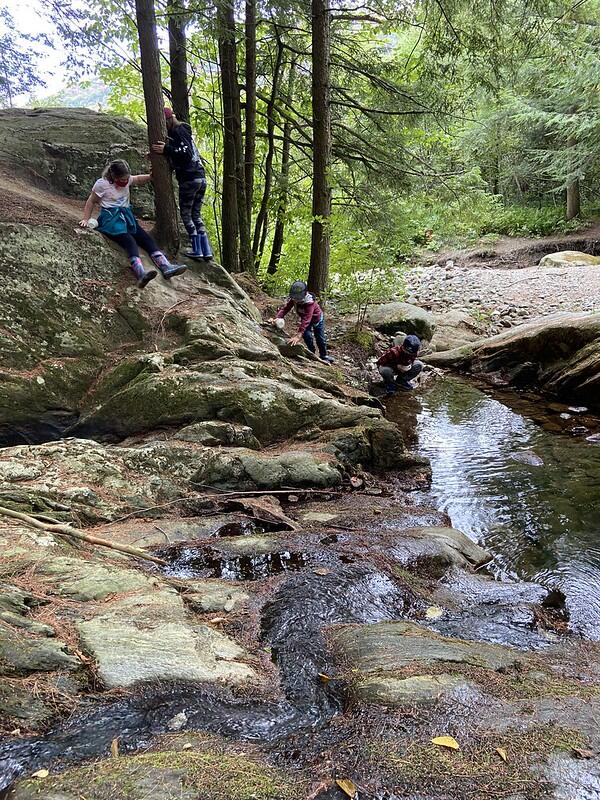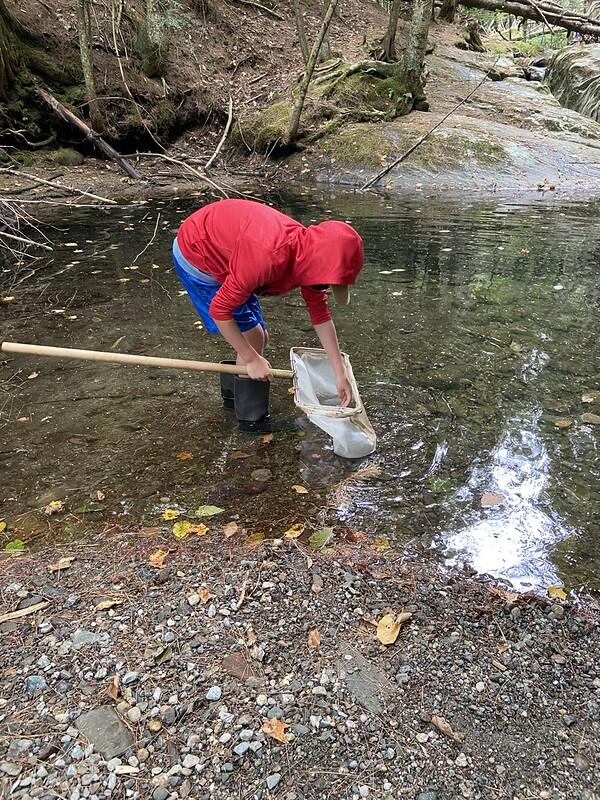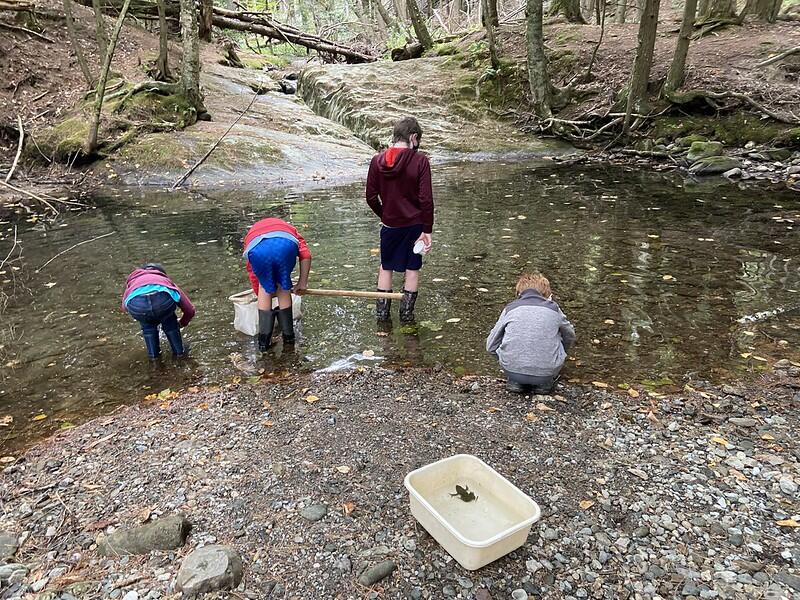 After our time exploring our stomachs were rumbling again, so we headed back to home base and enjoyed lunch while Sarah read Who Killed Cock Robin! We ended our Wednesday sharing our favorite part of the day, it ranged from finding the fish, reading the story, and playing Park Ranger in the field!