What a beautiful spring day! As we arrived we had a quick craft, we were decorating plant pots which we will use next week in our final activity. We had so much fun picking paint colors and seeing what designs people had in their minds.
After painting we needed to run, we have a very active group. We ran down to the field and played a few rounds of Park Ranger! This game is so fun, not only do to learn and get to think about animals and their traits, but you get to play a tagging game too.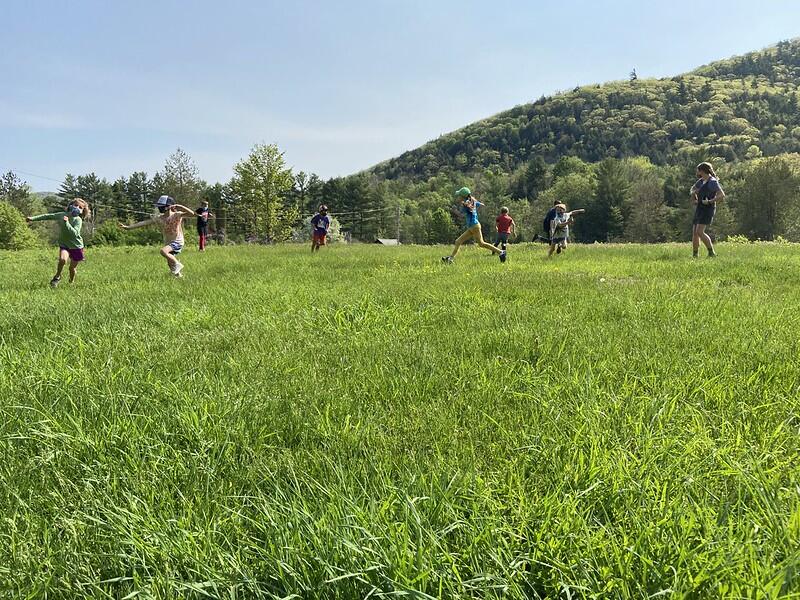 Once we played a few rounds we headed back up to the clubhouse and held morning meeting where we planned out the day all together. When we had our busy day planned we got our snacks, enjoyed a story, and drank plenty of water.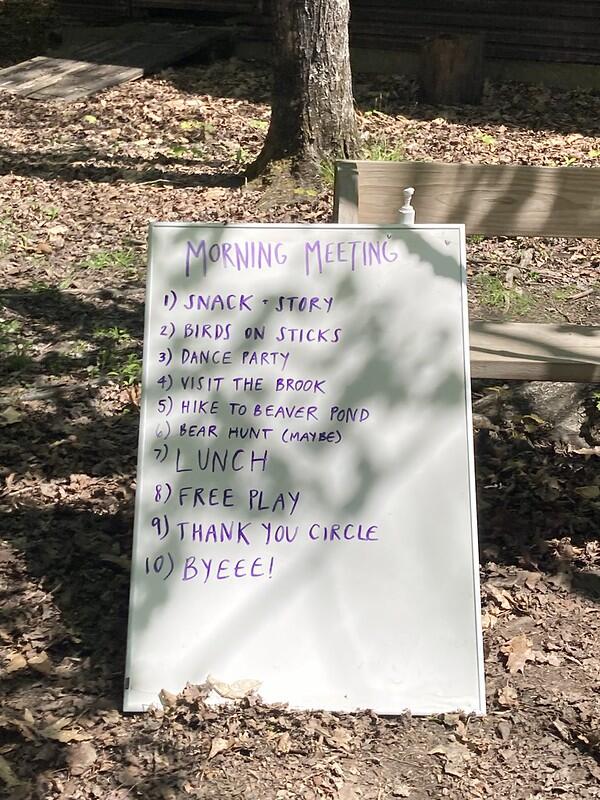 It's spring migration for many animals and we has an activity that focused on birds today. Sarah and I set up bird pictures on sticks for us. We worked through how to identify a bird by their field markings, like if it has a crown on its head, a black "mask" over its eyes, any wing bars, etc. By the end we were pros and are hopeful to get to go on a bird walk next week with binoculars.
Before we knew it, it was time to hike down to the Sherman Hollow Brook. A few of us played games there, others worked on boats to send down, and there were two different dams being built as well. My group talked about how to raise the water level of this one section by putting in rocks and redirecting the water to flow into the pool area.
We ended up not having enough time to go to beaver pond, which was okay. When we got back from the brook we had a nice party to one student's favorite song in the field. It was very silly and fun to see everyone's dance moves.
All this exploring and dancing sure did made us hungry. We ate lunch with a story, then shared our favorite part of the day, and finished up with a game of Park Ranger as we waited for adults to pick us up.
Next week is the last week, wild!