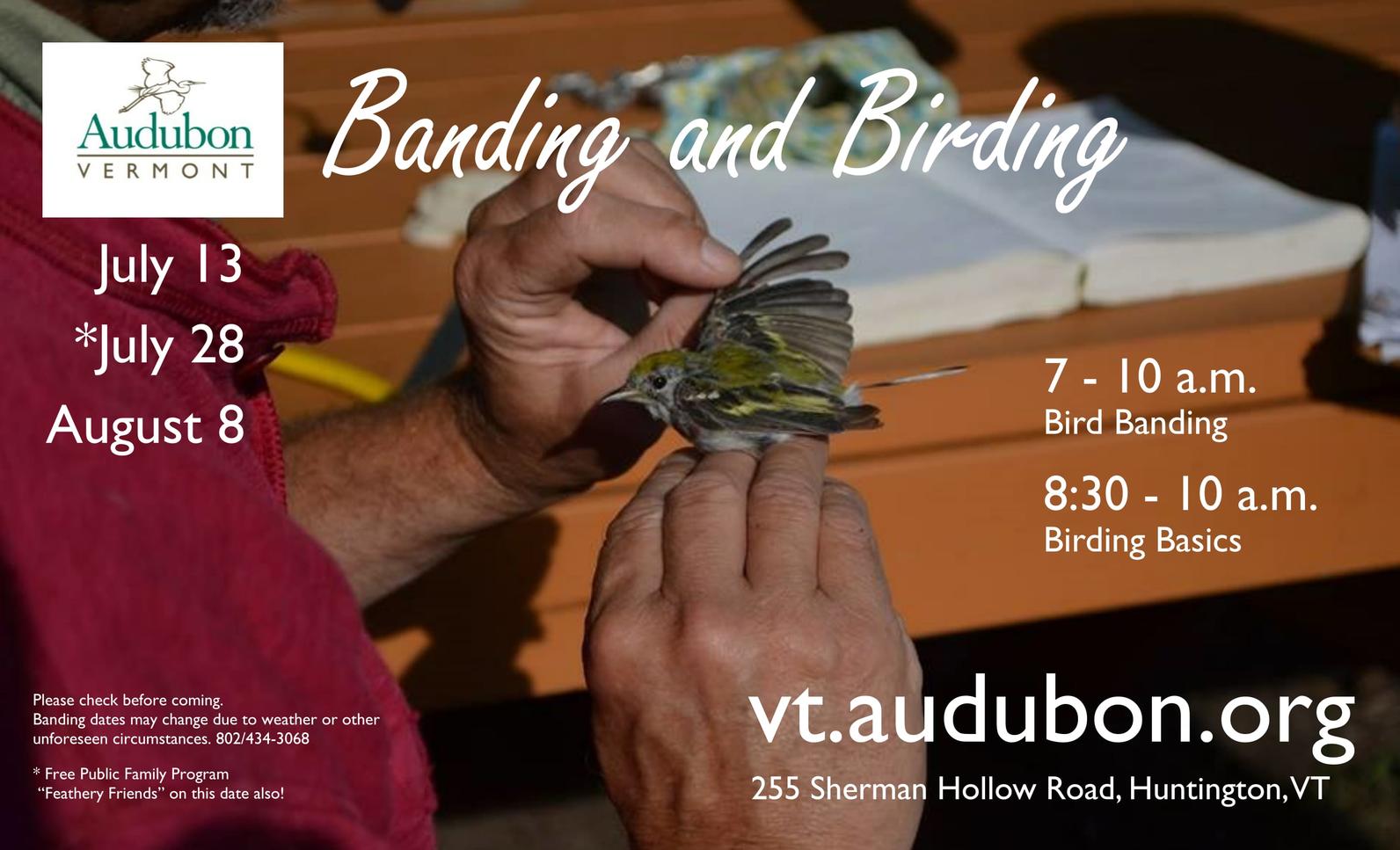 Join us at Audubon Vermont's bird banding station this summer!
Mark LaBarr, Audubon Vermont's Conservation Biologist, will walk you through the banding process, from mist nets to data sheets, and from brood patches to wing feathers. You'll get a chance to observe wild birds up close while learning about Audubon's conservation work. Bring a camera, mud boots, and a cup of coffee. Drop by any time from 7 to 10 am to see the birds being banding and join Mark as he checks the nets.
This summer we're adding Birding Basics from 8:30 to 10 am. Audubon Teacher-Naturalists will lead visitors in activities, games, and build your birding skills. We'll focus on the finer points of binocular use, play some bird song games to help us remember mnemonics, and find out how field marks work.
Drop in any time. Stay as long as you like. All ages welcome. Free! (Donations always welcome...)
Please check before coming as all banding dates may change due to weather or other unforeseen circumstances. Join our Bird Banding Facebook Group (http://bit.ly/BirdBanding) for updates or call ahead to the office: 802-434-3068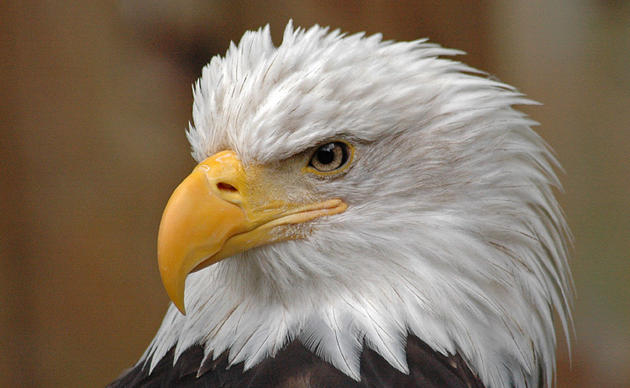 Support Audubon Vermont
Help us engage people of all ages in education, conservation and action. Audubon Members receive camp and program discounts as well as Audubon Magazine.