How do we get our best conservation impact given limited resources? Through collaboration and being strategic about how and where we focus our work.
Audubon Vermont recently hosted a meeting with local land trusts, conservation commissions, and large landowners in the southern Champlain Valley to discuss collaborative ways to prioritize Golden-winged Warbler habitats for both conservation and management. This work is part of the "Golden Chain Project," partially funded by the Cornell Lab of Ornithology's Land Trust Bird Conservation Initiative grant.
Audubon's work with Antioch student Steven Lamonde has provided the southern Champlain Valley with a GIS-based habitat model for identifying potential shrubland habitat in the region. Audubon biologists will be collaborating with land trusts and town conservation commissions to use the model in a variety of ways:
1) to identify which conserved lands have Golden-winged Warbler habitat and are good candidates for management through public or private funding programs;
2) to identify Golden-winged Warbler habitat on lands that are in the process of being conserved to help with easement fundraising efforts;
3) to help land trusts and conservation commissions prioritize areas for future conservation.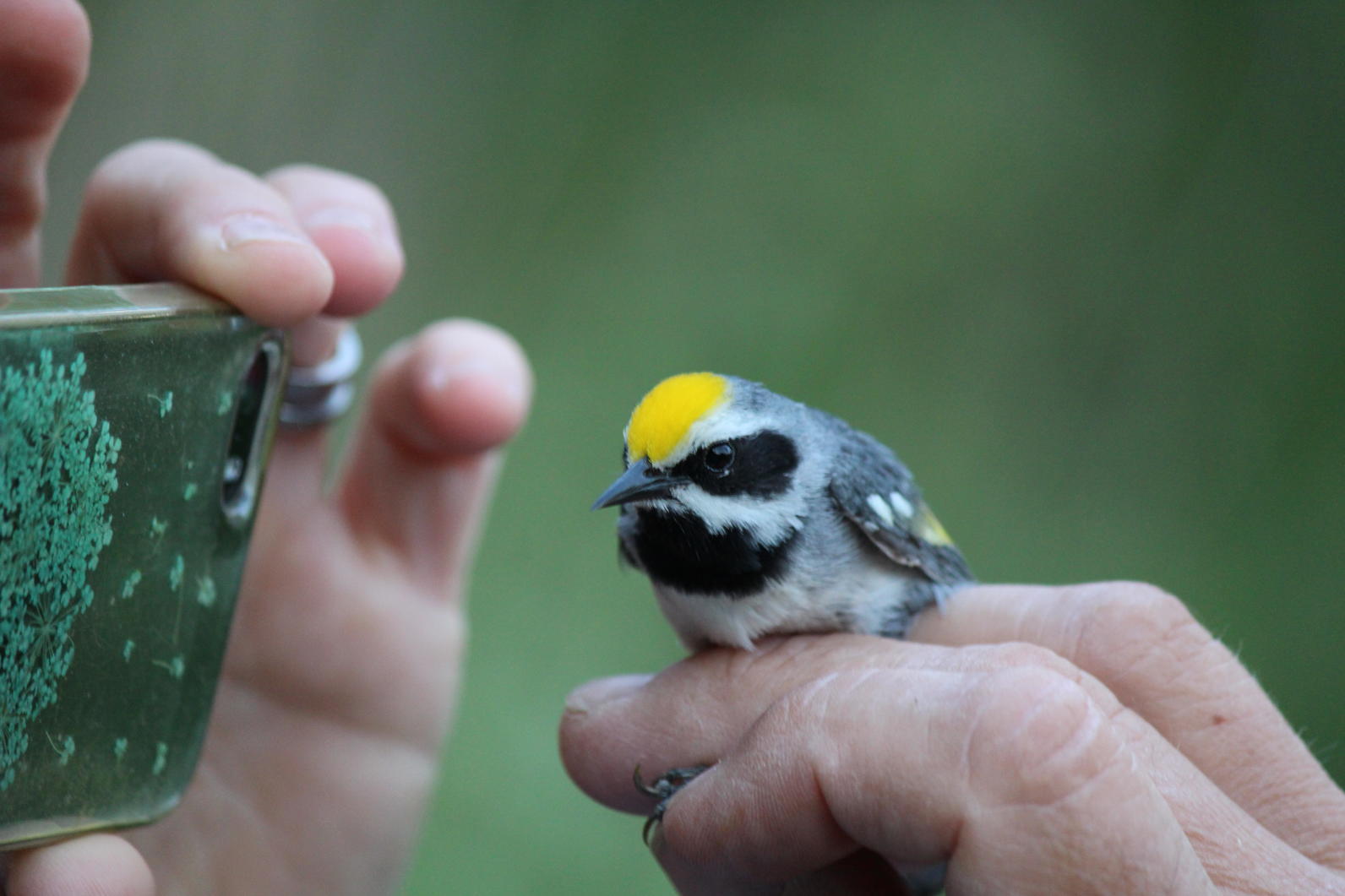 The end result of this effort will be a "chain" of conserved and improved shrubland habitat. It will stretch from West Haven, north to Middlebury, and up to Charlotte and Hinesburg. The Golden Chain will link The Nature Conservancy's (TNC) Buckner Preserve in West Haven, to the Middlebury area and conserved lands associated with Middlebury College and the Middlebury Area Land Trust (MALT), and connect to the towns of Charlotte and Hinesburg, with active land trust and conservation commissions and publicly accessed parks with known Golden-winged Warbler Habitat.
For more information on Audubon's Golden-winged Warbler work, see http://vt.audubon.org/conservation/golden-winged-warbler-conservation