Audubon Vermont is pleased to announce that Jillian Liner will serve as the organization's new Director of Conservation. Jillian is moving from her current role as Director of Conservation for Audubon New York, bringing her extensive experience and knowledge to the Vermont state office. On behalf of the board and staff, please join us in welcoming Jillian!
In the words of Audubon Vermont Executive Director David Mears, "I could not be more pleased to have someone with Jillian's level of experience and knowledge in conservation, and her proven leadership skills, joining the Vermont team." He continues, "in keeping with the fact that birds hold little regard for borders, Jillian's migration to Vermont aligns well with Audubon's need to develop conservation strategies that transcend artificial lines, working across state and even national boundaries."
Audubon New York Executive Director Mike Burger adds, "Though I am very sorry to lose Jillian from Audubon New York, I am thrilled that she will have the opportunity to lead Audubon Vermont's conservation program. I couldn't imagine a better partner or colleague across Lake Champlain. Our two state offices have a long history of collaboration and I am looking forward to working with Jillian and her new team as we build on that history to find new opportunities for protecting bird habitat across our two states, the region, and the Atlantic Flyway."
Jillian has ties to Vermont, having earned her Master's Degree at the University of Vermont. In her words, "this change is a wonderful chance to return to and help protect a place and a landscape that I have always loved, while continuing to be connected to all of my many amazing colleagues within the National Audubon Society."
Jillian has served the National Audubon Society in New York for just over two decades, first as the Important Bird Area Coordinator, then as Director of Bird Conservation. Since 2018 Jillian has served as the Director of Conservation. At every step, Jillian has demonstrated a commitment to protecting birds and bird habitat and to using science to inform on-the-ground conservation strategies. She is a proven and collaborative leader who has built strong partnerships throughout the wildlife and environmental protection communities. Among her many accomplishments, Jillian was instrumental in revamping New York's Important Bird Area program. She co-authored the book Important Bird Areas of New York: Habitats Worth Protecting, which has served as the focus for Audubon and partner conservation efforts. Further, Jillian launched New York's Coast Program and has worked to advance climate resilience for New York's coasts, for both birds and people.
About Audubon Vermont: Audubon Vermont is a state office of the National Audubon Society, an organization committed to protecting birds and the places they need, today and tomorrow. Audubon works across Vermont using science, advocacy, education, and on-the-ground conservation. Our programs, members, chapters, and partners give Audubon an unparalleled wingspan that informs, inspires, and unites diverse communities in conservation action. Audubon believes in a world in which people and wildlife thrive.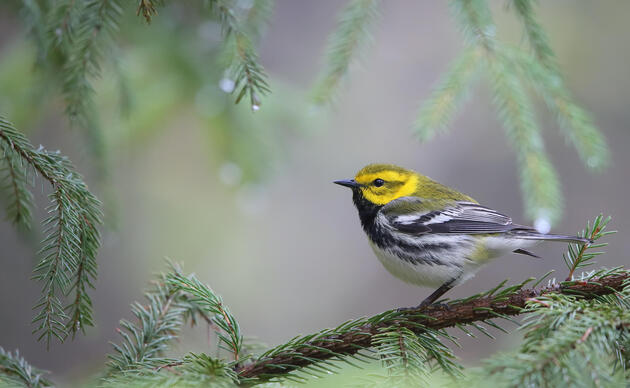 Take Action
Sign up for updates about Audubon Vermont's conservation work, get news about our activities and local events, and find out how you can take action to help birds.