The best water filled week of Ecology Camp finally came to Audubon! We were ready to explore all the water areas of Audubon and MORE!
We spent as much time as possible in or near the any of the bodies of water at Audubon. On Monday, we investigated The Hemlock Swamp and saw that the water was very mucky and mostly mud but had many plants growing. We tested and found out that a 2-foot stick could go all the way down into the muck! We then explored Peeper pond, wandering through the sumac and found three monarch caterpillars (which we kept and are in cocoons now). At lunch we came up with a list of names and then voted and the top three where the names, we had, Fred McFart, Mark, and Kitkat! On Wednesday, we got another one that got the fourth most popular name, Lotion.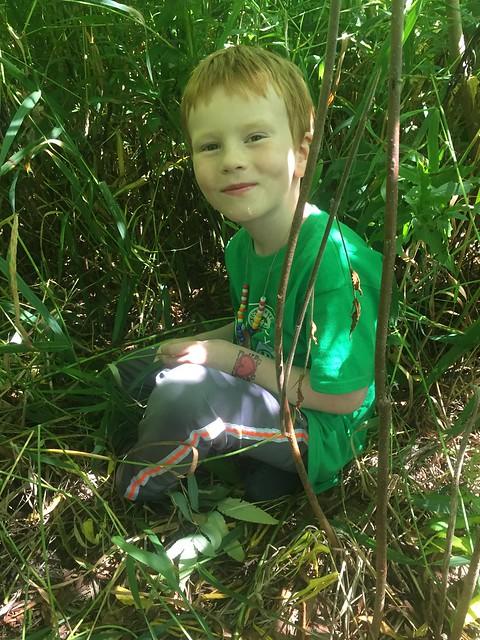 In the afternoon, we explored Beaver Pond and the Huntington River. We found frogs and water striders all over the place, even some fish too.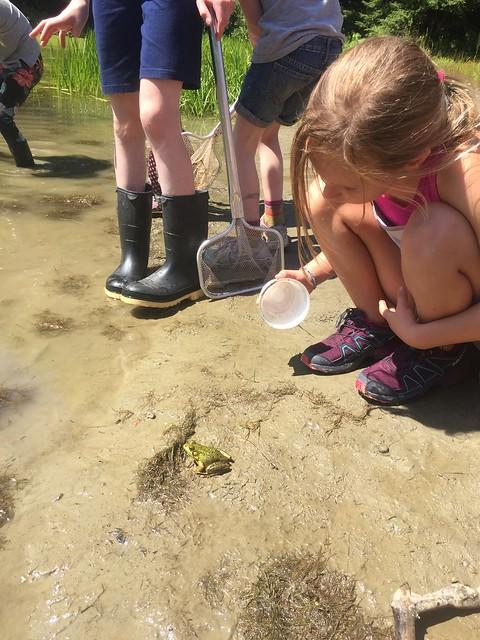 Throughout the week we would visit various locations along the Sherman Hollow Brook and investigate the creatures we could find. We found a number of crayfish through the days as well as a few salamanders too. We were sure to cool off in the nice crisp water in the afternoon!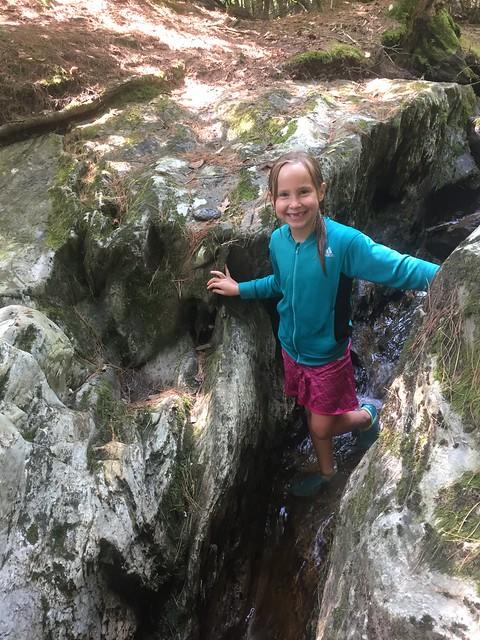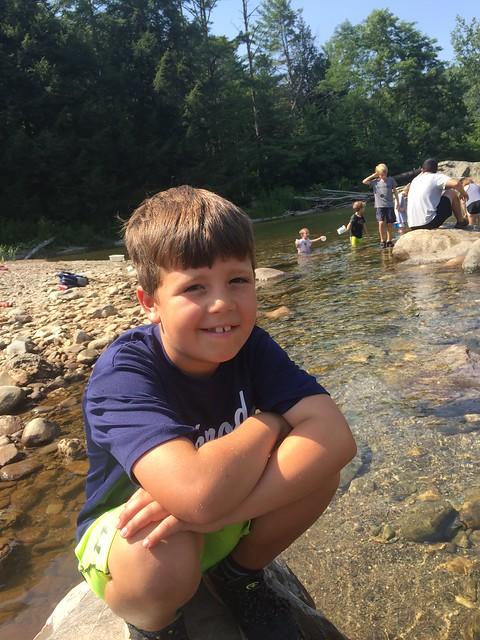 After the big rainstorms, we walked around Audubon for signs on erosion, and we found a lot, above Beaver Pond, by the river and even along the trails near the clubhouse.
Of course we ended out week enjoying a wonderful game of Life and Death in the Forest! After we made our very own rain gauges out of water bottles!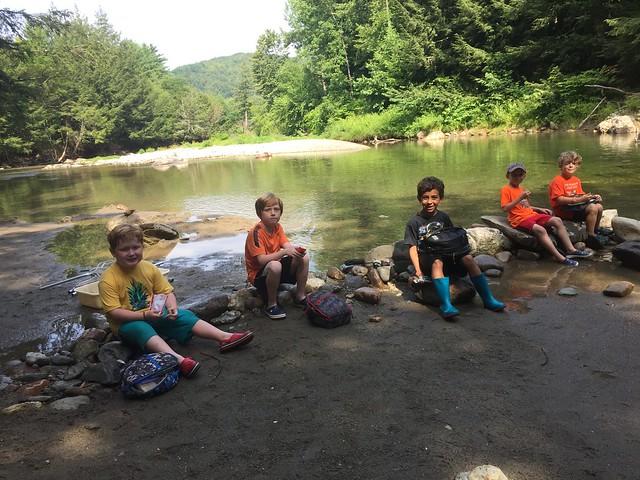 What a watery and wild week, and we sure loved it!