Community Science
Taking Swift Action
Chimney Swift Conservation in Vermont: How you can get involved
Monday, July 27, 2020
7:00pm - 8:30pm Eastern Online Event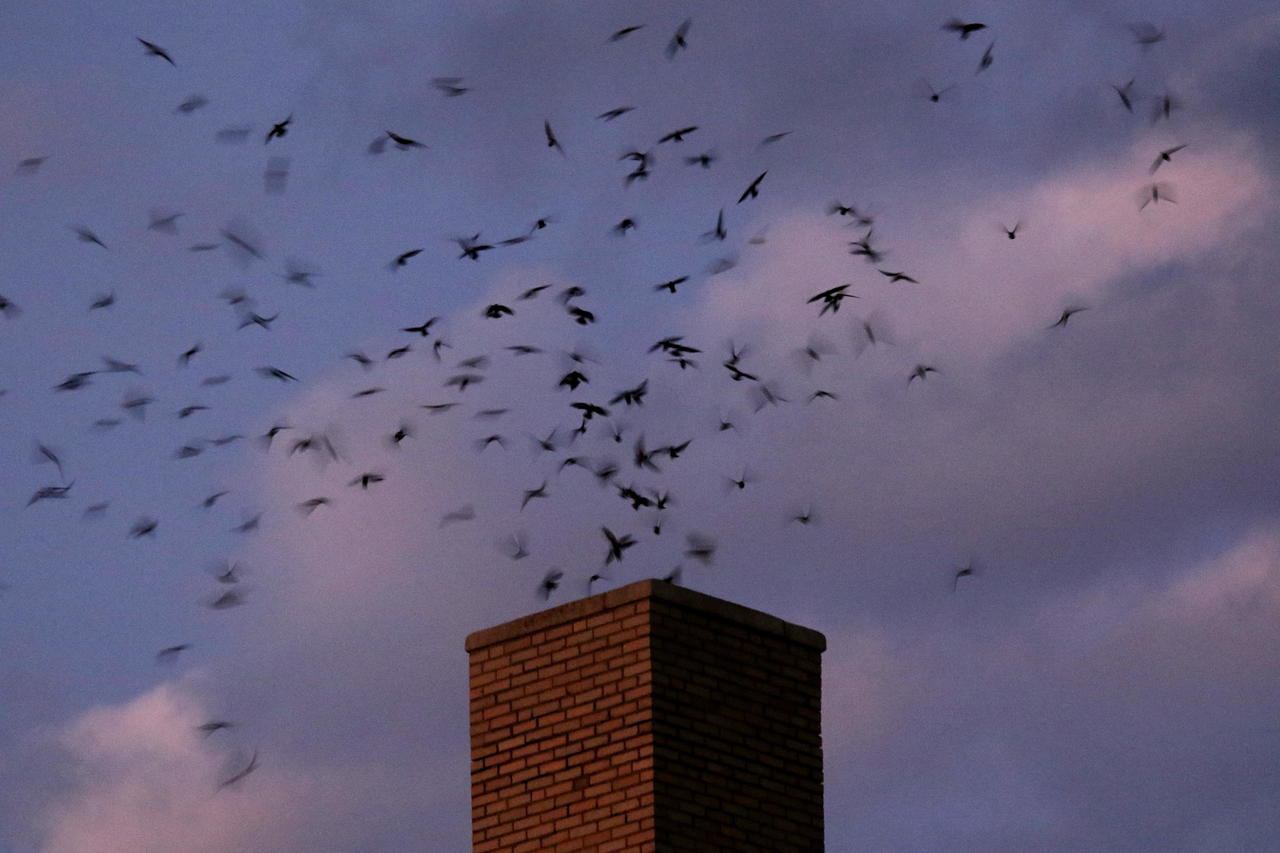 Chimney Swifts roosting Photo: Ben Cvengros/Audubon Photography Awards
Chimney Swift populations are steeply declining, with a 53% percent drop between 1966 and 2007 in the United States. Their alarming decline is largely due to a loss of habitat, as well as roosting and nesting sites. Audubon Vermont is working with the Vermont Fish and Wildlife Department to monitor Vermont's Chimney Swift population - and we need your help.
Join us for a webinar to learn more about:
How to participate in our Chimney Swift monitoring this summer.
Our newly-launched Chimney Swift Birding Buddy Program.
How your community can build a Chimney Swift tower to provide essential nesting and roosting sites.
The difference between nesting and roosting.
The amazing natural history of Chimney Swifts. Two fun facts: 1) Chimney Swifts can "sleep" in flight. 2) Most young swifts do not stop flying for their entire first year.
How to use eBird to report your swift sightings.
Other actions you can take in your community to help Chimney Swifts.
Audubon Vermont Conservation Biologist Margaret Fowle and Youth Leadership Coordinator Rae Bronenkant will host the webinar. Plenty of time will be available to answer your questions and to learn about Chimney Swifts where you live.
This summer's Chimney Swift monitoring is focused on identifying critical nesting and roosting habitats in 2020. We welcome any sightings you have, but more importantly, we would appreciate any reports of where birds are entering chimneys or other structures in the various towns and cities. Learn more about the 2020 Chimney Swift Survey.
Chimney Swift Birding Buddy Program
We recognize that safety in the outdoors while birding and monitoring is not equal for all of us. Birders in the BIPOC community, LGBTQIA+ birders, female-identifying birders, and birders with disabilities all face additional barriers to being safe and accessing opportunities to participate in Audubon's community science work.
We want to be sure that everyone is safe when out surveying for Chimney Swifts, especially since this year's monitoring protocol is focused on finding Chimney Swift nesting and roosting sites at dusk. If you are interested in participating in Chimney Swift monitoring, we recommend that you go out with a birding buddy.
Audubon Vermont is coordinating the matching of Chimney Swift monitoring birding buddies. You can either request a birding buddy or volunteer to be a birding buddy by filling out a brief online form to provide us with your name, email address, and town. When you request a birding buddy we will get you in contact with someone who has offered to join other birders in your area. We will not share this list with the public, but will reach out privately to individuals. Click here for more information or to sign up.