Conservation
A Restoration Celebration
Thursday, May 16, 2019
12:00pm - 1:00pmBurlington, Vermont
Location Details
Oakledge Park
1 Flynn Avenue, Burlington, 05401
Park at the upper parking area. We will meet at the Upper Wetland.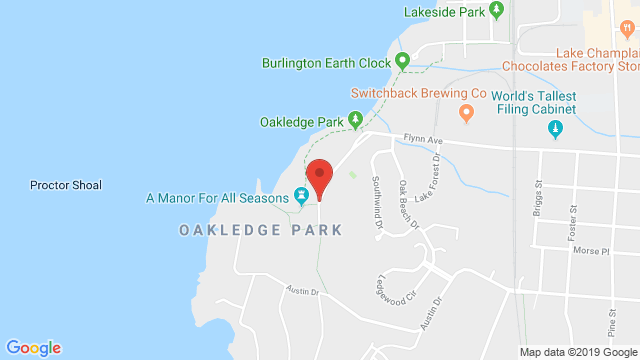 Please join us to celebrate our partnership with the City of Burlington to restore natural areas and species habitat.

This year, the City of Burlington is planting 1,500 native trees and shrubs in order to restore natural areas of the City, and ensure that City lands provide beneficial habitat for birds and other species, ecosystem services like water filtration and erosion control, and vibrant public spaces for Burlingtonians. Thanks to partnerships with Audubon Vermont, the University of Vermont, and hundreds of volunteers, the City will have planted more than 4,600 trees and shrubs through this program by the end of the 2019 season.

As a result of these restoration plantings, today, the formerly eroding bluff at 311 North Avenue is being held in place by new root systems; formerly soggy meadows at Oakledge Park are being restored as class two wetlands to help filter stormwater runoff and provide new habitat; and silver maples are helping to rebuild the floodplain forest and stabilize the soils at McKenzie Park. Throughout, the City is also managing for invasive species, altering mowing practices, protecting and enhancing pollinator-friendly habitat, and taking other steps to ensure the vitality of these natural areas.

Join us on Thursday, May 16, Noon-1pm, at Oakledge Park near the Upper Wetland* to celebrate this work and reflect on its benefits. We'll have snacks!
* see map of location below

Please also join us on Sunday, May 19, 10am - 12:30 pm at Oakledge Park for a day of community tree planting.