LGBTQ
Pride Month Hike: Woodside Natural Area
Co-hosted by Audubon Vermont and Pride Center of Vermont
Saturday, June 03, 2023
11:00am - 12:30pm Eastern Essex, Vermont
Location Details
Woodside Natural Area
268 Woodside Drive, Essex, 05403, VT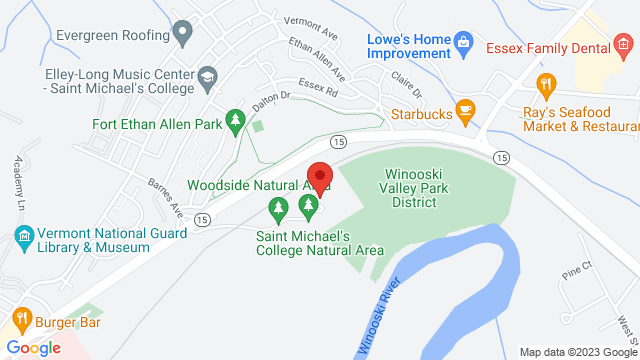 Happy Pride Month! We get together every month for Pride Hikes, but this month is OUR month - let's celebrate! June's Pride Hike will be at Woodside Natural Area in Colchester from 11am-12:30pm. Pride outfits, costumes, flags, glitter, rainbows, signs are encouraged! We will hike Woodside's one-mile loop that runs along the Winooski River and around a beaver-impacted wetland. Accessible from Route 15, across from Fort Ethan Allen, Woodside Natural Area supports a diverse assortment of habitats and natural communities. The Natural Area abounds with red and white oak, white and pitch pines, as well as red maple, witch hazel, white ash, basswood and black cherry.
All ages welcome! Those younger than 18 should be accompanied by an adult. Please register in advance using the button in the top right corner of the page.
The best part? Woodside Natural Area is only a 10-minute drive to Maple Street Park where the Essex Pride Festival is taking place the same day! This will be a special event to celebrate, honor, and hold space for our LGBTQIA+ friends, neighbors, loved ones, and family. The day begins at 1pm with a rainbow ribbon-cutting ceremony, followed by a walking parade through Maple Street Park. We'll kick off the Festival with Vermont's chapter of Drag Story Hour featuring Emoji Nightmare and Katniss Everqueer, and an afternoon filled with performances by local artists and musicians, including youth from Essex High School. Throughout the day, there will be vendors and local organizations, as well as a Community Canvas that we invite everyone to contribute to. We'll end the event with a joyful and celebratory dance party with GAYBAR. Learn more about Essex Pride Festival.
Trail information: An easy, level trail with a few boardwalks, steps, and staircases. There is a lot of tree cover and shade on this trail. Leashed dogs welcome!
Important Parking Info from Winooski Valley Parks District: Carpooling encouraged! There is room for 2-3 cars in front of the park gate. Other cars can parallel park along the access road. If more parking is needed there is Essex Overlook at the top of the hill that can be used. If parking at the Overlook, please make sure any valuables or belongings are not visible in the car.
Pride Hikes are a collaboration between Audubon Vermont, the Pride Center of Vermont, and Outright Vermont. Pride Hikes have been happening every month since June of 2018 and go beyond being "welcoming to everyone" to creating a safe, affirming space for LGBTQIA++ community members.
Please contact sarah.hooghuis@audubon.org with any questions or concerns.