In the Community
Pride Hikes: Green Mountain Audubon Center
Co-hosted by Pride Center of Vermont, Outright Vermont, and Prism Center at UVM
Saturday, May 18, 2019
9:30am - 1:30pm
Location Details
Audubon Vermont's Green Mountain Audubon Center
255 Sherman Hollow Road, Huntington, 05462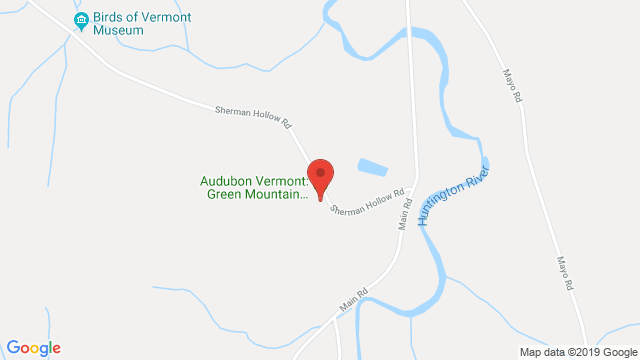 LGBTQA+ hikers are returning to the Green Mountain Audubon Center hike the trails in springtime. Wildflowers and spring birds songs will be peaking at Audubon (and it's too early to get up on the higher-elevation hiking trails because of mud season.) Spring beauty, trillium, and trout lily will carpet the forest floor while White -throated Sparrows, Red-eyed Vireos, and Veerys serenade us overhead. Becky Swem of the UVM Prism Center and Gwendolyn Causer of Audubon Vermont will co-lead the hike to provide birding, botany, and tracking tidbits.
All ages, allies, and families welcome! Youth under 18 years should be accompanied by a parent/guardian.
We will meet up in the parking lot at Shaws/Starbucks at 9:30 am to arrange carpools. (570 Shelburne Rd in S. Burlington. We'll gather in front of the Starbucks.) Please wear weather-appropriate clothing and bring snacks and water! Dogs are welcome as long as they are leashed.
Co-hosted by Audubon Vermont, Pride Center of Vermont, Outright Vermont, and Prism Center at UVM.