Training
Nature as Teacher: Exploring and Playing at the Water's Edge
A training for PreK and School-Age Educators
Sunday, December 12, 2021
12:30pm - 4:00pm Eastern Huntington, Vermont
Location Details
Audubon Vermont Education Barn
255 Sherman Hollow Road, Huntington, 05462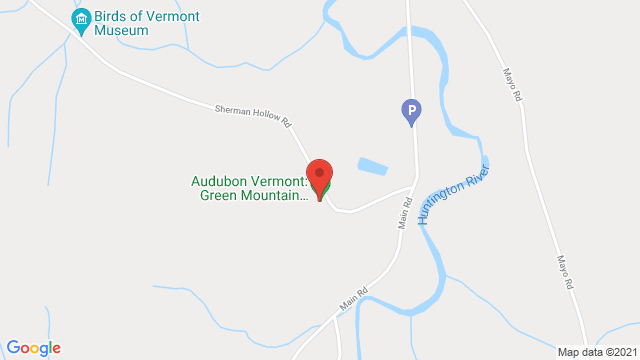 Water is a powerful tool for any educator to know how to use. It is where many animals live and hide; it keeps plants (and people!) healthy and growing; it is a wonderful medium for imaginative play. But water has to be respected. This training is for early educators and afterschool professionals to learn about the living and nonliving components of Vermont's aquatic ecosystems and how to engage young children safely at the water's edge in discovery and play. Join our Naturalists at the Green Mountain Audubon Center to see how we discover, play, and manage risk at the water's edge! By planning now, you will be ready to get outside with your students by mud season!
Core Knowledge Areas: How we Teach, What we Teach
Trail/accessibility information: We will visit one or more bodies or water at the Green Mountain Audubon Center and they may be snowy or muddy. Proper outdoor attire is required, plan on being outside for 1-2 hours. The maintained trails are unchallenging, are of bare earth, uneven at times and flat without hills or climbs. There are roots and rocks throughout. The conditions of the trails will vary from season to season and day to day. In the winter expect snow ice, in spring expect some mud, in summer some mosquitos, and in fall a covering of leaves on the ground. An interactive trail map is available here: https://vt.audubon.org/visit-us
If you require accommodations or have questions about accessibility, please contact Debbie Archer at 802-434-3010.
COVID-19 Safety: We are committed to our community's health & safety.
Please do not attend if you are sick or symptomatic (with fever, cough, and/or shortness of breath), if you have traveled outside of Vermont within the last 14 days, if you have received a positive COVID-19 test result within the last 14 days, or if you have had contact with any other person who is diagnosed with COVID-19 within the last 14 days.
When attending the event we ask everyone to please:

Wear a cloth mask or covering while inside our buildings (if you do not have one, please reach out to staff and we will provide one for you).
Observe physical distancing of 6 feet or more with people who you do not live with.
Use frequent hand-washing or hand sanitizing.

We will not be serving food, please bring your own snacks/warm beverages for your comfort
This program opportunity is made possible in part by a generous Lake Champlain Basin Program Educational Opportunity Grant.