Conservation
Managing Forests for the Birds at the Westford Town Lands
Saturday, February 11, 2023
1:00pm - 3:00pm Eastern Westford, Vermont
Location Details
Westford Town Lands (Maple Shade Town Forest)
146 Brookside Rd, Westford, 05494, VT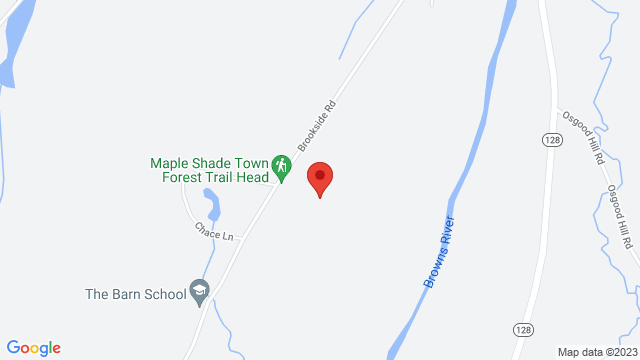 How can responsible forest management help create vibrant habitat for Vermont's birds? Join Ethan Tapper, the Chittenden County Forester, and Audubon Vermont for a FREE, public walk of a forest management project at the Westford Town Lands. We'll walk an area of the WTL which is currently being managed and talk about forests, forest management, birds, and forest ecology.
As the Chittenden County Forester for the Vermont Department of Forests, Parks and Recreation, Ethan Tapper advises private landowners, municipalities, conservation organizations, foresters and loggers on the responsible stewardship of forestland. He writes a monthly column for a number of community newspapers and a quarterly column in Northern Woodlands magazine, maintains a YouTube channel and email list and leads dozens of public events attended by thousands of people each year. Ethan is the Northeast-Midwest State Foresters Alliance's 2021 CFM Forester of the Year, the 2021 recipient of the Vermont American Tree Farm System's Education and Outreach Award, 2020 recipient of Vermont Coverts' James B. Engle Award, and the 2022 recipient of the Vermont Urban and Community Forestry Program's Vermont Tree Steward Award. Learn more about Ethan's work at: https://linktr.ee/ChittendenCountyForester
Audubon Vermont's Foresters for the Birds program, a partner of Vermont's Department of Forest, Parks and Recreation since the program's establishment in 2008, is an innovative project that works to keep forests as forests and common birds common by advancing principles and on-the-ground projects that integrate the practices of timber and songbird habitat management across the state of Vermont.
To join this free walk of the Westford Town Lands (Maple Shade Town Forest) please register using the "Register Now" button above. We will meet at 1:00 PM at the Westford School on Brookside Road in Westford, ~ 1 mile south of the intersection with VT-128. Be dressed for the weather and ready to walk on slippery and uneven surfaces. We hope you will consider attending!