In the Community
It's a Bird's Life: Being Bird-Friendly in Vermont's Maple Industry
Co-sponsored by the Birds of Vermont Museum and the Community Senior Center of Richmond, Huntington and Bolton, VT
Wednesday, February 27, 2019
1:30pm - 2:30pm
Location Details
Birds of Vermont Museum
900 Sherman Hollow Road, Hunington, 05462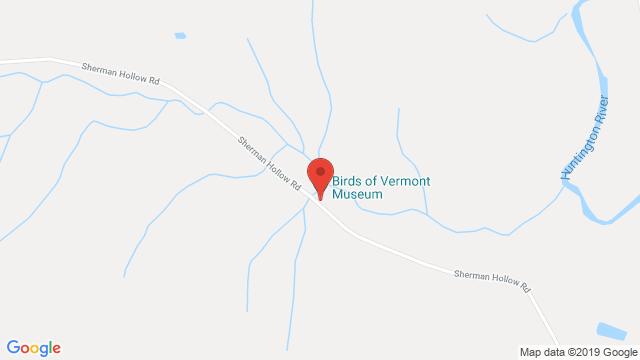 Starting Wednesday, January 23, it's a new six-week series: It's a Bird's Life. Co-sponsored by the Community Senior Center of Richmond, Huntington and Bolton, VT and the Birds of Vermont Museum, join us for six consecutive Wednesdays at 1:30 pm at the Birds of Vermont Museum. Learn more about specific Vermont birds and discover the connections between coffee, maple and birds!

January 23: Blue Jays (with Allison Gergely)
January 30: Nuthatches (with Allison Gergely)
February 6: Ruffed Grouse (with Allison Gergely)
February 13: Coffee and Bird Conservation (with Erin Talmage)
February 20: Common Goldeneye (with Allison Gergely)
February 27: Being Bird-Friendly in Vermont's Maple Industry (with Audubon Vermont's Steve Hagenbuch)
Contact the Birds of Vermont Museum to register. 802-434-2167 or museum@birdsofvermont.org
$5 per person per session. Come to one or all.
Series Notes:
It's a Bird's Life (with Allison Gergely)
Vermont's birds catch our notice during breeding season – but they lead interesting lives through the whole year. Learn the physical characteristics, seasonal behaviors, and vocalizations with carvings, visuals, touchable props, and bird literature. Each session will focus on a different species. For those who attended last year's sessions, there will be all new birds for 2019.

Birds and Special Habitats (with Erin Talmage and Steve Hagenbuch)
Birds and Coffee and Birds and Maple Syrup
Have you ever wondered how your consumer choices affect birds? In these two separate programs, you'll learn about how your choice of coffee and of maple syrup can impact birds. Possible taste testing!