Conservation
Invasive Species Removal Party
Volunteer Day at Audubon Vermont
Tuesday, October 27, 2020
9:00am - 12:30pm Eastern Huntington, Vermont
Location Details
Sugarhouse Field
Just beyond 214 Main Road, Huntington, 05462
We will meet in front of the Sugarhouse on Main Road. Walk down the trail to the sugarhouse to meet fellow volunteers and staff.
Parking: Sugarhouse Parking Lot on Main Road which is BEFORE Sherman Hollow Road if you are coming from Richmond. Please do not go up to our office on Sherman Hollow Road.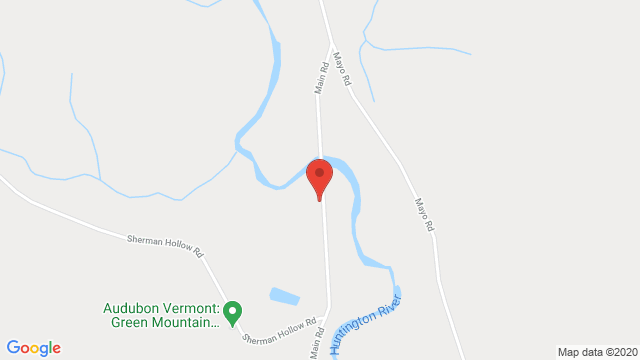 It's time for our Fall work party! Come help the Audubon Vermont staff spruce up the Green Mountain Audubon Center, starting with a good old invasive species pull of Knotweed from our Huntington River Watershed!
The Green Mountain Audubon Center's 250+ acres have served as a refuge for humans and natural communities alike for over 50 years. We need your help to keep our property healthy and beautiful for all to enjoy. Elizabeth Spinney with the Agency of Natural Resources has helped us identify a plot of Japanese Knotweed near a popular river access point that we could manage in one morning. We will be working in small groups, with a mix of Audubon Staff and Board Members, Adopt-a-trail Volunteers, and you!
As an education organization, we love sharing information. Attendees of the work party are also invited to a webinar on invasive species management for trail volunteers presented by Elizabeth Spinney on October 20, 5-6 PM. Register in advance for this meeting: https://audubon.zoom.us/meeting/register/tJ0sd-uoqjMvG9FUZ0SrWbQkUhdKvtY1SwQC After registering, you will receive a confirmation email containing information about joining the meeting!
COVID-19 Safety: We are committed to our community's health & safety.
Please do not attend if you are sick or symptomatic (with fever, cough, and/or shortness of breath), if you have traveled outside of Vermont within the last 14 days, if you have received a positive COVID-19 test result within the last 14 days, or if you have had contact with any other person who is diagnosed with COVID-19 within the last 14 days.
We ask you to take your temperature on the morning before attending the work party.
NO carpooling with people whom you do not live.
When attending the work party we ask everyone to please:

Wear a cloth mask or covering (if you do not have one, please reach out to staff and we will provide one for you).
Observe physical distancing of 6 feet or more with people who you do not live with.
Use frequent hand-washing or hand sanitizing.

We will be collecting COVID-19 contact tracing information from everyone when you arrive at the Audubon Center. This information will be kept confidential and used only for COVID-19 tracing.
For more information on COVID-19 prevention, please go to: https://www.cdc.gov/coronavirus/2019-ncov/prevent-getting-sick/index.html

Additionally, please bring:
water
mask
work gloves
snacks
tools if you have them: shovels, hand trowels, and rakes are all helpful. if not we have some tools and disinfecting wipes