Program
Introduction to Fly Fishing for Women (Cancelled)
Co-hosted by Audubon Vermont and Vermont Fish and Wildlife
Saturday, June 06, 2020
9:00am - 2:30pm Eastern Huntington, Vermont
Location Details
Audubon Vermont's Green Mountain Audubon Center
Just beyond 214 Main Road, Huntington, 05462
We will meet in front of the Audubon Sugarhouse on the Main Road in Huntington.
Please park at our Sugarhouse Parking Area.
Map with exact location: http://bit.ly/1kVbEFV
Driving directions: https://vt.audubon.org/visit-us/sugarhouse-parking-area-driving-directions-and-map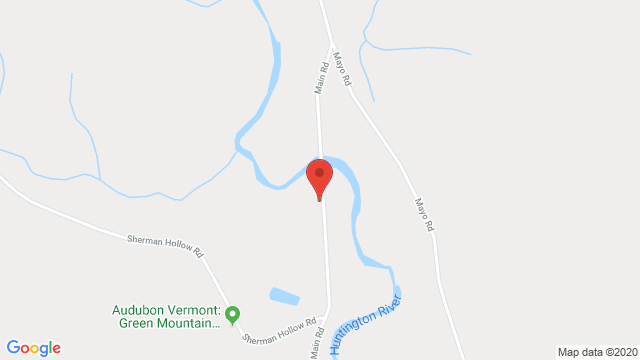 Audubon Vermont is teaming up with The Vermont Fish & Wildlife's Let's Go Fishing Program for a FREE, hands-on course specifically for women and women-identifying folks. This hands-on course will cover the basics of fly fishing, including topics such as: regulations, knot tying, casting, terminology, and more! There will be time at the end of the course for participants to fish and try out their new skills. All equipment will be provided, but participants are encouraged to bring waders or hip boots. The course will be taught by Let's Go Fishing Instructor Chuck Goller and hosted at the Green Mountain Audubon Center in Huntington, VT by the Audubon Vermont education team.
While this program is free to attend, we encourage you to support our programming in these ways:
Audubon Vermont is committed to providing opportunities for access to the outdoors for all in a safe and inclusive environment. We believe that by creating intentional opportunities for specific groups to participate in outdoor activities we can support our community of conservationist and outdoor recreation enthusiasts. Audubon Vermont is an LGBTQ+ affirming organization.
Accessibility: This program will be both indoors and outside, across a range of environments from open fields to our Clubhouse to the Huntington River. Trails are unpaved and there may be short sections of stairs on the route. If you require accommodations or have questions about accessibility, please contact Audubon Vermont at 802/434-3068.
Ages 14 and up. Folks under 18 must be accompanied by an adult.