Birding
Forest Management Walk at the Hinesburg Town Forest
Co-sponsored by Vermont Woodlands Association, Vermont Coverts, and Woods, Wildlife and Warblers
Sunday, November 03, 2019
1:00pm - 3:00pm
Location Details
Hinesburg Town Forest
1381 Economou Road, Hinesburg, 05461
Located at the end of Economou Road, coming from Huntington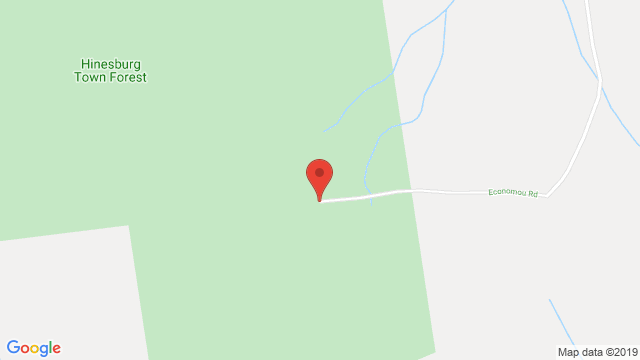 Join us for a walk of an active timber harvest at the Hinesburg Town Forest (HTF). This walk, which is co-sponsored by Vermont Woodlands Association, Vermont Coverts and Woods, Wildlife and Warblers, is free and open to all. The walk will happen "rain or shine." Participants should be ready to spend a couple hours outdoors, which will include some light walking over uneven surfaces.
Forest management on the Hinesburg Town Forest began in winter 2018-19 and will continue this winter. This activity is designed to increase diversity of tree species, sizes, condition and spacing, improve wildlife habitat, capture economic value in mature and declining trees, and encourage growth and development of a healthy forest. This harvest will also seek to improve the resilience of the HTF to climate change and natural disturbances. The operation will be administered by Chittenden County Forester Ethan Tapper, working in concert with the Hinesburg Town Forest Committee.
In addition to showcasing high-quality forest management at the HTF, this operation will also highlight Vermont's working landscape and the sustainable production of local, renewable forest products. Over the course of this winter, trees designated for harvest will be cut and the resulting products shipped to local markets. Income generated from the harvest will be used to conduct stewardship projects, including trail maintenance and invasive species control on Hinesburg's two Town Forests: the HTF and the 301-acre LaPlatte Headwaters Town Forest.
The current Management Plan for the HTF can be found on the Hinesburg Town Forest Committee's page of the Town of Hinesburg's website at http://www.hinesburg.org/townforestcomm.html
For more information on the HTF, the upcoming forest management, or upcoming public walks and opportunities at the HTF, contact Chittenden County Forester Ethan Tapper at ethan.tapper@vermont.gov or (802)-585-9099.