In the Community
Cooking with Maple from Bird-friendly Habitats
Audubon Vermont and Richmond Community Kitchen present Katie Webster
Thursday, March 07, 2019
6:00pm - 8:30pm
Location Details
Richmond Community Kitchen
13 Jolina Court, Richmond, 05477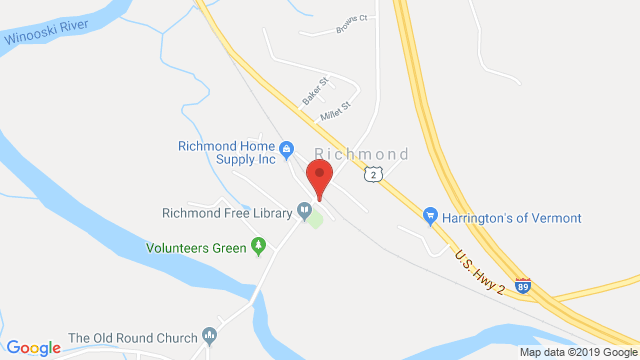 Audubon Vermont, Richmond Community Kitchen, RiseVT, and Katie Webster, author of "Maple, 100 Sweet and Savory Recipes Featuring Pure Maple Syrup" are teaming up to bring you a sweet and savory evening celebrating certified maple syrup from bird-friendly habitats.
Forget about pancakes, learn exciting new ways to use maple syrup in your kitchen. From soup to salad, students will prepare a maple spiked feast! This will be an evening of hands-on learning and fun.
While most maple syrup can look and taste the same, it comes from forests that are managed in dramatically different ways. Park-like maple monocultures may appeal to our tidy aesthetic and increase sap production over the short-term, but they support relatively low numbers of bird species. In contrast, biologically and structurally diverse sugarbushes offer great places for birds to forage, find cover, and raise their young. The forests are also likely to have better long-term sap production, fewer forest health problems, and be better able to adapt to the stresses of climate change. Check out more information on Audubon Vermont's Bird-Friendly Maple Project: http://vt.audubon.org/maple
This class is partially funded by a grant from RiseVT.
Tickets are $15/each. Ticket prices are being kept low for this event through a generous grant from RiseVT and through the donation of Katie's time. As such, we are unable to offer a discount to Audubon Vermont members.
About the instructor:
Katie Webster, is a free-lance recipe developer and food photographer and author of the blog HealthySeasonalRecipes.com where she specializes in healthy locally sourced cuisine. She is a culinary school graduate, studied art and photography at Skidmore College and is a contributing editor at EatingWell Magazine. She is the author and photographer of the cookbook "Maple, 100 Sweet and Savory Recipes Featuring Pure Maple Syrup", Quirk Books. She lives in Vermont with her husband and two daughters. In her free time she attempts to maintain an ambitiously large garden and teaches fitness classes.