Bars
Birds & Beers Vermont: Chimney Swift Night
Co-hosted by Bird Diva and Audubon Vemont
Thursday, June 27, 2019
6:30pm - 9:30pm
Location Details
14th Star Brewing Company
133 N Main St #7, St. Albans City, 05478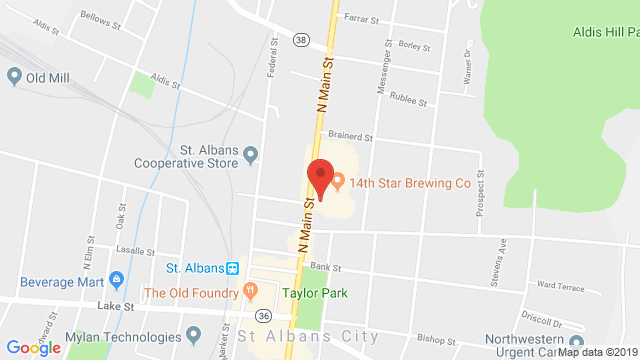 Come up to St. Albans and join Bridget Butler (aka the Bird Diva) for June's Birds & Beers Vermont. Bring your bins cuz we'll be doing a Chimney Swift Survey from the parking lot for Audubon Vermont.
Audubon Vermont is teaming up with the Vermont Fish and Wildlife Department to monitor Vermont's Chimney Swift population. Chimney Swifts are considered a "Species of Greatest Conservation Need" by the Vermont State Wildlife Action Plan, due to their population declines in Vermont and throughout their range. Learn more about the Chimney Swift Project and how to report your Chimney Swift sightings via eBird to the project.

Birds and Beers is a monthly meet-up hosted by the Bird Diva. It's a casual get together for anyone interested in birds to share stories, events & birdy conversation over drinks and dinner. We'll pick a different venue each month. Mark your calendars for the fourth Thursday!