Workshop
Autumn Mushroom Hunting + Tasting for Beginners
Saturday, September 14, 2019
9:30am - 12:00pm
Location Details
Audubon Vermont's Green Mountain Audubon Center
255 Sherman Hollow Road, Huntington, 05462
Meeting Place: Education Barn, Green Mountain Audubon Center
Map: http://goo.gl/maps/wxJOd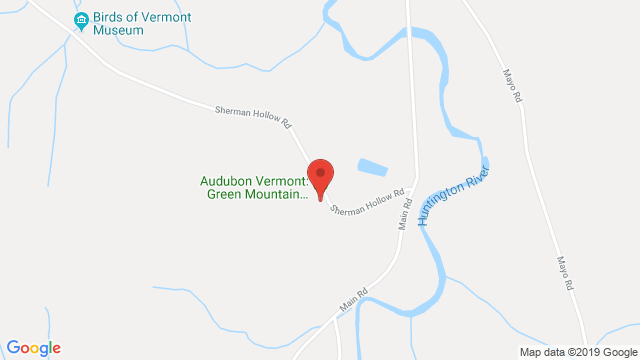 Join Ari Rockland-Miller of The Mushroom Forager for a colorful presentation introducing gourmet and medicinal wild mushrooms of autumn. We will then explore the rich woods around Green Mountain Audubon Center to pursue the distinctive and delicious mushrooms on the ForageCast, including yellow foot chanterelles, black trumpet, and porcini. Participants will receive a September ForageCast handout for the region, steering us towards a safe, targeted and fruitful foray. We will also discuss guidelines for ethical wildcrafting. The workshop will culminate in a tasting of delicious wild mushrooms!
Fee: Audubon Vermont members $35; Non-members $40
Audubon Vermont Membership: vt.audubon.org/join
Register Online: click here
Ari Rockland-Miller is a writer, instructor and lecturer on wild and cultivated mushrooms and edible plants. He is co-founder of the popular blog The Mushroom Forager and is author of a forthcoming book on how to safely and fruitfully forage for the most coveted wild mushrooms in North America. The Mushroom Forager's work has been featured on CNN's Great Big Story, New England Public Radio, Vermont Public Radio, and in magazines including Vermont Life and Northern Woodlands.
Ari is an ardent mycophile who enjoys nothing more than the exhilarating feeling of the mushroom hunt. Over the years he has found hundreds of pounds of gourmet and medicinal wild mushrooms, and he loves to share his knowledge and adventures with blog readers and workshop participants. Ari has facilitated over 100 presentations and hands-on workshops to over 2,000 mycophiles from around the world.
He finds inspiration in the gourmet mycorrhizal mushrooms, like porcini and chanterelles, which only thrive in the wild and resist cultivation. He became an expert in cultivating shiitake mushrooms in agroforestry systems when he managed Cornell University's Mushroom Research Project and Cornell University's agroforestry teaching site and farm, the MacDaniels Nut Grove. He has a B.A. from Brown University and a J.D. from Vermont Law School. Ari lives in Vermont with his wife and daughter.