Linking farmers and birders together to support bird-friendly agricultural practices
The Bobolink Project serves as a model of birders and farmers working together, sharing a common interest in habitat conservation. A pledge to the Bobolink Project compensates farmers who agree to adopt bird-friendly haying practices. This unique project allows people to support bird conservation and local farms at the same time.
How it works:
Farmers receive economic assistance to delay their mowing schedules so that grassland nesting birds can complete their breeding cycles
Conservation donors "buy time" so grassland birds can successfully raise young on working farms
Landowners help by offering to enroll their farms in The Bobolink Project and are paid to cover costs due to altering their harvesting schedule
The number of acres protected will depend on the amount of money donated each year. Information on the project and how to donate may be found at www.bobolinkproject.com.
Audubon Vermont's Role in the Bobolink Project
Survey enrolled fields to ensure compliance with haying schedules
Determine numbers of Bobolinks nesting in enrolled fields
Support project partners to administer the Bobolink Project in Vermont
Continue collaborative efforts with VT Fish & Wildlife on grassland bird conservation
Why Bobolinks and other grassland birds?
Bobolinks are known for their "R2-D2"-like song and their dramatic black and white plumage. Bobolinks have been in decline since the 1900's. Their decline has primarily been due to changes farming practices; fields are now mowed earlier and more often than they were in the past.
Because Bobolinks nest on the ground, they are particularly vulnerable to haying practices. They return to Vermont from their wintering grounds in Central America and begin breeding in mid-late May. The young hatch in mid-June, which is usually the same time that farmers are cutting fields for the first time, therefore resulting in nest failures.
Conserving Bobolink habitat will help other declining grassland bird species such as Eastern Meadowlark and Grasshopper Sparrow.
For more information and to enroll your farm or donate to the project, visit: http://www.bobolinkproject.com/
Watch a video of Audubon biologists Mark LaBarr and Margaret Fowle discussing the 2016 Boblink Project on Across the Fence.
What Management Strategies Protect Nesting Bobolinks and Other Grassland Birds?
Two primary strategies work to protect grassland birds during the breeding season. The first strategy, called a "delayed cut" typically does not produce optimal hay in an agricultural setting, and can provide the perfect conditions for grasslands to become infested with invasive plants such as wild parsnip and spotted knapweed. The second strategy, called "early/late cut" allows farmers to get at least two cuts of hay in a season while having a minimal impact on nesting birds. This strategy is often a good defense against invasive plant infestations.
Option A – delayed cut:
Perform a delayed cut every 1-2 years after the primary nesting season to maintain grassland habitat and prevent the intrusion of woody species. Optimally, mowing should be completed after August 1st to accommodate nesting birds, but could be as early as July 15. This regime will allow the birds to nest successfully and will maintain the grassland habitat important to species such as Bobolink and Eastern Meadowlark. Consider cutting even later into the fall to accommodate pollinators.
It is best to use Option B every 3-5 years so as to reset the conditions of the grasslands to be dominated by grasses.
Option B - early/late cut:
Mow field no later than June 1st (mid-May is best). Future cuts should be completed after a 65-day waiting period (approximately Aug 15). Leaving the field uncut for 65 days after an early cut will allow birds to renest successfully. This cutting regime and/or cutting areas to a height greater than 8 inches tall will benefit grassland species and may be successfully integrated into current agricultural practices.
This option will destroy the nests of a small percentage of grassland birds that start nesting before June 1, but allows time for those birds to return to the field to renest successfully.
General Recommendations for Grasslands:
Manage the field to contain 50-75% grasses, with the remainder forbs such as goldenrod, asters and milkweed. This habitat structure is most attractive to grassland birds such as Bobolinks and meadowlarks. If the field is becoming infested with woody species and/or invasives such as wild parsnip or spotted knapweed, consider following Option B for a year or two so as to keep these species at bay and improve conditions for grassland birds.
Remove hay after cutting to provide the best conditions for re-growth of grass. Birds will settle in greener fields in the spring.
Maintain old fence posts to provide perches for singing male grassland birds and erect and maintain nest boxes to provide possible nesting habitat for cavity nesting species such as Eastern Bluebirds and Tree Swallows. Boxes should be cleaned every spring.
If possible, maintain an uncut buffer of shrubby vegetation as the field transitions to the forested portions of the property. Transitioning from field to forest with a "soft" buffer of early successional shrub species can be a productive area for many bird species.
Project History
The Bobolink Project started in 2007 in Jamestown, Rhode Island, bringing residents together to protect habitat for the Bobolinks that nest each year in the island's hayfields. By 2011, The Bobolink Project reached throughout Rhode Island and into parts of Vermont. To expand the geographic scope of The Project and establish a more sustainable administrative structure, in 2016 coordination of The Bobolink Project shifted to a collaborative partnership among Mass Audubon, Audubon Vermont, and Audubon Connecticut. The Project's founders, Drs. Stephen Swallow and Allan Strong, continue to be deeply involved in the Project.
Since 2013, a total of $154,450 has been raised in Vermont, enough to cover nearly 1,500 acres of hayfields in the Champlain Valley. In the coming years the project potentially will expand to other parts of the state as well as the Connecticut River Valley of Massachusetts and Connecticut.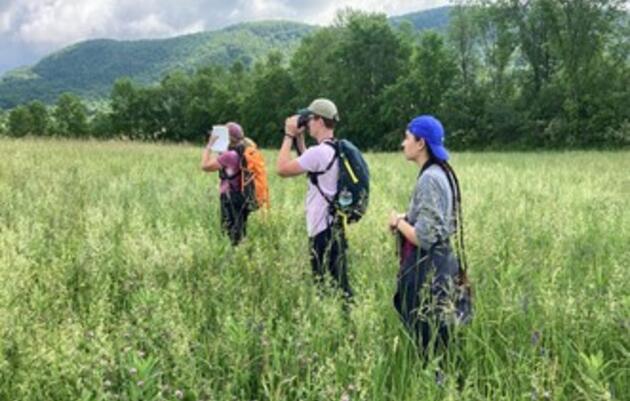 News
A day in the field with Audubon staff members surveying enrolled lands for The Bobolink Project - aimed at managing habitat for Bobolinks and other grasslands birds.
How you can help, right now
Donate to Audubon
Help secure a future for birds at risk from climate change, habitat loss and other threats. Your support will power our science, education, advocacy and on-the-ground conservation efforts.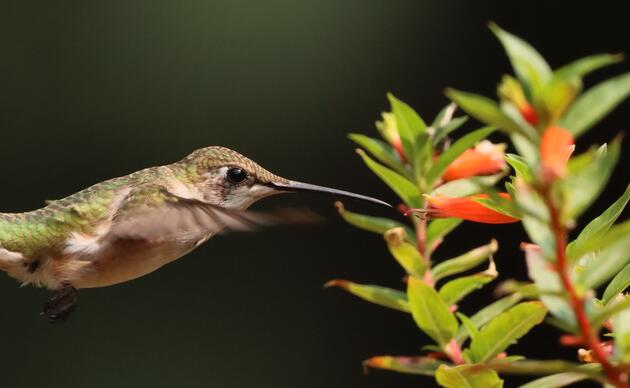 Visit Audubon
It's always a good time to visit the Audubon Center. Trails are open to the public year-round. Visit us daily from dawn until dusk! Donations are appreciated.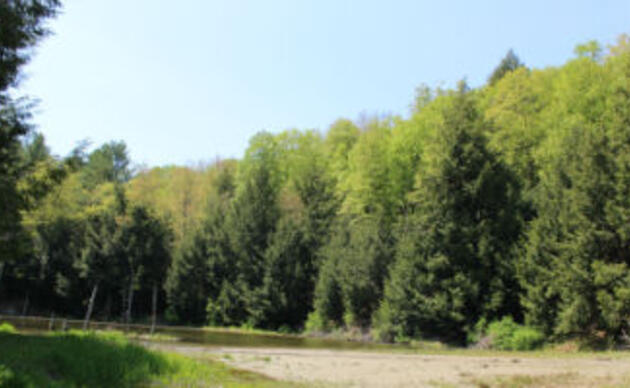 Events
Adults, preschoolers, foresters, photographers, sugarmakers and families will all find opportunities to connect with nature.