Survival by Degrees: 389 Bird Species on the Brink
About Audubon's New Climate Science
Q: What is new about this study?
A: Audubon's scientists combined more than 140 million bird records with world-class climate models and found that two-thirds of North American bird species are vulnerable to extinction. In addition, the data shows impacts at 1 kilometer resolution; in 2014, the resolution was 10 kilometers. Having that fine resolution helps us pinpoint where we need to focus conservation, and helps you see what's happening to the birds in your backyard. We used 70 datasets gathered by everyone from community science volunteers to professional field biologists. A few examples are eBird, U.S. Geological Survey, North American Breeding Bird Survey, Global Biodiversity Information Facility.
Q: The 2014 report said it was half the species, and now it's two-thirds. Does that mean in 5 years inaction has made it worse?
A: The increase in impacted species is a combination of things: Yes, the new climate models predict increased warming at the end of the century; also we used a different assessment method for vulnerability, which could result in different outcomes.
Q: How many bird species were assessed? How many species are in Vermont?
A: Audubon studied the 604 bird species in North America that had enough data to inform the modeling. In Vermont 199 bird species were assessed, 50% of which are considered to be vulnerable across seasons.
Q: Where did your climate data come from?
A: We used models from a report by an international panel of more than 800 climate change experts called the Intergovernmental Panel on Climate Change Fifth Assessment Report. Audubon scientists studied eight climate-related impacts across the lower 48 states:
sea level rise (permanently consumes coastal land),
lake level changes,
urbanization (paves over valuable habitat),
cropland expansion (plows under valuable habitat),
drought,
extreme spring heat (endangers young birds in the nest),
fire weather,
heavy rain (can flood nests and damage habitat),
false spring (unseasonably warm, mid-winter weather patterns kill plants needed by birds and insects)
The models are based on CMIP5 data from the AR5—IPCC 5th assessment. More specifically, Adaptwest's ClimateNA.
Q: What are some of the limitations of the methodology or model utilized in the study?
A: Our model serves as a general guide to where birds can survive, but in order to make good conservation decisions we must examine all of the other factors too. This is particularly important to understand when considering a bird's ability to colonize new areas as the climate changes.
Q: Is this related to the study I saw about losing 3 billion birds?
A: No, that is a study by our colleagues at Cornell Lab of Ornithology about the overall impact of humans on birds, not just the impact of climate change. That study looks at the impact we've had on birds in the past. The two reports taken together — ours on the climate impacts and Cornell's on the human impact we've had on birds is alarming.
More on the Relationship between Birds and Climate
Q: How are birds and climate connected?
A: Birds—like people and all other living things—can live only within certain ranges of temperature, precipitation, and seasonal change. Furthermore, those climate conditions also affect the birds' food supplies and habitat, their predators, and their competitors. So as climate changes, birds may lose the ability to survive in a place altogether, they may lose food supplies or habitat, or they be overwhelmed by predators or competitors
Q: Will some birds go extinct because of global warming? To what extent can birds adapt to a changing climate?
A: Yes. Audubon's science indicates that extinction is a real possibility for some birds. When we see predictions in this report that some birds could lose more than 99 percent of their current range because of global warming, that's cause for extreme concern. Some birds will not be able to adapt to global warming. Birds that live at the top of mountains, for example, will run out of places to go, and the same thing can happen to birds that live in lowland areas too. Other birds will certainly be able to adapt and colonize new areas, and we see that happening already. The importance of Audubon's science is that it predicts which birds are going to struggle to survive.
Q: Will some birds benefit from climate change?
A: Yes, some birds will be able to colonize new areas as the climate changes. Birds like Turkey Vultures and American Crows that do well among human populations may benefit.
Practical Implications of Audubon's Science
Q: Does Audubon have a particular political point of view with regard to climate change solutions?
A: Audubon's work is solutions-driven rather than guided by ideology. We already know what we need to do to reduce global warming, and we already have a lot of the tools and solutions we need to do that. What we need are more people who are committed to making sure those solutions are put into practice. Audubon is in the business of protecting birds and the places they live, and science clearly tells us that global warming is the biggest threat birds face. That's not a political statement; that's a statement about birds. Audubon is a science-based, centrist organization, and when science indicates that global warming threatens the survival of two-thirds of our birds, we have no choice but to act.
Q: Since climate change is a global problem, how can a small state like Vermont make a difference?
A: The bottom line is that by 2050, we must break even in carbon emissions by reducing the amount of carbon we produce and by absorbing what is produced through natural solutions like reforestation or with technology that removes carbon from the air. Because climate change is inherently a global issue, every state and country must participate in solving it, no matter how big or small. Meaningful actions taken in Vermont can serve as a model for larger state that can make more of an impact. In order to hold warming steady at 1.5 C we must act now to reduce the amount of carbon released into the atmosphere.
Q: What places on the ground do we need to protect in order to help birds in Vermont?
A: We know that in addition to addressing the causes of global warming, we also need to adapt our environment to the impacts we're facing now in the form of stronger and more frequent storms and extreme weather events in the Northeast. We need to make places more resilient to the changing climate by protecting and restoring wetlands and forested areas that provide important habitats for birds.
Q: What should government conservation agencies and conservation organizations do with this information?
A: Government conservation agencies and conservation organizations need to incorporate birds' climate sensitivity into management plans for species and ecosystems. And we think that they need to invest in places on the ground that the science shows will be important for birds in the future.
Q: What can individuals do?
A: Reduce your energy consumption and advocate for clean energy policy. If you go to Audubon's Birds and Climate Visualizer at climate.audubon.org and type in your zip code you'll find several ways to take action. Additional measures include planting native trees, shrubs, and flowers to create bird-friendly places at your home, school, and place of work, avoiding the use of pesticides, and reducing personal consumption of single-use plastic and hazardous materials that all too often find their way into natural areas.
About Audubon and Audubon's Work
Q: Why is Audubon getting involved in climate change now?
A: Audubon has been working to protect birds from global warming for many years, but our new study leads us to a powerful conclusion: Global warming is the biggest threat to our birds. That's something everyone who cares about birds needs to understand. We must take action and we can make a difference.
Q. Does Audubon support carbon pricing?
A. Audubon is committed to stopping the worst impacts of climate change by working to meet the universally recognized goal of zero net carbon emissions by 2050. We are encouraged by meaningful ideas brought into the conversation, and support bipartisan discussion around solutions but we aren't ready to comment on any particular bill right now.
Q. What pricing mechanism do you propose/support?
A. Audubon supports a price on carbon that would meaningfully reduce greenhouse gas emissions at the speed and scale needed to help birds and people. The initial price and rate of increase must be set high enough to encourage a rapid transition to clean energy sources and spark innovation.
Q. What do you do with the revenue?
A. There are many ways in which a bill could use the revenue, including by lowering other taxes, investing in innovation or infrastructure, or returning the money to Vermonters in the form of dividends, among others. Audubon supports ideas that use the revenue in a manner that promotes equity and does not offset the positive impacts of a price on carbon. Vermont-specific items could include developing EV infrastructure/purchasing incentives or funding for low and moderate-income weatherization projects.
How you can help, right now
Donate to Audubon
Help secure the future for birds at risk from climate change, habitat loss and other threats. Your support will power our science, education, advocacy and on-the-ground conservation efforts.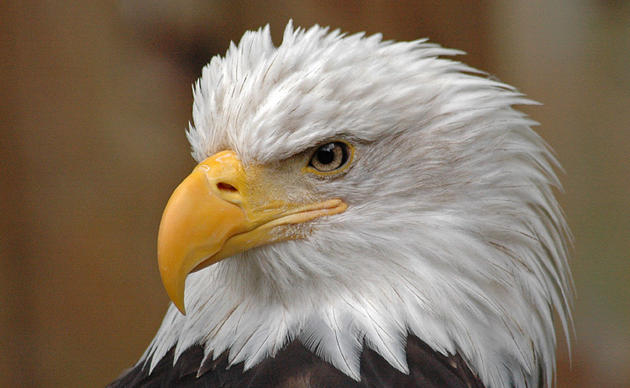 The Joy of Birds
Birds bring us happiness in so many ways. Whether you're just looking for a lift, unable to enjoy the outdoors, or in desperate need of distraction, look no further than this birdy care package.