Native plants for small and urban spaces.
Native plants provide food and shelter for birds and wildlife. To survive, birds need native plants and the insects that have co-evolved with them.
It's easy to envision native plant gardens and wild spaces, but providing for birds in urban spaces can be a more challenging proposition.
The City of Burlington Parks, Recreation & Waterfront (BPR&W), in collaboration with the Department of Public Works and neighbors, piloted new self-watering, recycled plastic planters in 2017 in a collaborative street closure turned park in Burlington's Old North End. With Audubon Vermont as a partner, BPR&W has re-envisioned these planters with a new mix of native plants emphasizing Plants for Birds.
As a mobile demonstration garden with unlimited replicability, there is tremendous potential for distributing these islands of vegetation across the city of Burlington. This year you can find Plants for Birds Urban Planters in Burlington at City Hall Park (near the fountain) and at Waterfront Park (near the Boathouse).
We chose native plants available in local nurseries that provide a variety of food sources for birds and other pollinators throughout the growing season. To find other native plant options, explore Audubon's Native Plant Database.
Native Shrubs:
Serviceberry (Amelanchier canadensis)
Red-twig dogwood (Swida sericea)
Arrowwood (Viburnum dentatum)
Winterberry (Ilex vertcilata)
Black chokeberry (Aronia melanocarpa)
Bearberry (Arctostaphylos uva-ursi)
Native Perennials:
Columbine (Aquilegia canadensis)
Purple coneflower (Echinacea purpurea)
Blue-stem goldenrod (Solidago caesia)
Smooth aster (Aster laevis)
Little bluestem (Schizachryrium scoparium)
Cardinal flower (Lobelia cardinalis)
Perennials for this project were purchased at Full Circle Gardens in Essex, Vermont. Shrubs were purchased at River Walk Farm, a wholesale nursery. Special thanks to Susuan Salatino (and her dog Lola) of Full Circle Gardens in Essex for her guidance in plant selection, and for her thoughtful conversations about the importance of gardening with native plants.
Spread the word about the power of native plants and help grow a better world for birds. https://www.audubon.org/plantsforbirds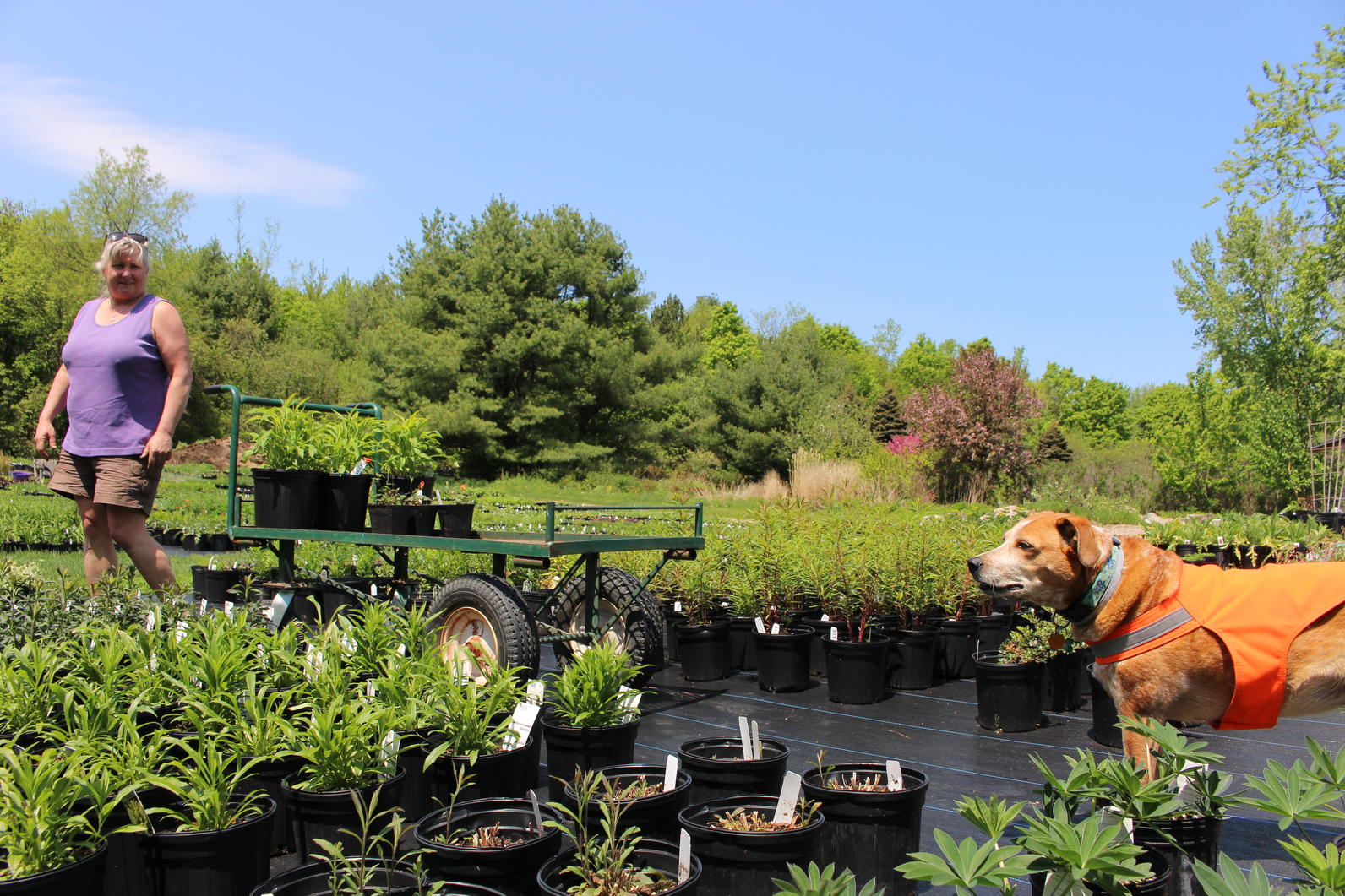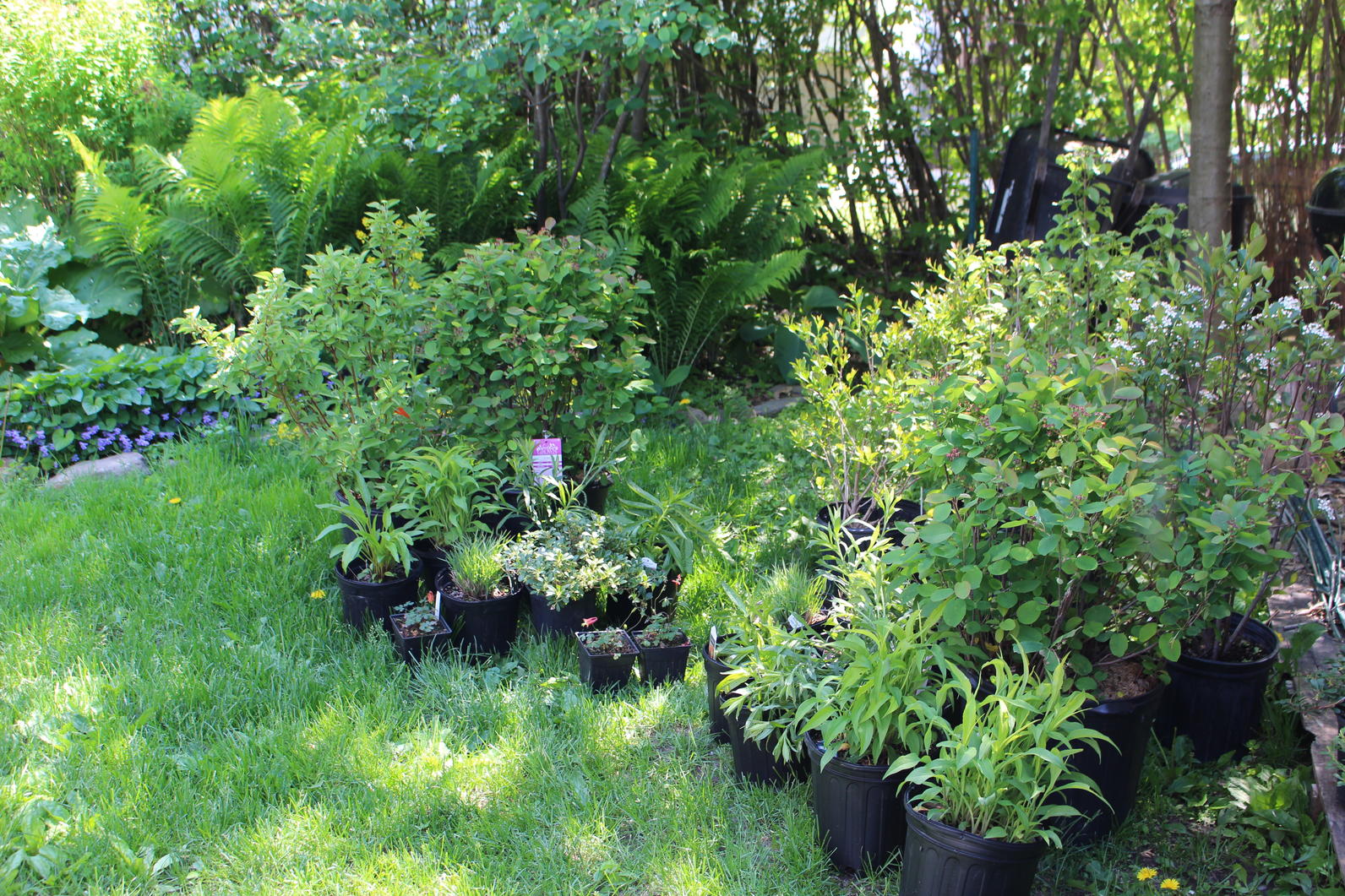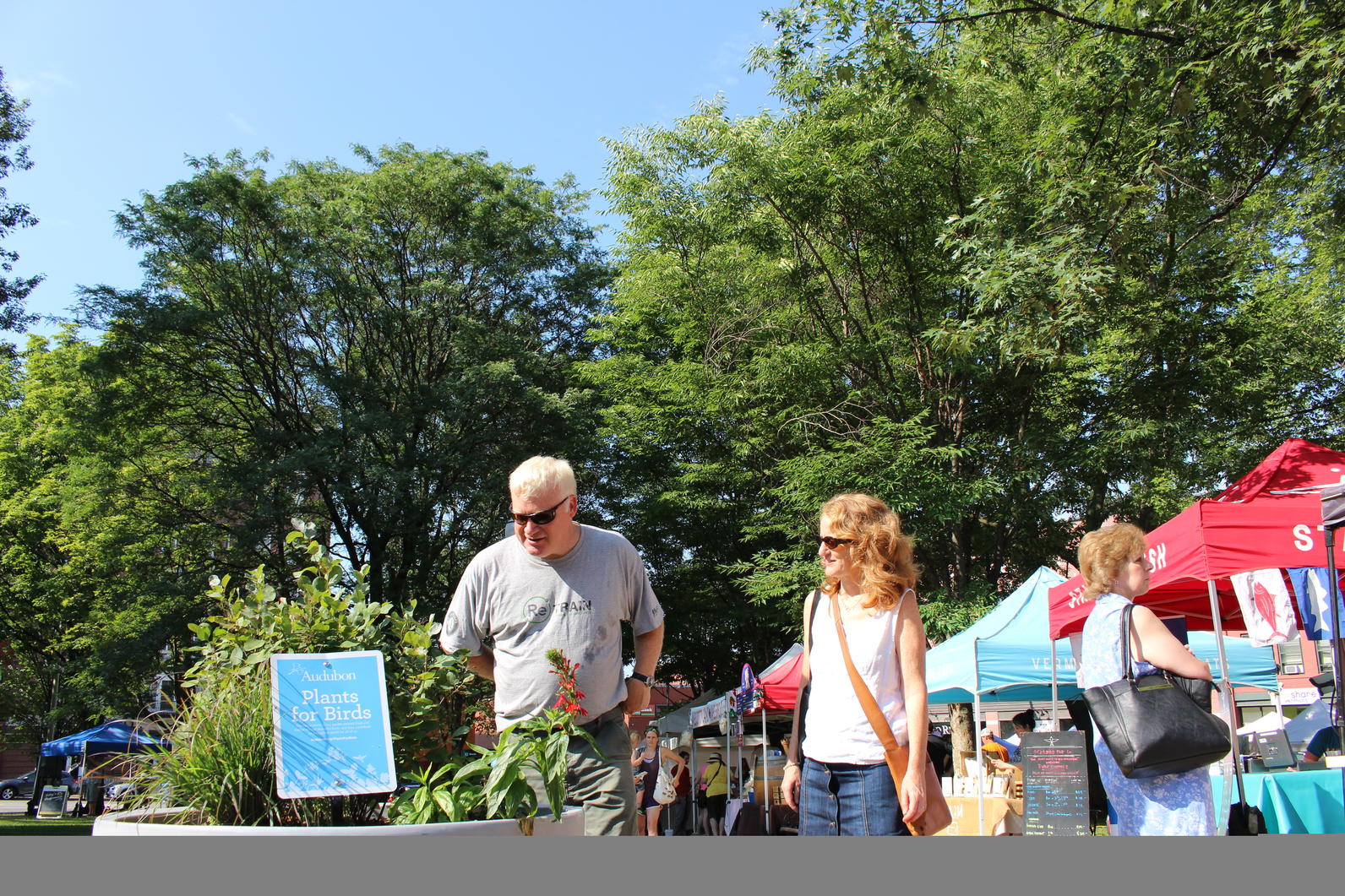 How you can help, right now
Donate to Audubon
Help secure the future for birds at risk from climate change, habitat loss and other threats. Your support will power our science, education, advocacy and on-the-ground conservation efforts.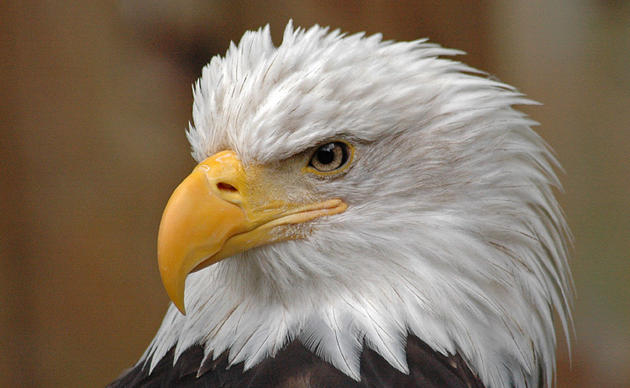 The Joy of Birds
Birds bring us happiness in so many ways. Whether you're just looking for a lift, unable to enjoy the outdoors, or in desperate need of distraction, look no further than this birdy care package.