Meet the Audubon Vermont Staff!!
We are a group of people who are passionate about our work and believe in the power of education and conservation!
Debbie Archer - Teacher/Naturalist
Growing up in a military family, Debbie moved around the country throughout her childhood. But, as a fourth-grader, she made a declaration that she would live in Vermont when she grew up. Many years later she is very happy to be putting down roots here in Vermont and working for Audubon. Debbie joins the education team with a Master of Science in Environmental Science from Indiana University's School of Public and Environmental Affairs. She gained experience in outdoor education working as an educator, naturalist, and camp program manager at environmental education camps in Alaska and California. She now lives in Montpelier where she is excited to see and experience all that Vermont has to offer during each of its seasons.
Gwendolyn Causer - Teacher/Naturalist and Communications Manager
Gwen grew up in Pittsburgh, Pennsylvania and graduated from Oberlin College in Ohio. Gwen was introduced to the Green Mountain Audubon Center in 2002, diving into the wonderful preschool and family programs with her daughter Ella. She deepened her connection to Audubon as a volunteer with Ella, monitoring Eastern Bluebird nest boxes and Eastern Red-Backed Salamander populations. Gwen began teaching with Audubon in 2005 with the Friends of Forest Birds outreach program for 3rd graders, then got hooked on maple sugaring programs, and has been teaching an ever-widening range of topics ever since. Her first love in nature is botany and she monitors populations of rare plants throughout Vermont as part of New England Wildflower Society's Plant Conservation Volunteers. Gwen lives near Lake Champlain in Burlington with her husband, Gary, daughter, Ella, and dog, Mitzi, and enjoys kayaking, swimming, and skating on "wild ice.
Margaret Fowle - Conservation Biologist
Margaret is a conservation biologist with Audubon Vermont's Peregrine Falcon Recovery Program and Champlain Valley Bird Initiative. Prior to coming to Audubon in 2009, Margaret coordinated peregrine and bald eagle recovery efforts in Vermont. Margaret also works with private landowners to promote management activities that enhance grassland and shrubland habitats for priority bird species in the Champlain Valley. Margaret obtained her Master's degree in wildlife biology from the University of Vermont, where she studied the population of double-crested cormorants on Lake Champlain. She lives in Huntington with her husband Breck and two daughters Ada and Frances. They enjoy hiking, skiing, biking, and gardening.
Kim Guertin - Green Mountain Audubon Center Director
Kim has worked for Audubon Vermont since 2000 and before that worked for the local Audubon chapter. Nature-based education is her passion and she became the first National Audubon certified teacher-naturalist in the country. Kim now works as the Director of the Green Mountain Audubon Center in Huntington. She graduated from the University of Vermont with a B.S. in Environmental Studies, with a concentration in Environmental Education. She also attended the School for International Training in Arusha, Tanzania where she studied wildlife, conservation and ecology. Kim lives with her husband and two children in North Duxbury. She enjoys hiking with her dog, skiing out her back door, yoga, and drinking coffee by her woodstove.
Steve Hagenbuch - Conservation Biologist
Steve has worked with Audubon in a variety of roles since 1998. Currently he is a conservation biologist with Audubon Vermont's Forest Bird Initiative. In this position Steve works with private landowners, municipalities, foresters, and land managers to promote management activities that will enhance the habitat value of forestland for priority bird species. In 2009 Steve obtained his master's degree in conservation biology from Antioch University New England. His graduate research investigated the implications of maple sugarbush management for Neotropical migrant songbirds. When not in the woods on business Steve can still be found there - hiking, mountain biking, backcountry skiing, exploring with his kids, or whatever else seems like fun. Steve, his wife Dana, and children Grady & Willa live on an 1850's farm in Waterbury Center, VT.
Emily Kaplita - AmeriCorps Member, Environmental and Outreach Educator
Emily is from Connecticut, but is extremely excited to spend the next year in Vermont at the Green Mountain Audubon Center as an AmeriCorps member. She graduated in May 2016 with a Bachelor's of Science degree in Biology from Dickinson College. This past summer Emily had the pleasure of being a seasonal educator here at the Green Mountain Audubon Center working with the summer day camps and loved it. She cannot wait to learn and teach more here at Audubon. In her free time you will find Emily hiking, spending time with family and friends, baking and cooking more than she can eat, occasionally rock climbs, spending as much time in or near the Huntington River, and enjoys yoga. If Emily could be one animal for the rest of her life she would be a sea otter.
Mark LaBarr - Conservation Program Manager
Mark has been with Audubon for more than 15 years. His work includes coordinating the Vermont Common Tern Recovery Project, the Green Mountain Audubon Center bird banding station and the Audubon Vermont Conservation Internship Program. He has worked on bird projects from Hawaii to Belize studying everything from albatrosses to catbirds. Mark also oversees the stewardship needs at the Green Mountain Audubon Center. Mark has a B.S. in Wildlife Biology from the University of Vermont and a Master's in Education from St. Michael's College. He enjoys spending time with his two children, Owein and Mae, and lives in Huntington.
Steven Lamonde – Graduate Student, Conservation Biologist
Steven is a graduate student from Antioch University New England, where he studies conservation biology. Coming to Audubon Vermont as an intern and research assistant, Steven's work contributes to the scientific understanding and conservation of Golden-winged Warblers in the Champlain Valley. Part of this research focuses on the development of GIS models to locate early-successional habitats across the region. Raised in coastal Massachusetts, Steven developed his naturalist inclinations as a young beachcomber. He has since gravitated towards studying avian ecology and conservation biology. Outside of schoolwork and research, Steven spends most his free time running or birding.
Jamie Montague - Education Manager
Jamie is a native of New Hampshire and has traveled the world looking for a place that resonates as home. In fall 2015, she moved back to New England with her husband and daughter and is thrilled to be living in Vermont and working for Audubon. After studying Environmental Sciences at the University of Rochester and Natural Resource Management at the University Centre of the Westfjords in Iceland, she worked as a naturalist in the Adirondacks and coordinated Citizen Science and Education programs in Washington state. Jamie thrives on the challenge of inspiring others to be stewards of the environment and gets particularly excited about maple syrup and fall colors! In her free time you will find her running, hiking, and biking with family, knitting Icelandic sweaters, and baking her way through old-fashioned cook books.
Jim Shallow - Conservation and Policy Director
He is a resident of Richmond, Vermont. He has worked on conservation issues in Vermont for eighteen years. Prior to taking on the job of Conservation and Policy Director, Jim was the first executive director of Audubon Vermont from 1997 to 2005. Before coming to Audubon he was the Forest Program Director at the Vermont Natural Resources Council. In his current position, Jim is leading Audubon Vermont's Forest Bird Initiative which is working to conserve the forests of Vermont and New England to maintain their role as globally important breeding habitat for neo-tropical migratory birds.
How you can help, right now
Support Audubon Vermont
Help us engage people of all ages in education, conservation and action. Audubon Members receive camp and program discounts as well as Audubon Magazine.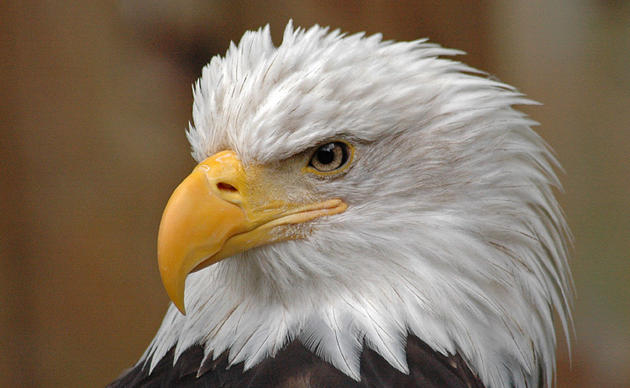 Raise Your Voice
Lawmakers need to hear from you. By signing up for Audubon Vermont's Action Alerts, you will get the latest news on proposals that impact birds -- and have an opportunity to weigh in.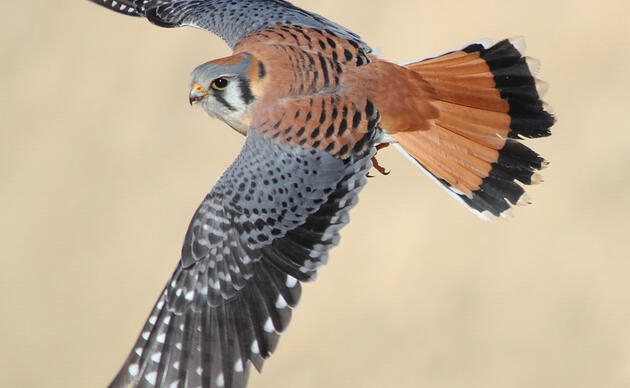 Find Your Bird-Friendly Plants
Join Audubon's Plants for Birds. With our native plants database, you can easily find the best plants for the birds where you live.