Curt Alpeter, Board Chair – Charlotte, VT
Curt is a Partner at Runamok Maple, a diversified maple products company based in Vermont. Curt and his wife moved to Vermont after college and without a job after falling in love with the state on their honeymoon. He has resided in Vermont for 26 years and currently lives with his wife and two children in Charlotte, where he owns a small hobby farm, Staige Hill Farm. Curt is an avid birder and his farm is currently part of Champlain Valley Bird Initiative project run by Audubon Vermont. His farm is also part of a multi-year study on the impacts of habitat on migratory songbirds. In addition to professional interests in technology and digital marketing, his passions lie in land, wildlife and habitat conservation and all things Vermont; from farming to food/cooking to the environment. He is a past Vice President of the Charlotte Land Trust Board of Directors as well as a past board member of the North Country Federal Credit Union. Curt holds a BS in Marketing from Miami University in Oxford, Ohio.
James J. Brady – Montpelier, VT
James is a biologist with the Vermont Agency of Transportation. He works with transportation officials and regulators to ensure transportation projects avoid or minimize impacts to Vermont's natural resources. James takes this one step further and is on the forefront of cutting edge research regarding wildlife interaction with transportation infrastructure. He has presented his work on wildlife and transportation at conferences held in various locations along eastern North America and as an invited guest lecturer at Norwich University and Vermont Technical College.
Formerly, James was a wildlife technician with The Trustees of Reservations in Massachusetts and the US Fish & Wildlife Service in New Jersey. He managed beach-nesting waterbird habitat from Massachusetts (Ipswich, Nantucket, and Martha's Vineyard) to southern New Jersey.
In his free time, you can find James enjoying Vermont with his wife Leslie. They enjoy birding, snowboarding, camping and listening to records together.
Amy Golodetz - Essex Junction, VT
Amy Golodetz grew up in Burlington and now lives in Underhill with her husband and two daughters. Growing up, her family made many visits to Green Mountain Audubon Center for Sunday walks, riverside picnics, maple sugaring and skiing. She was a forest biology major at UVM and worked in research, private consulting forestry, a national forest, non-game fish and wildlife and outdoor education before returning to school for a master's in education at Saint Michael's College. Amy has been teaching and volunteering with kids of all ages for 21 years. Currently, she teaches at Browns River Middle School in Jericho. Her board work prior to Audubon Vermont includes Sterling College Board of Trustees and Bellwether School Board of Directors. Recent interests include water quality monitoring with Chittenden County Stream Team and teaching backcountry skiing at Catamount Trail Association events. If she could migrate annually, it would be between Vermont and northwestern New Mexico.
Natalie Harder - Shelburne, VT
Scott Jaunich - Charlotte, VT
Scott Jaunich is a real estate, land use and environmental lawyer at Downs Rachlin Martin, PLLC, where he chairs the Real Estate practice group. He received his undergraduate degree from Middlebury College completing an honors thesis on Mallard Duck population dynamics and range expansion in northern New England. Scott then received his J.D. and M.S.L. (Environmental Law) degrees from Vermont Law School before starting his practice in California. While in law school, Scott was selected as a Carthage Scholar at the Political Economy Research Center in Bozeman, Montana, where he researched and published a law review article on the public trust doctrine and water and property rights.
In 2001 he returned to Vermont, moving to Charlotte with his wife and three children. Scott is an avid outdoorsman whose travels have included Newfoundland and Labrador, southern Africa, the Galapagos, Europe, Alaska, Mexico, southern Chile and Panama. He has previously served on several other boards including California Fly Fishers Unlimited, the Lund Family Center, and Mobius.
Kevin Mack– East Burke, VT
Kevin Mack is the General Manager at Burke Mountain Resort in East Burke. Kevin moved to Vermont in 2011 after spending a decade in Washington DC working for conservation on public and private lands as a consultant and with such groups as Nevada Wilderness Project, Potomac Conservancy and The Wilderness Society. Prior to DC, Kevin lived in Reno, Nevada where he helped secure permanent protection for millions of acres of wilderness and was a coordinator, co-author and editor of the Atlas of the Breeding Birds of Nevada.
Moving to Vermont allowed Kevin to work with Northern Forest Canoe Trail for several years, building partnerships that highlight the benefits of human powered recreational trails to local economies. Kevin lives in West Burke with his wife Ann (two kids off to college) and enjoys birding, traveling, gardening and walking the quiet roads around his home. Kevin is originally from New York City.
Zachary Minot – Huntington, VT
Zach Minot grew up along the east coast, living in Florida, Maine, New Jersey, Connecticut, and New York before finally arriving in Vermont for good in 2010. Currently, he is a culinary consultant and a partner at the culinary website CookingDistrict.com. Zach graduated from The New England Culinary Institute with an Associate's Degree in Culinary Arts and from The University of Vermont with a Bachelor's Degree in Film and Television, a Bachelor's Degree in Political Science, and a minor in Japanese. Zach has cooked for numerous high-end restaurants including New York City's Gramercy Tavern, and locally at The Kitchen Table Bistro and the Inn at Shelburne Farms. He has worked on the set of acclaimed Food Network's Good Eats with Alton Brown and has been hands-on with culinary media since 2005.

When not living and working in his culinary world, Zach has a passion for many things that connect him to Vermont and nature. He's always had a strong passion for the outdoors and commitment to conservation. With a rich birding history in his family, he became interested in Audubon Vermont after moving next door to GMAC and becoming aware of the great variety of birds right in his backyard. Zach enjoys photography, fixing old cars, working on his land and cutting firewood. And of course, there's lots of cooking for friends and family.
William Post – Shelburne, VT
William G. Post, Jr. was until January of this year, a member of the Burlington law firm of Gravel and Shea. He received his B.A. degree from Colby College and his J.D. degree from New York University School of Law. Bill is the author of How You Can Benefit From the New Tax Laws published by Little, Brown & Company in November 1981. Bill has practiced exclusively in the areas of estate planning and administration for 42 years, 40 of which have been in Vermont. He has lectured extensively on all aspects of estate planning and estate administration throughout Vermont and New England. Bill is a member of the American College of Trusts and Estates Counsel, and is former Vermont State Chair of that Counsel. Bill has served on numerous boards over the years, most notably the Vermont Counsel on the Arts, the Vermont Mozart Festival (President, 1986) Champlain College (Chair, 2003-2005), and Burlington City Arts. Bill was also a Burlington Airport Commissioner for a number of years in the 1990s, and was a member of the Planning Committee for the Vermont Tax Seminar for many years. Bill retired from the active practice of law at the end of 2013. He is an avid bird watcher, and looks forward to spending more time in that pursuit.
Mariah Riggs - Huntington VT
Mariah Moulton Riggs was born and raised in Huntington, Vermont. She attended Emerson College in Boston and received a B.A. double major in Film and Audio Production. Mariah worked in Boston, Massachusetts and Austin, Texas before moving back to Vermont in 2011 and becoming the Director of The Main Street Performing Arts Center on Burlington's waterfront.
Mariah is a founding member of the Vermont Event Professionals organization and actively serves on its steering committee. She also is a guest host on Channel 17 for the Live at 5:25 Series, where she interviews local non-profits and gives them a platform to get their message out to the public.
Mariah has been curating and running a free weekly classic film series at the Main Street Landing Film House on Tuesdays nights for five years. She works with Arts Alive and SEABA to curate the galleries attached to the Main Street Landing Performing Arts Center. In her job she also gets to work with most of the creative theatrical groups in the area which call the Main Street Landing Performing Arts Center home. She hosts, sponsors and works with the Burlington Film Society, the Green Mountain Gore Society, and The Vermont International Film Festival to further the advancement of American Independent and World Cinema, as well as the theatrical arts in the Burlington area.
Mariah enjoys being outside with her husband and two children to go hiking, skiing at Mad River Glen where she grew up, and swimming in all of the wonderful spots around Huntington.
Rebecca Sameroff – Montpelier, VT
Originally from the Midwest, Rebecca moved to Vermont in 2013 in pursuit of a work life balance that's not available other places. Rebecca is passionate about public service and the outdoors; living in Montpelier has allowed her to simultaneously pursue each of these far more deeply than she has been able to elsewhere. Rebecca works for the State of Vermont as the Tax Department's chief fiscal analyst, providing guidance to senior officials on tax and budget policy. Outside the office, Rebecca is an enthusiastic hiker, biker, and paddler – a long-time appreciator of natural beauty and quiet adventure. Her birding skills are steadily improving with every passing "Birdathon" fundraiser for Audubon Vermont.
John Schweizer - Greenboro, VT
Cindy Senning, Secretary – Duxbury, VT
Cindy moved to Vermont in 1971. For 43 years she has lived in the same house on the eastern slopes of Camel's Hump in Duxbury where she and her husband raised two children. She considers herself very lucky that they both now live in Duxbury and have given her three beautiful granddaughters.
Cindy's professional life spanned thirty years in community health and public education. She earned her BSN at Cornell-NY Hospital School of Nursing and has worked at MCHV, Chittenden County Visiting Nurses, Waterbury Public Health Association and Central Vermont Home Health and Hospice where she served as Clinical Director of Home Care Programs for six years. While earning her Masters and Doctorate in Education from UVM Cindy worked in Vermont's public school system – first as the school nurse and health educator at Harwood Union High School and then as principal at Duxbury Elementary school. She was a Program Director for the Foundation for Excellent Schools.
In 1999 Cindy joined her brother and sister-in-law writing, consulting and managing The Emily Post Institute in Burlington. She has continued as a consultant after officially retiring in 2014.
Cindy believes that it is important to contribute to community life in any way possible so has served on the local school board, the Hunger Mt. Child Care Board, Food Works, Inc. Board of Directors, Church World Service National Board, and has been an active member of the Waterbury Congregational Church for many years. It is with pleasure and enthusiasm that she is now on the Audubon Vermont Board of Directors. Cindy is an avid birder, lives with birds, bears, and deer as neighbors, and enjoys travel, hiking and long distance biking with her husband.
Eric Sorkin - Cambridge, VT
Timothy Stotz - Underhill, VT
Tim is passionate about preserving the wild places we have in Vermont. "Our state is special because we care about the wild places here. Habitat preservation and wildlife protection need to be top priorities. Human encroachment on wildlife threatens our state and I desire a balance in preserving our wildlife. Audubon Vermont is taking a leading role in protecting the most vulnerable wildlife we have. That work is what inspired me to join the board."
Tim is a former board member of the Poker Hill School, where he was involved with facilitating the school's acquisition of the school building, additional land, and driving the capital campaign so the school grew a quasi-endowment. The school is now well funded and sustainable long term. Tim has the same desire for Audubon Vermont. "We need our biologists and staff to be able to execute on our mission of habitat protection for a very long time."
Tim is an Executive Director at Morgan Stanley.
Tim has lived in Vermont since 1995. He lives on a dirt road in Underhill with his wife, 2 daughters, 6 chickens, 2 horses, a dog, and a small bunny. He enjoys hiking, skiing, boating, and playing outside. He and his family are beginner birders.
How you can help, right now
Raise Your Voice
Lawmakers need to hear from you. By signing up for Audubon Vermont's Action Alerts, you will get the latest news on proposals that impact birds -- and have an opportunity to weigh in.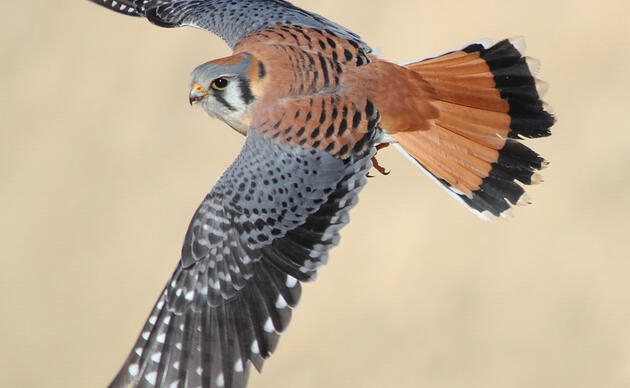 Find Your Bird-Friendly Plants
Join Audubon's Plants for Birds. With our native plants database, you can easily find the best plants for the birds where you live.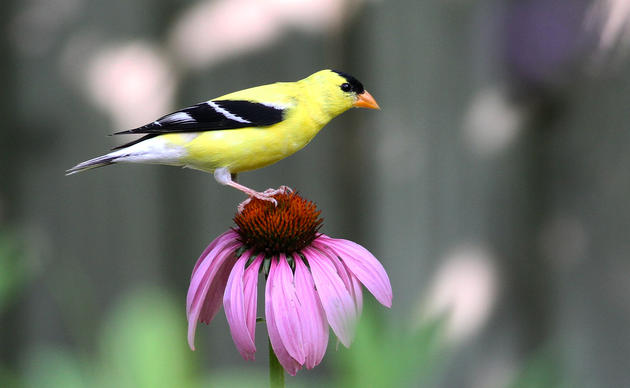 Events
Adults, preschoolers, foresters, photographers, sugarmakers and families will all find opportunities to connect with nature.