Debbie Archer
Summer Camp Manager
After spending 3 years teaching outdoor education on the west coast in Alaska and Southern California, Debbie made a happy return to the east coast, joining the education team at the Green Mountain Audubon Center in 2015. With a M.S. in Environmental Science and experience as an educator, naturalist, and camp program manager, she has a passion for getting kids outside into nature and won't flinch at the opportunity to howl like a coyote or sing a song about a polar bear. She knows the importance of having the opportunity to have hands-on learning experiences where everything from the development of social skills to math thinking can occur. This is Debbie's 4th summer of Audubon Camp. If Debbie were an animal, she would be a Musk Ox because they are the unicorns of the north.
Emily Kaplita
Assistant Camp Manager
Emily is from Connecticut, but has been in Vermont for the past year at Audubon Vermont as an AmeriCorps member. She graduated in May 2016 with a Bachelor's of Science degree in Biology from Dickinson College. This will be Emily's third summer with Audubon Vermont summer camp, and she cannot wait to explore the wilderness, build fairy homes and spend lots of time out in the sun again. Emily loves to learn from nature and understands the importance on hands-on learning. If Emily could be one animal for the rest of her life she would be a sea otter.
Rae Bronenkant
AmeriCorps Member: Environmental and Outreach Educator
Rae grew up in Massachusetts, spending her childhood outside exploring outdoors, which fostered a deep love of the natural world. Rae is a recent graduate from the University of Vermont, with a degree in Environmental Studies. Rae fell in love with teaching at the Marine Science Center in Washington, teaching her very first program about one of her favorite topics, the ocean. Sharing her passion with those students ignited a passion for teaching and environmental education. From that moment forward Rae knew that teaching was the path for her. Rae is excited to be serving in an outdoor classroom environment and teaching nature-based education full time. Rae decided to become an AmeriCorps Member because she wanted to be a part of a group of dedicated, intelligent people and to make a difference in Vermont for an organization which she loves. Rae enjoys playing in the outdoors any chance she can, all year round: skiing all winter and hiking and biking all other seasons. She loves spending time with her best buddy, her 13 year old Labrador.
Sam Blair
UVM Conservation Education Fellow
Sam is a student at UVM and Audubon Vermont's first Conservation Education Fellow. He grew up in the Berkshires of Western Massachusetts, where he learned to pay attention to nature from an early age via mud pies and milkweed fluff. He was also a big fan of trucks, but the nature thing pulled through in the end. At UVM he has consumed an educational smorgasbord, from the history of oral epics to the science of geology and geography. He's still figuring out how to tie it all together. He is a leader in the UVM Outing Club and a member of Slade Ecological Cooperative, a student-run housing, food, and arts cooperative. He loves the great outdoors, growing and cooking food, playing music, and reading.
Caroline Sullivan
AmeriCorps Member: Burlington Outreach Educator
Caroline grew up on the coast of Massachusetts, where she spent her time exploring the natural world and all things wild. She first came to Audubon Vermont as an intern last year, and now is an Americorps member for the summer. She just graduated from the University of Vermont with a B.A in Environmental Studies and is back at Audubon pursuing her interests. Caroline is very passionate about wildlife, conservation and communities, and plans to travel the country expanding on her work after the summer. In her free time, she enjoys being outdoors, swimming, hanging with friends, and discovering new places.
Amanda Duffy
Summer Educator
Amanda is from Connecticut and has spent the last two years in Vermont at the University of Vermont. Amanda will graduate with a Bachelor's of Science degree in Environmental Studies and a minor in Public Communication in 2020. Within her Environmental Studies major, Amanda focuses her curriculum on Environmental Education. Amanda grew up going to summer camp in the White Mountains of New Hampshire and is so excited to share her love of camp, the outdoors, and nature with the kids this summer. She is especially excited to build fairy homes and see what fun we can have near the stream! If Amanda could be one animal for the rest of her life, she would be a baby goat.
Mady Corkum
Summer Educator
Mady is a native of Essex, Vermont and a junior Wildlife Biology major at UVM. Growing up backpacking with her family, building fairy houses with her brother, and attending the VINS summer camps, she is excited to get back into the exploration that nature camp brings. Mady loves all things birds and is especially excited for flying around the woods and practicing her nest-building skills! Mady loves spending time with her Border Collie, Tucker, and reading. If Mady could be an animal for the rest of her life, she would be a Barred Owl.
Liv Stafford
Summer Educator
Liv is originally from Cleveland, Ohio and is currently living in Burlington where she attends the University of Vermont. She is a rising senior majoring environmental studies with a focus in food, justice, and education. This is Liv's first summer at Audubon Vermont, and she is thrilled to be a seasonal educator for the summer camp programs. She was introduced to birding this past school year through a service learning course where she mentored children and has been interested ever since. This newfound interest paired with her past experiences of working with children at sail camp, a kayak and paddle board rental shop, and a bait shop will be extremely beneficial to facilitating our programs. Liv enjoys spending her time outdoors, snowboarding, swimming, listening to live music, and spending time with her friends and family.
John Benner
Nature Education Intern
John grew up in Massachusetts and is currently a junior at UVM where he studies Wildlife Biology and Natural Resources. As a kid, John participated in many Audubon camps and he has finally returned, but this time as a summer intern! John loves to spend his time running, playing guitar and going on birding expeditions. Some of John's talents include knowing how to start a campfire using a hand drill, and being able to identify every tree species in Vermont. After John is done with college, he plans to hike the Appalachian Trail and travel around the world. Although John's spirit animal is a meerkat, if he could be one animal for the rest of his life, he would be an American Kestrel.
How you can help, right now
Raise Your Voice
Lawmakers need to hear from you. By signing up for Audubon Vermont's Action Alerts, you will get the latest news on proposals that impact birds -- and have an opportunity to weigh in.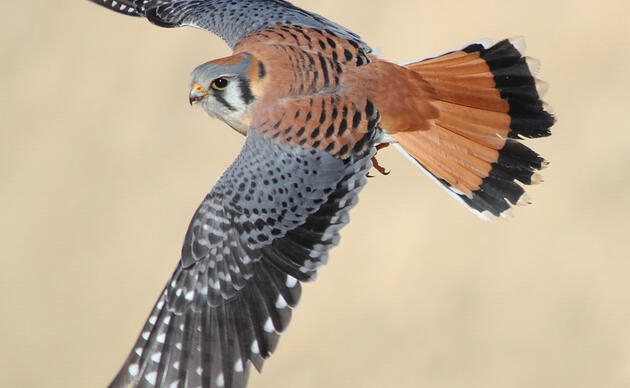 Find Your Bird-Friendly Plants
Join Audubon's Plants for Birds. With our native plants database, you can easily find the best plants for the birds where you live.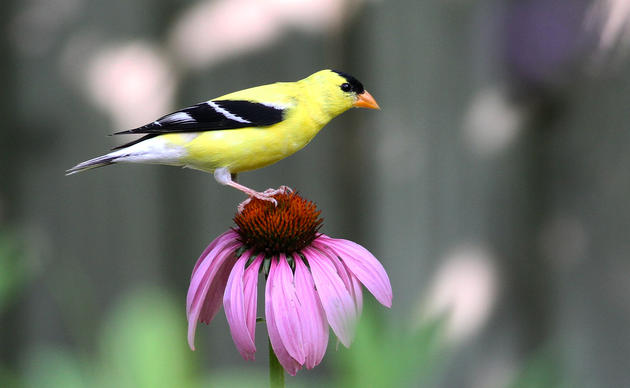 Events
Adults, preschoolers, foresters, photographers, sugarmakers and families will all find opportunities to connect with nature.