Jamie Montague
Camp Director
Jamie is a native of New Hampshire and has traveled the world looking for a place that resonates as home. In the fall 2015, she moved back to New England with her husband and daughter and is thrilled to be living in Vermont and working for Audubon. Her ideal day is spent exploring and learning with children in nature. Jamie thrives on the challenge of inspiring others to be stewards of the environment and gets particularly excited about maple syrup and fall colors! In her free time you will find her running, hiking, and biking with family, knitting Icelandic sweaters, and baking her way through old-fashioned cook books.
Debbie Archer
Preschool Nature Camp Manager
After spending 3 years teaching outdoor education on the west coast in Alaska and Southern California, Debbie made a happy return to the east coast, joining the education team at the Green Mountain Audubon Center in 2015. With a M.S. in Environmental Science and experience as an educator, naturalist, and camp program manager, she has a passion for getting kids outside into nature and won't flinch at the opportunity to howl like a coyote or sing a song about a hippopotamus. She knows the importance of having the opportunity to have hands-on learning experiences where everything from the development of social skills to math thinking can occur. This is Debbie's 3rd summer of Audubon Camp. If Debbie were an animal, she would be a Musk Ox because they are the unicorns of the north.
Emily Kaplita
Americorps Member, Environmental and Outreach Educator
Emily is from Connecticut, but has been in Vermont for the past year at Audubon Vermont as an AmeriCorps member. She graduated in May 2016 with a Bachelor's of Science degree in Biology from Dickinson College. This will be Emily's second summer with Audubon Vermont summer camp, and she cannot wait to explore the wilderness, build fairy homes and spend lots of time out in the sun again. Emily loves to learn from nature and understands the importance on hands-on learning. If Emily could be one animal for the rest of her life she would be a sea otter.
Emilie Ferguson
Seasonal Educator
Emilie is originally from northern New Jersey and is currently a senior at University of Vermont. She is majoring in Elementary Education, minoring in Special Education, and is particularly interested in experiential, nature-based learning. As a future teacher, she recognizes the importance of helping children to foster a love and curiousity about the natural world. She believes that when children interact with, and feel personally connected to the world around them, they begin to cultivate a desire to protect it. Emilie is excited to bring her passion for education and love of nature to Audubon Vermont this summer. While she loves the adventures Vermont offers year-round, she finds summertime in the state especially remarkable. In her free time, Emilie loves to swim, hike, paint, sing, laugh, play the ukulele, and explore new places.
Lily Hammerling
Seasonal Educator
After graduating from the University of Vermont with a bachelors of science degree in community development, Lily is excited for the camp season to begin! Originally from Minnesota, Lily loves the outdoors and has spent many of her summers camping. Lily has experience with conservation work, and spent a summer leading a Youth Conservation Crew in Northern Vermont. She has also spent a summer near the Arctic Circle and was lucky enough to witness the caribou migration in person! She believes that nature holds a magic that you can only find outdoors, and wants to share this magic with everyone she meets. Lily is excited to be working as a camp educator, loves the curiosity of children, and can't wait to both teach and learn from young minds.
Sammy Kepes
Seasonal Educator
I am currently a Junior at the University of Vermont studying environmental studies. My interests in environmental studies focus in education, ecology, and agriculture. I live in Addison Vermont, with my parents, brother, cat, and two dogs. In my free time I love to run, hike, bike, and spend time with my family and friends. I am looking forward to my summer working with Audubon Vermont!
Kitt Langdell
Seasonal Educator
I am a ninth-generation Vermonter from a long line of farmers. I grew up in a small rural town, homesteading, fishing and exploring the surrounding woods. Wilderness survival and knowledge of the relationships between local wildlife were some of my earliest hobbies, starting around age four or earlier. Though I did not make it out of New England growing up, I have spent the past few years exploring the country and some of Mexico. Now I have returned to my homeland, to impart the same love and knowledge of Vermont wildlife which has been so integral and formative to my person.
How you can help, right now
Support Audubon Vermont
Help us engage people of all ages in education, conservation and action. Audubon Members receive camp and program discounts as well as Audubon Magazine.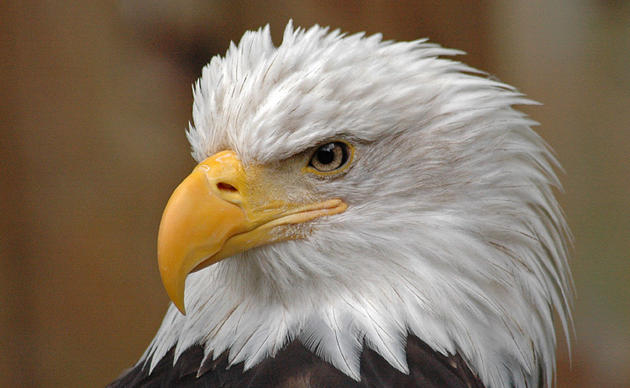 Raise Your Voice
Lawmakers need to hear from you. By signing up for Audubon Vermont's Action Alerts, you will get the latest news on proposals that impact birds -- and have an opportunity to weigh in.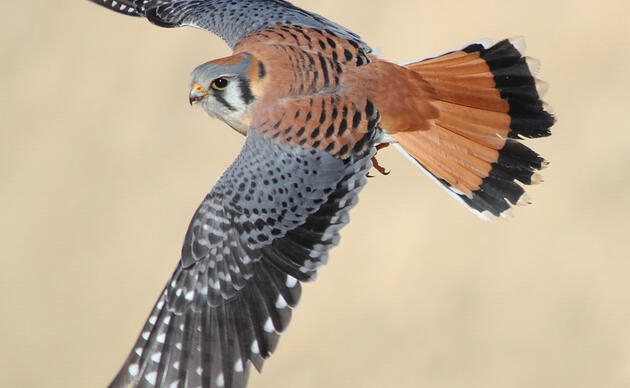 Find Your Bird-Friendly Plants
Join Audubon's Plants for Birds. With our native plants database, you can easily find the best plants for the birds where you live.