Today was the first cold week that we had Forest Pre-school. Our day started in the barn with a wonderful fire heating us in the fireplace. We knew it would be a little tough to adjust to the winter weather, so we layered up and prepared ourselves to brave the cold.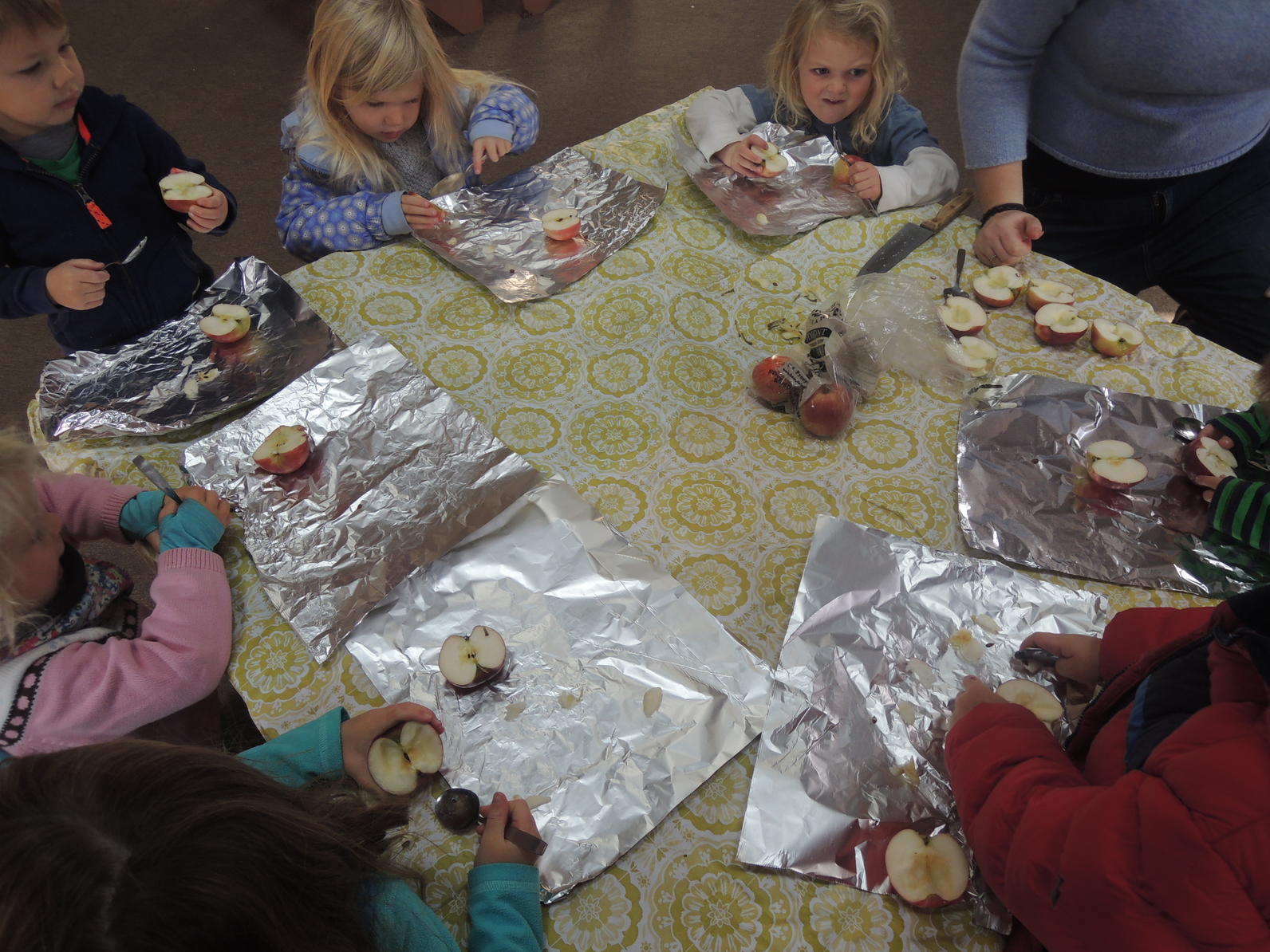 After getting all bundled up to stay warm outside at Forest Camp, we jumped and hopped around like frogs, bunnies and all other sorts of animals, and played running games to stay warm. Since it was so chilly, Emily made us a fire to sit around to stay warm. Before we went outside, we had sliced up enough apples for all of us to eat, put sugar on them and wrapped them in tin foil so that we could roast them outside. We put them in the fire for a few minutes until they were nice and warm, and ready for us to eat!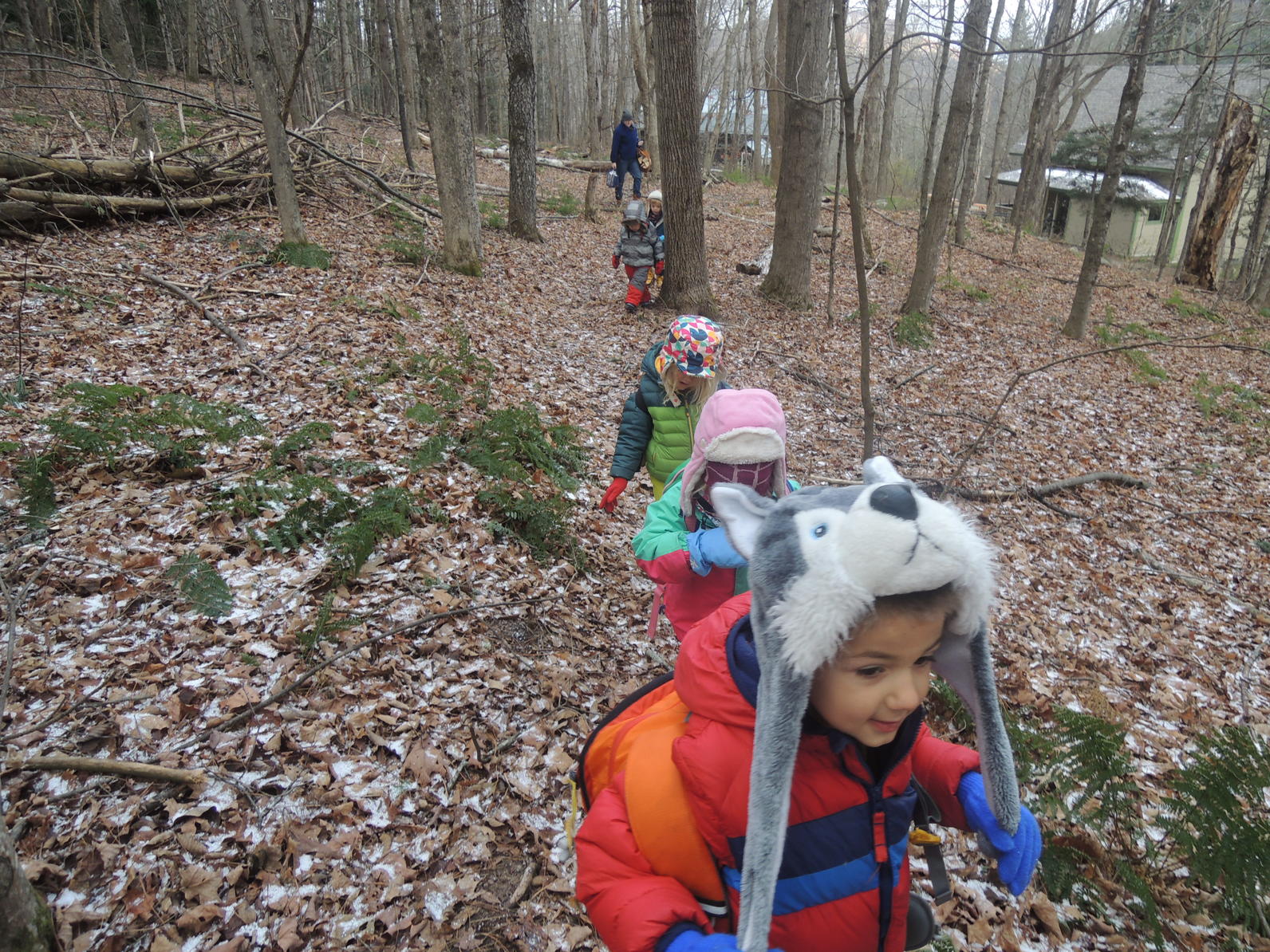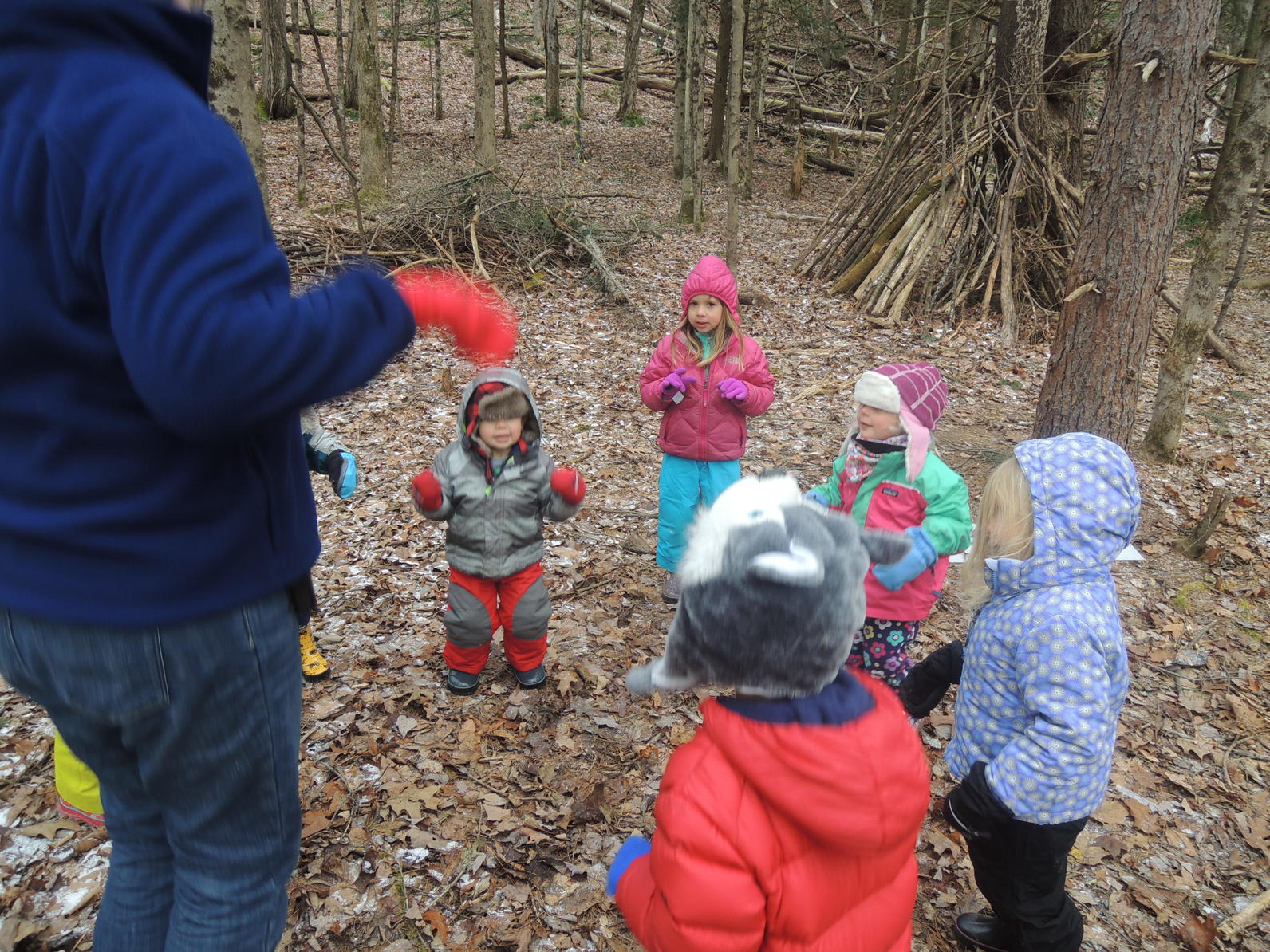 Before we went inside, we gathered all sorts of natural materials--sticks, pine needles, and leaves--to use to decorate our self portraits that we have been working on for weeks. After collecting, we ventured back to the barn to enjoy the yummy roasted apples while Debbie read us The Lorax, a fan favorite.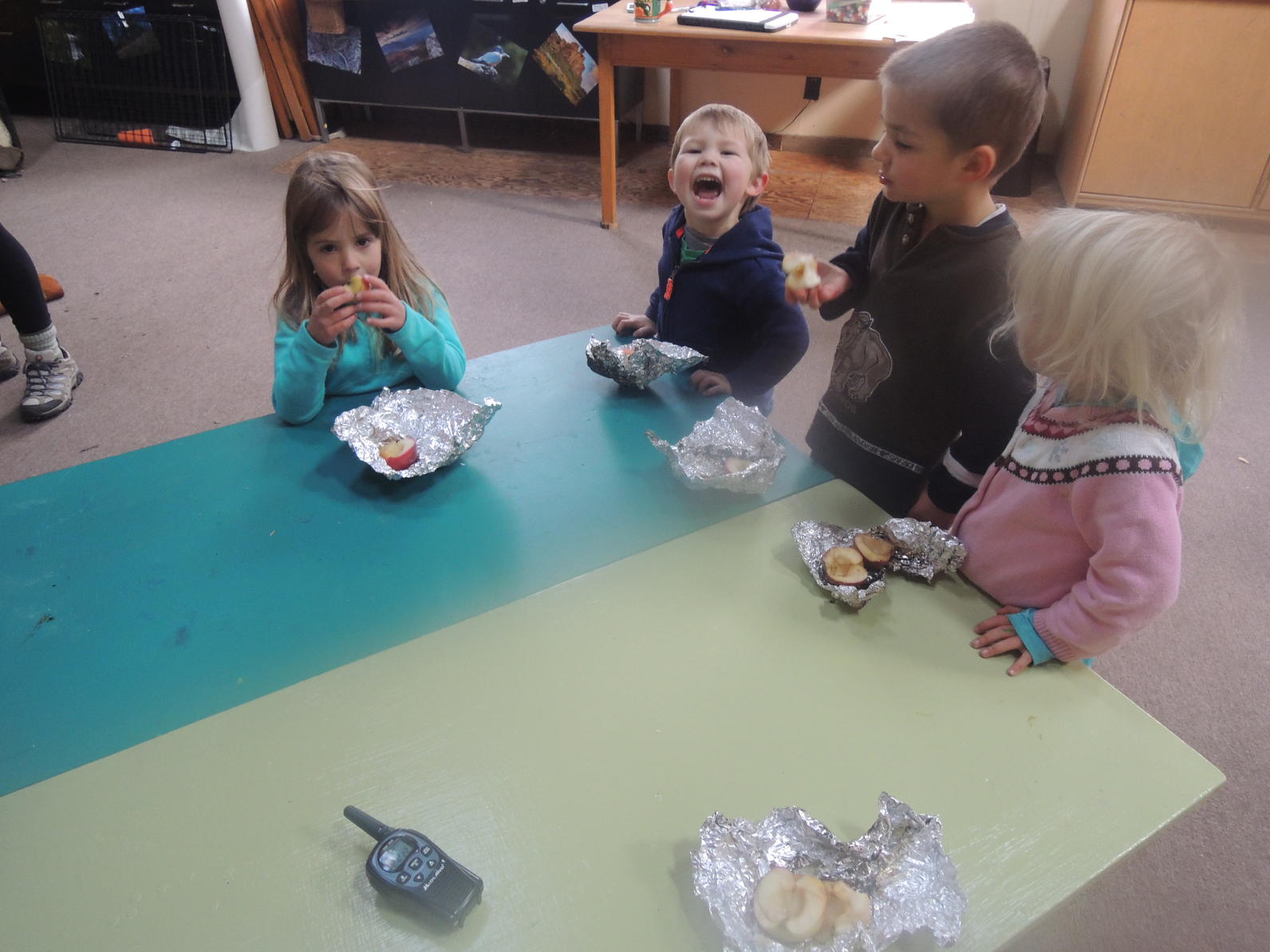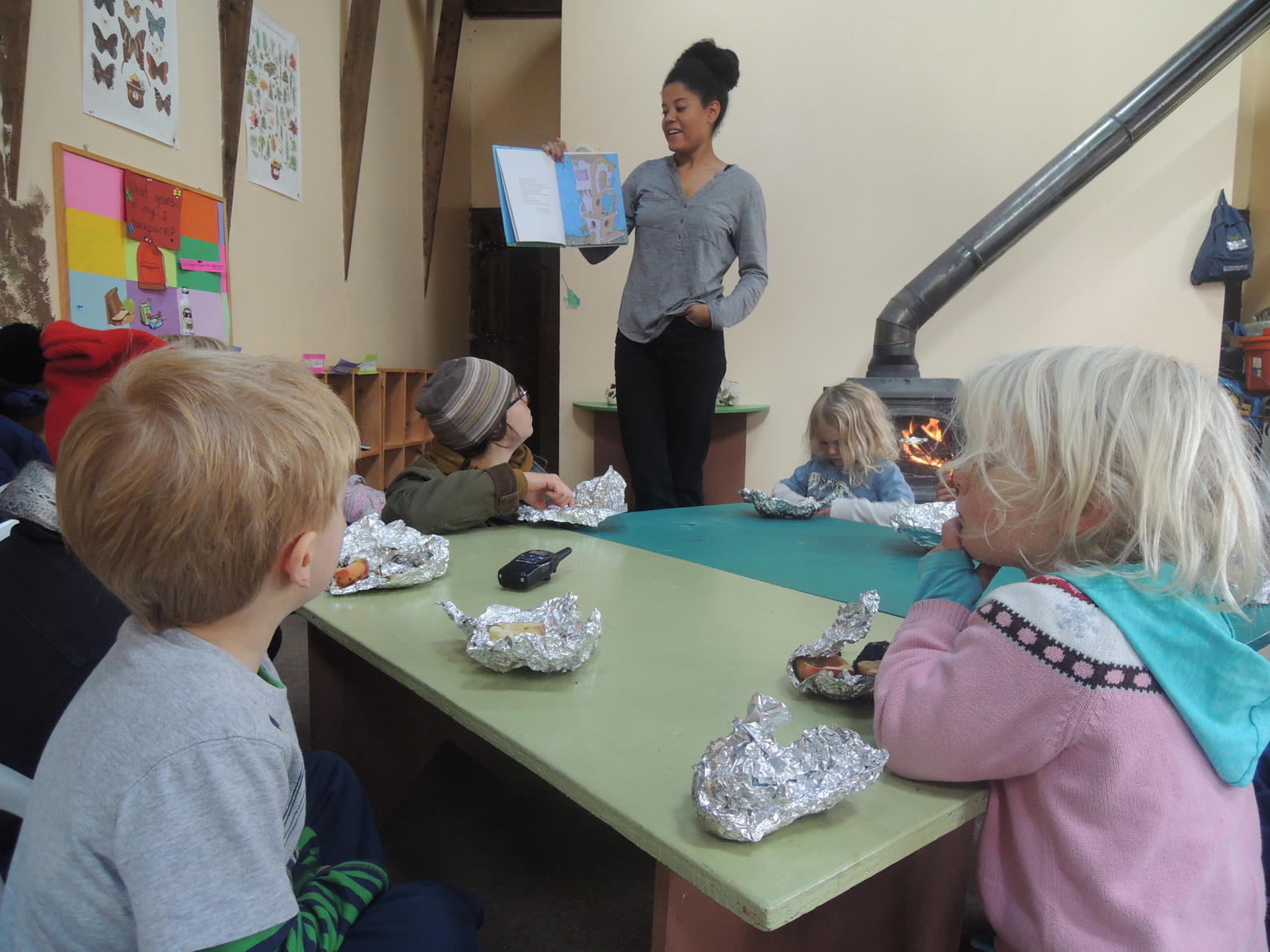 After that, we ate lunch inside and enjoyed the warmth of the barn. We decorated our self portraits with the natural materials, making funny faces and bodies and borders with them. Before we knew it, it was time to go home to our friends and families. It was a fun-filled, successful first cold day!