Friday may have been rainy, but that didn't stop our forest campers from spending the entire day outdoors. Our morning meeting leader planned a jam-packed day for us, filled with hiking, playing, adventuring, and making the most of a day in the rain. Rain or shine we are outside playing in the woods and enjoying all the nature has to give to us.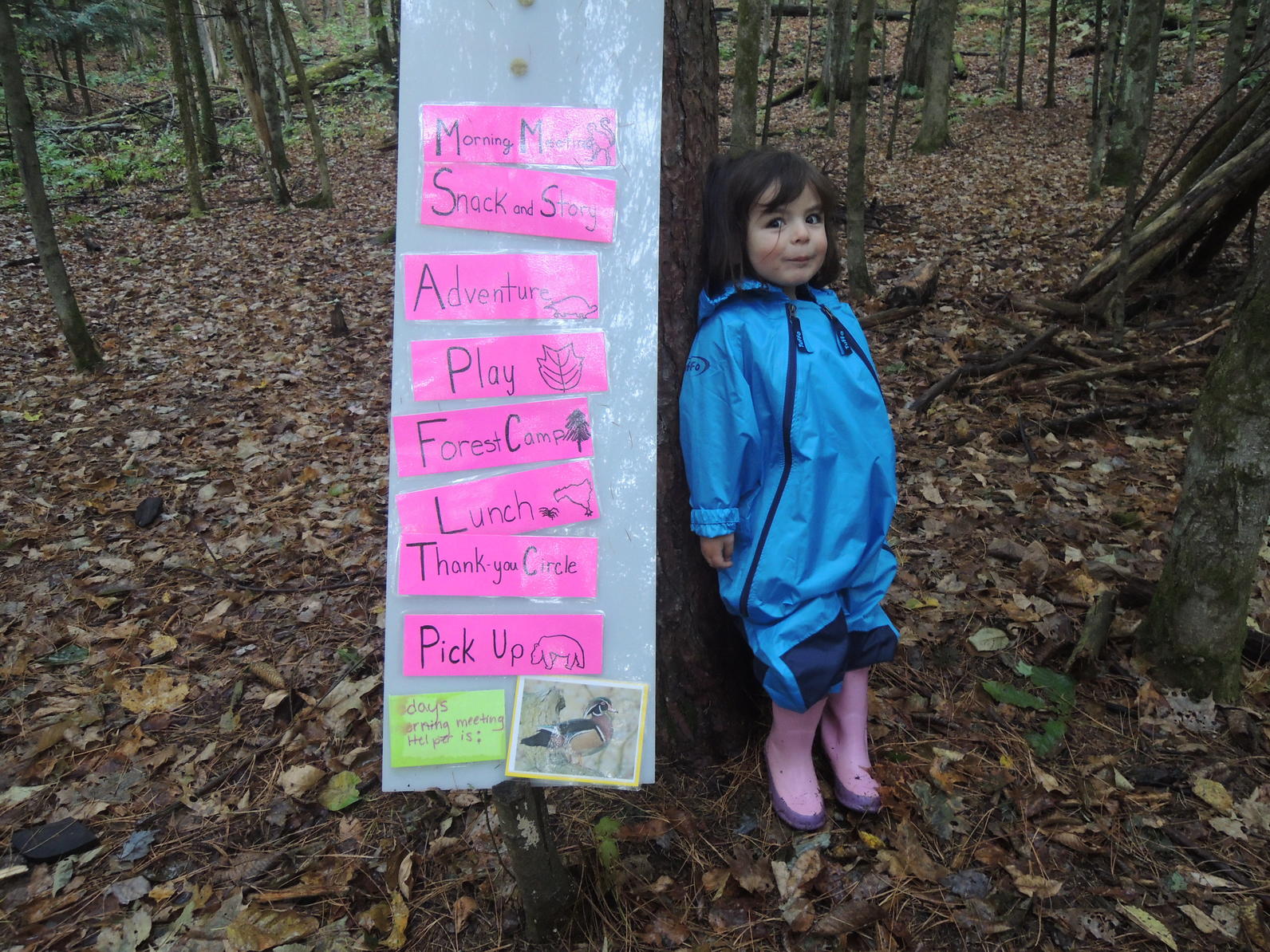 After we figured out what our plan was, we enjoyed our snacks down at forest camp while Emily kindly read us two books- Where the Wild Things Are and Forest Bedroom, that were brought to us by a fellow forest preschooler. We talked about being wild and where some wild things may be at Audubon. We then talked about bedrooms and homes and where out in nature critters may make a home for themselves and their families.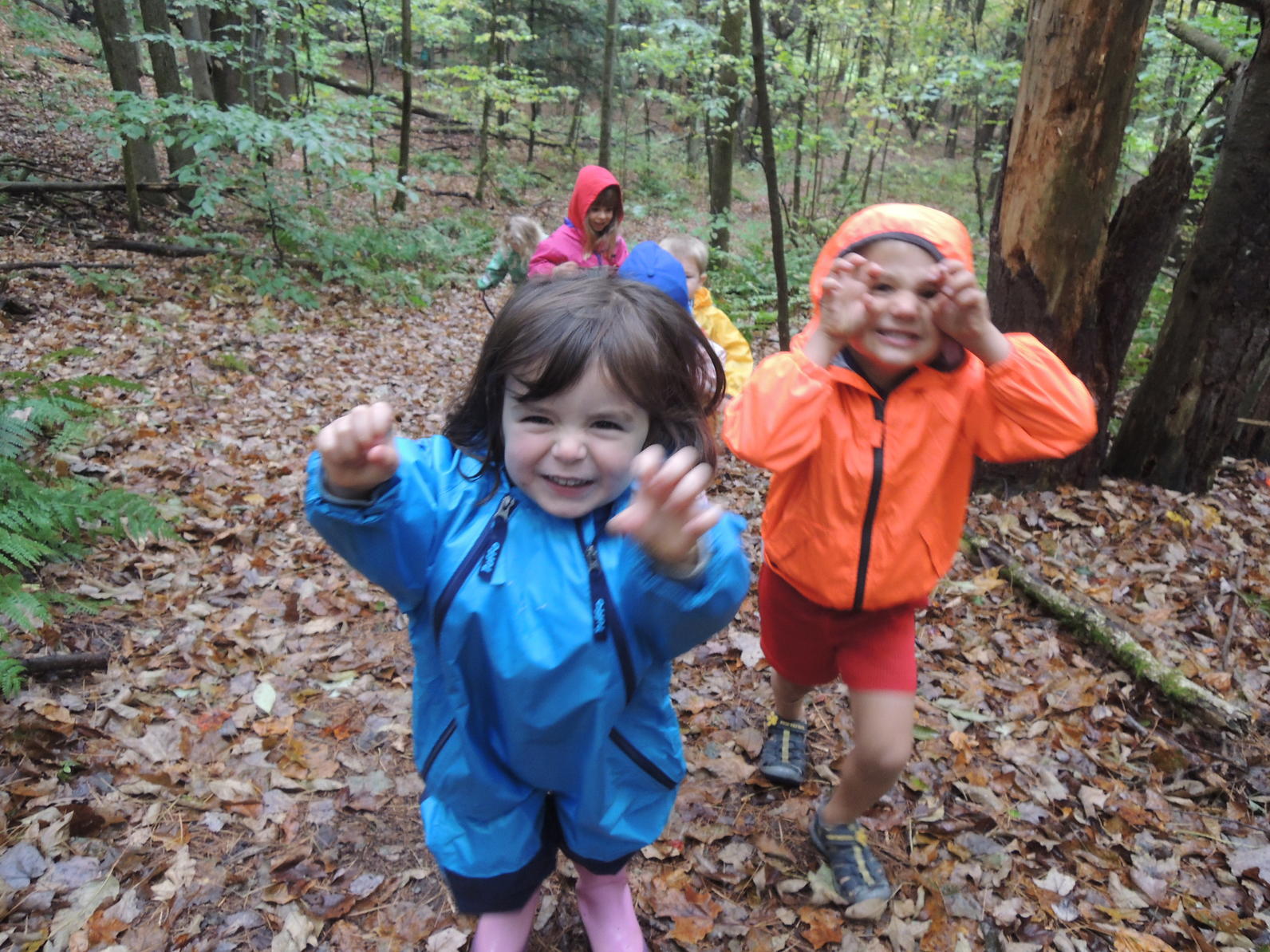 Then, we marched up to a camper favorite spot-- Mossy Rock! There, we played our hearts out. We all sat on a big branch and pretended to be flying on an airplane that was taking off from city to city. Campers took care of the plane, too, and made sure there was always gas in it! One of our campers found a red eft on the way up that we all got to hold in our hands with care, along with many earthworms throughout the day, as usual.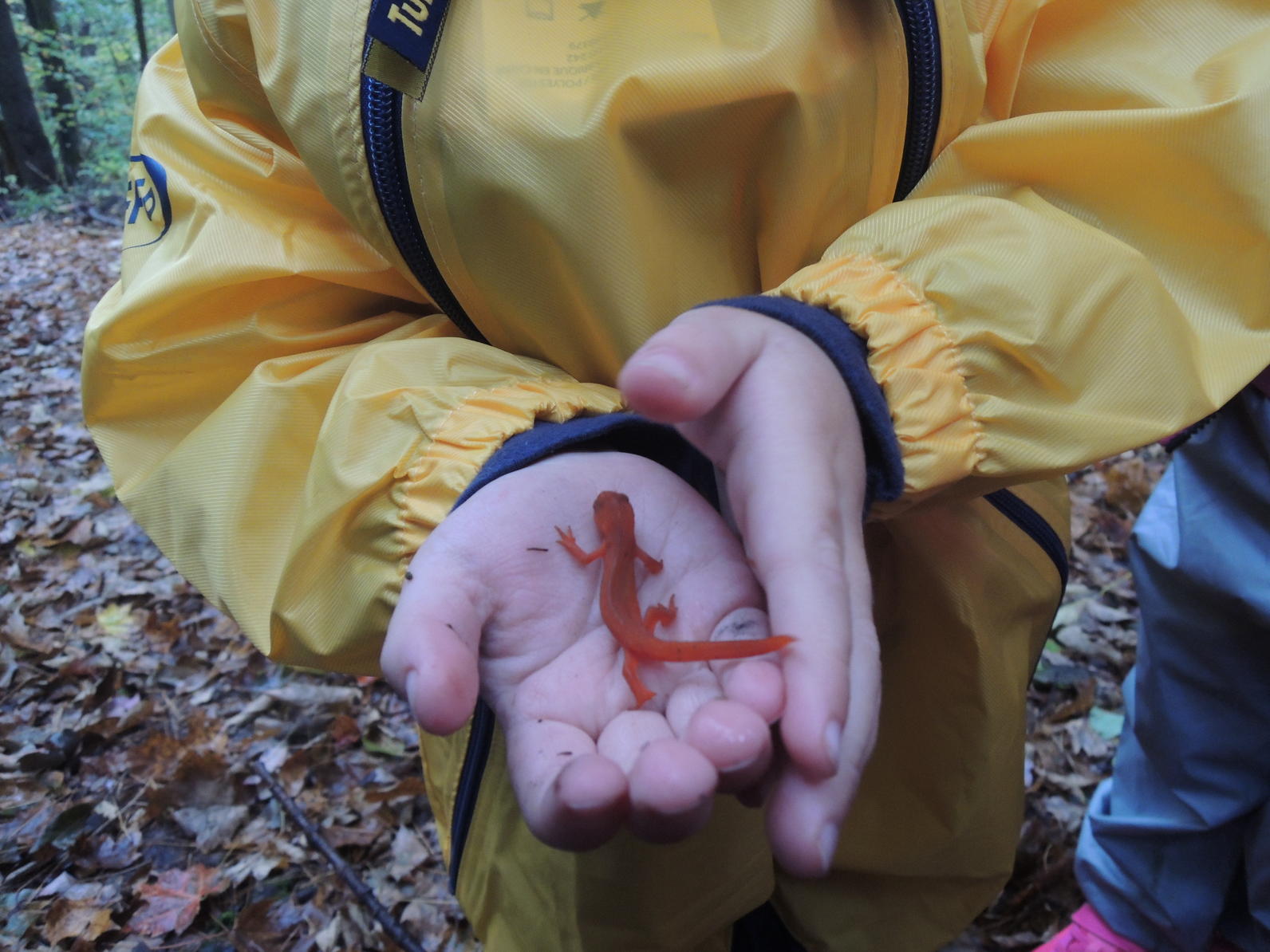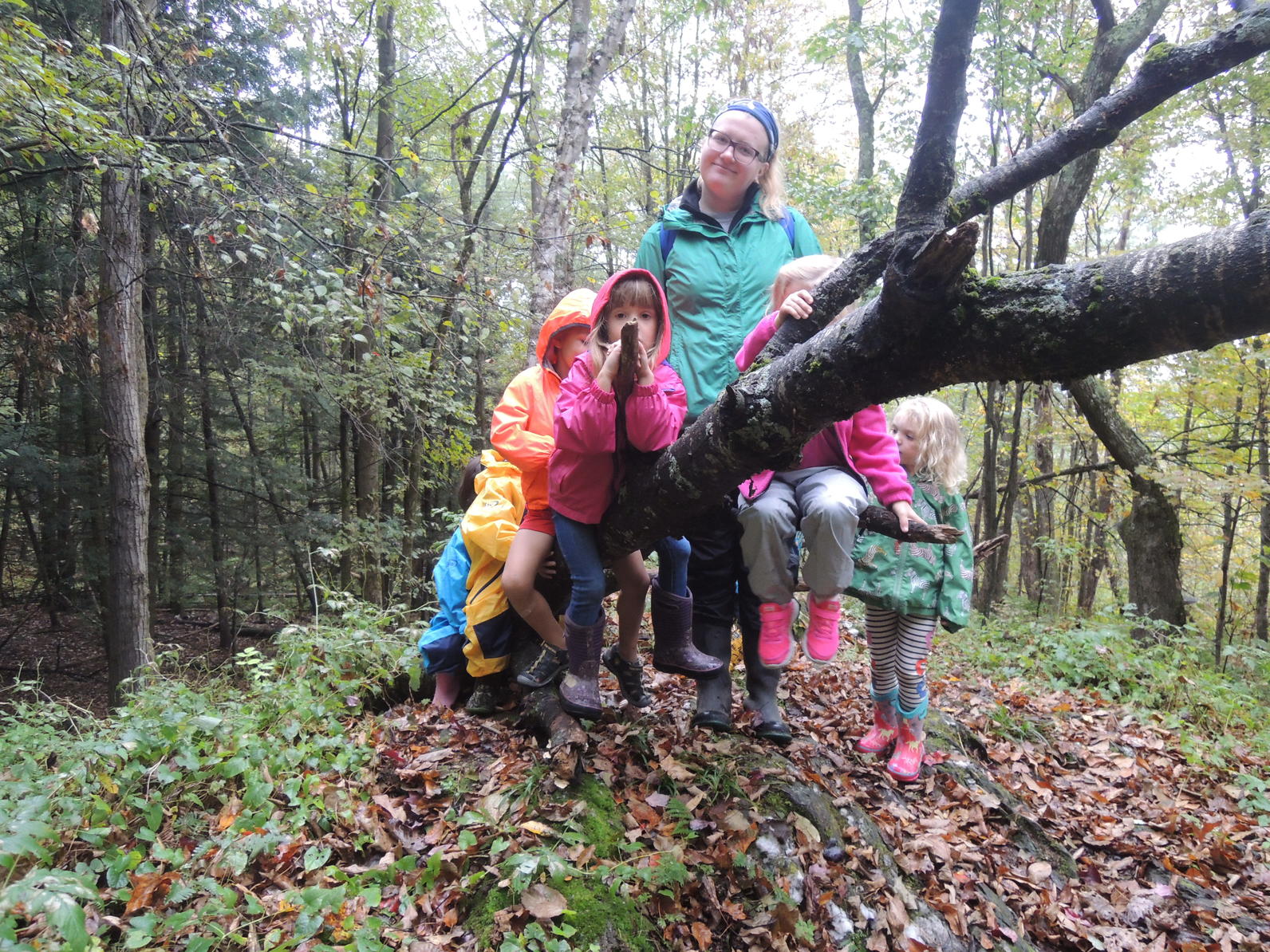 We hiked back down to forest camp because our tummies were starting to rumble, and we enjoyed our lunches with some storytelling from Emily. Then, we all got a chance to tell our own stories and came up with some pretty funny stuff.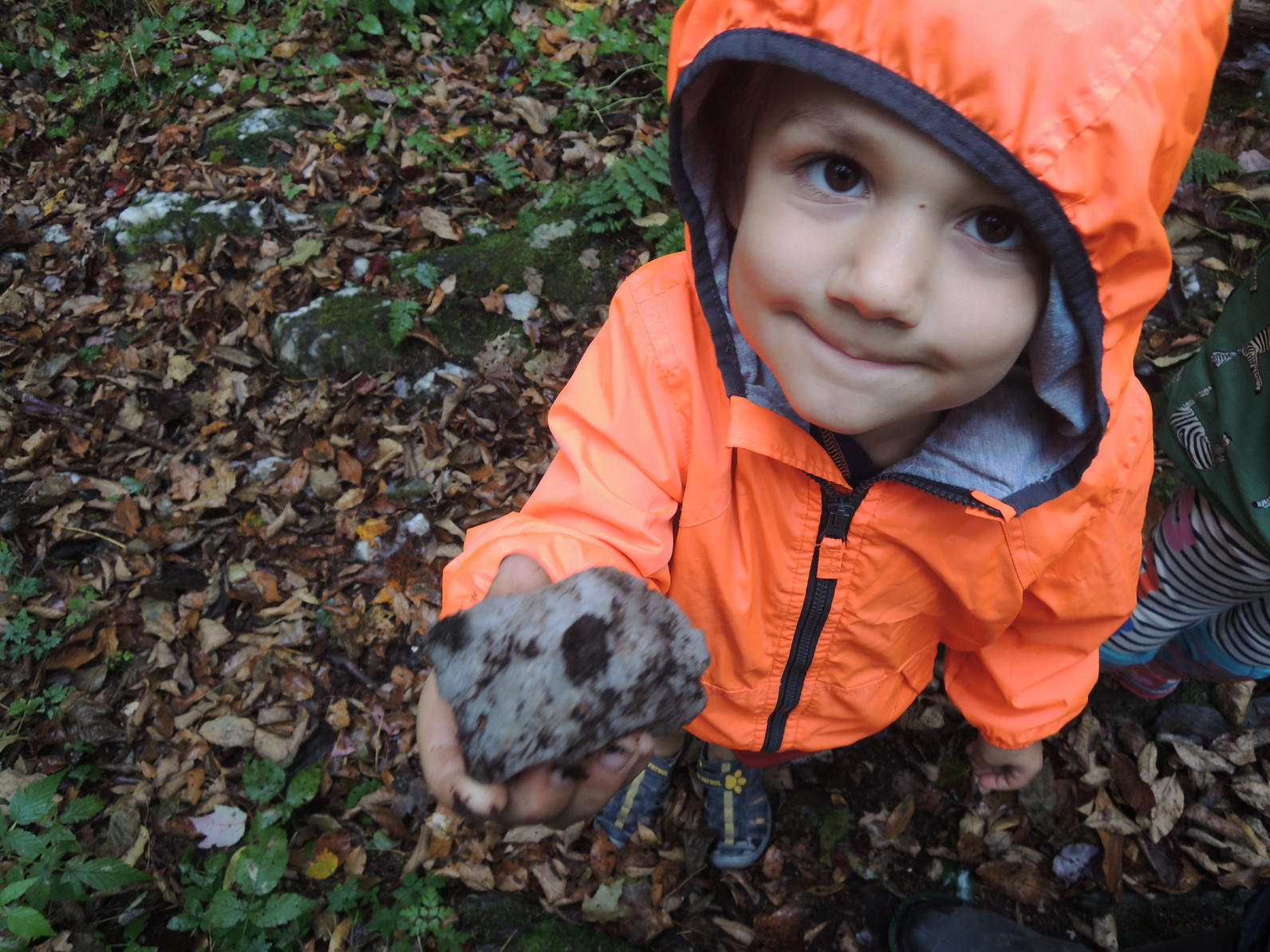 After lunch, we played some more at Forest Camp inside a shelter, singing and practicing animal noises, balancing on a tree stump and hopping around camp.
Then, it was time for our thank you circle and we all got to say our favorite parts of the day and for our families to come pick us up. See you next week at Forest Pre-School!