This Friday at Forest Playschool was a little chillier than it had been, but the sun was out strongly shining, slowly warming us up.
Debbie and Emily were both so excited about the sunshine and the warm weather we had been having during the week. As our friends arrived we explored the front yard, looking for signs of spring, standing in the warm sunshine, and running around because we were all so excited to be at Audubon.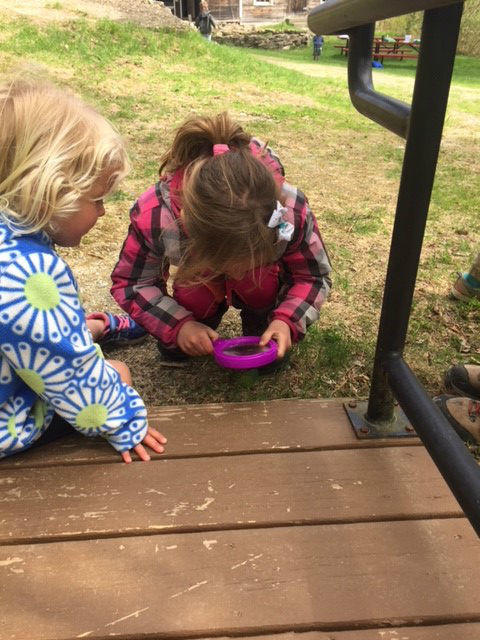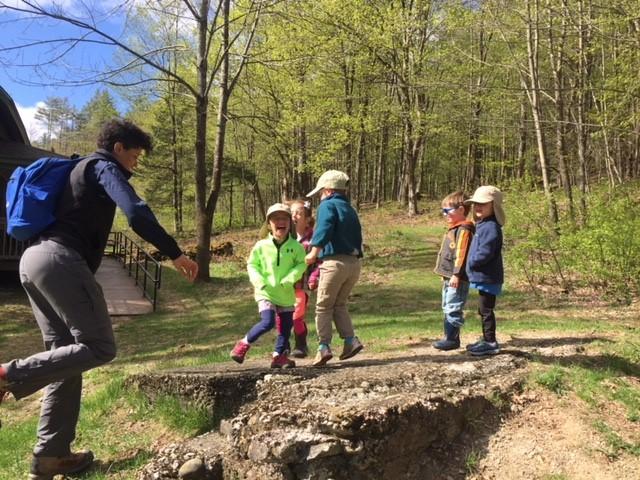 Once we all arrived, Emily had two types of flower seeds for us, Sunflower and Morning Glory. The sunflower seeds we planted in toilet paper tubes and will be planted at Audubon in the next couple of weeks. The morning glory flower seeds everyone got to take home as a present for Mother's Day. It was fun getting a little dirty with the soil.
We ventured inside for morning meeting to warm up a little bit. Our leader wanted to hike down below after snack, and everyone was so happy about that. Debbie led our hike, going down the steepest trail at Audubon "Erny's Pass" and it was so fun. We turned our hike into a fox walk, so we were very quiet, moving slowly, listening to everything around us. We heard, and saw, many birds, a chipmunk walking on a fallen down tree and so much more.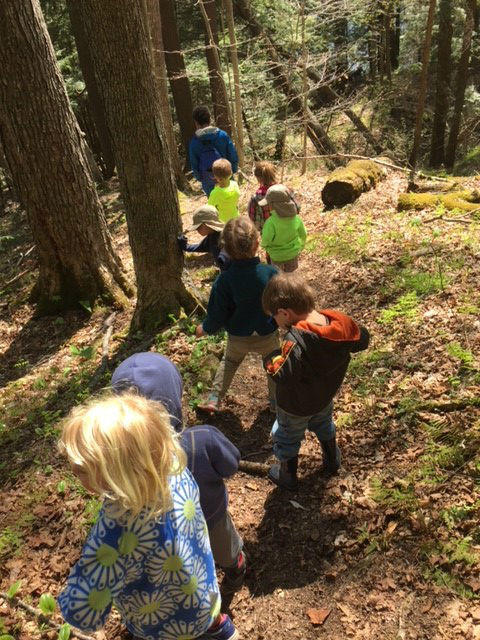 Debbie and Emily thought it would be neat to show everyone the big trucks and machines that Audubon had to take all of the fallen trees from our property. We made our way to the sugarhouse field and once we were sure it was safe to go up close we saw all the huge machines!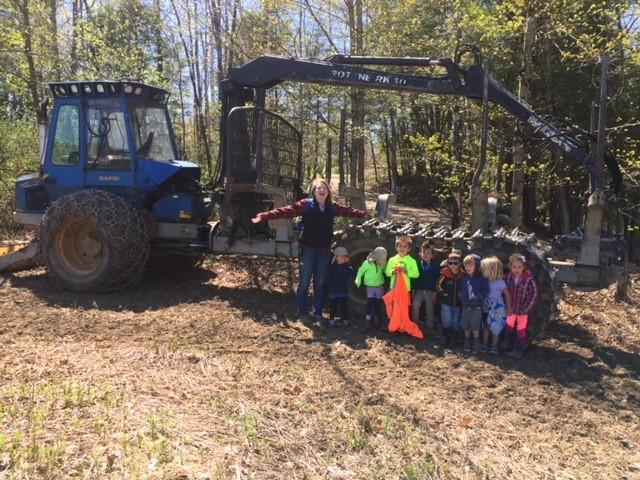 We played "What Time is it Mr. Fox" in the field with the sun shining down on us! We also played a game "Sleeping Lions" were you had to lay as still as possible in the field when Emily said "sleeping lions" but when she said "awake lions" we had to run around, it was so silly.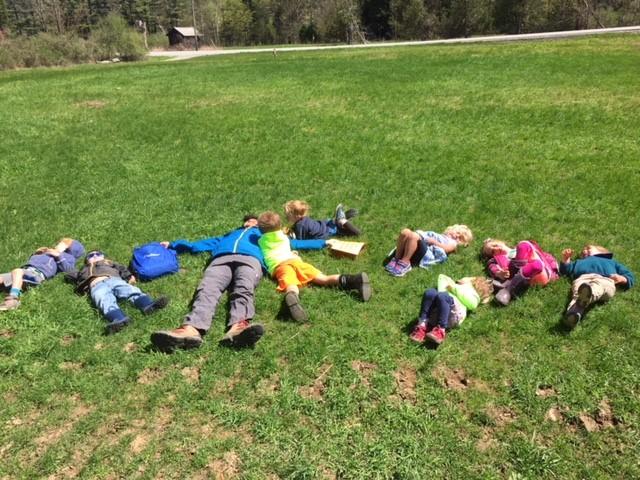 We hiked all the way back up to the barn and had our lunch outside as we talked about our favorite parts of the day!
It's so great exploring these spring days with the Forest Playschoolers!