Students from the Hannaford Career Center as part of Untied Way volunteer efforts helped create bird habitat at Wright Park in Middlebury. The park, owned by the town of Middlebury and managed by the Middlebury Area Land Trust, has been working with Audubon Vermont and the US Fish and Wildlife Service Partners Program to enhance shrubland breeding habitat for birds like Golden-winged Warblers.
By removing invasive honeysuckle and buckthorn as well as some larger trees, students helped expand the shrubland habitat used by priority bird species. Audubon's Mark LaBarr said "So far the project has been a success and it is great to work with these students."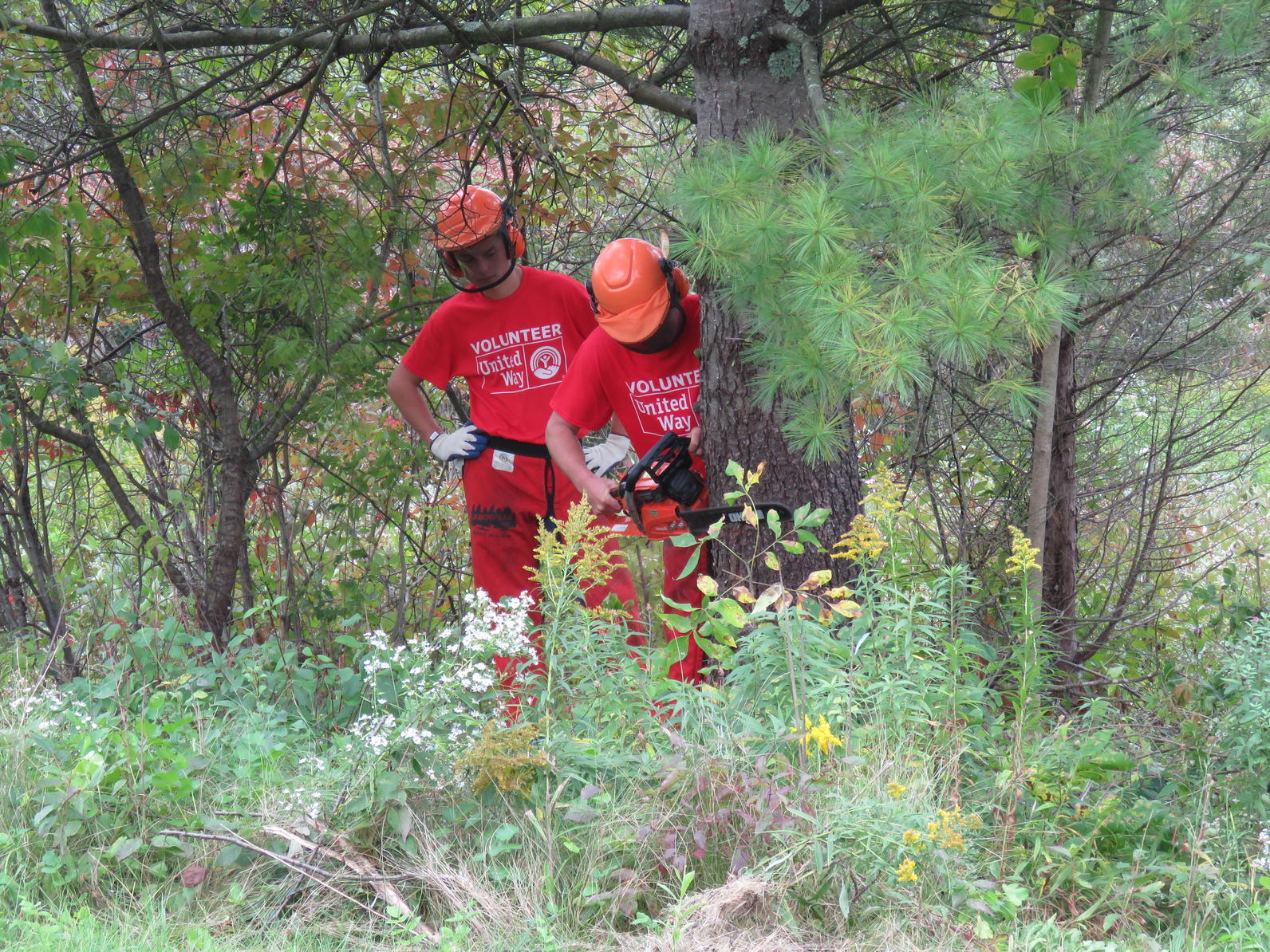 The work, which began last fall, has already yielded results. Golden-winged Warblers were observed in the summer of 2017.
Learn more about Audubon Vermont's conservation work to enhance shrubland breeding habitat for birds: http://vt.audubon.org/CVBI