By Rhys Keenhold
Surprise! We arrived at the Audubon to find it blanketed in snow this morning. Springtime in Vermont can be so unpredictable. Fortunately, it snowed enough that we were able to play in it and still have so much fun.
As we waited for our friends to arrive, we played in the front yard. Some of us played with the mud kitchen mixing lemonade and baking muffins. Another one of our friends used a shovel to help clear a pathway from the barn to the office. Everyone else was busy rolling snowballs around to build a snowman or snowdog. By the time we had to go inside for morning meeting, one of the snowballs was almost as big as us!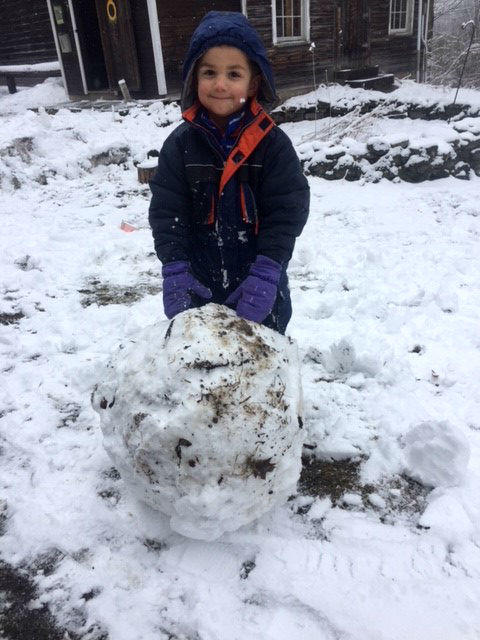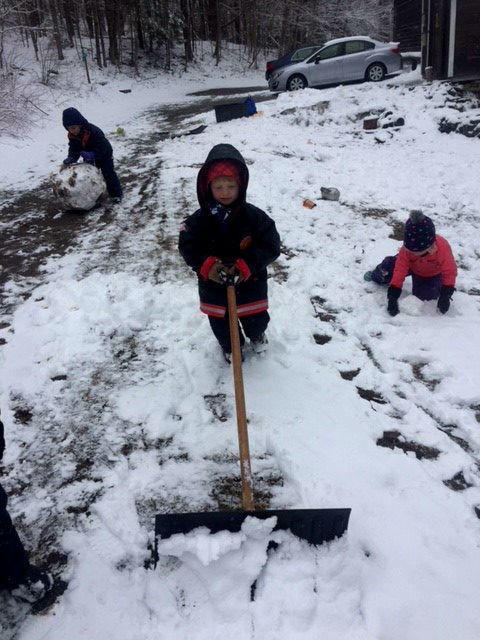 At morning meeting, our leader of the day planned a fantastic day. We had to eat quickly because we were getting ready for a long hike, all the way down to Beaver Pond. At Beaver Pond we explored the mud and waterfall. As we continued down the trail, Rhys spotted two geese swimming in Beaver Pond, we took a minute to observe and talk about these animals.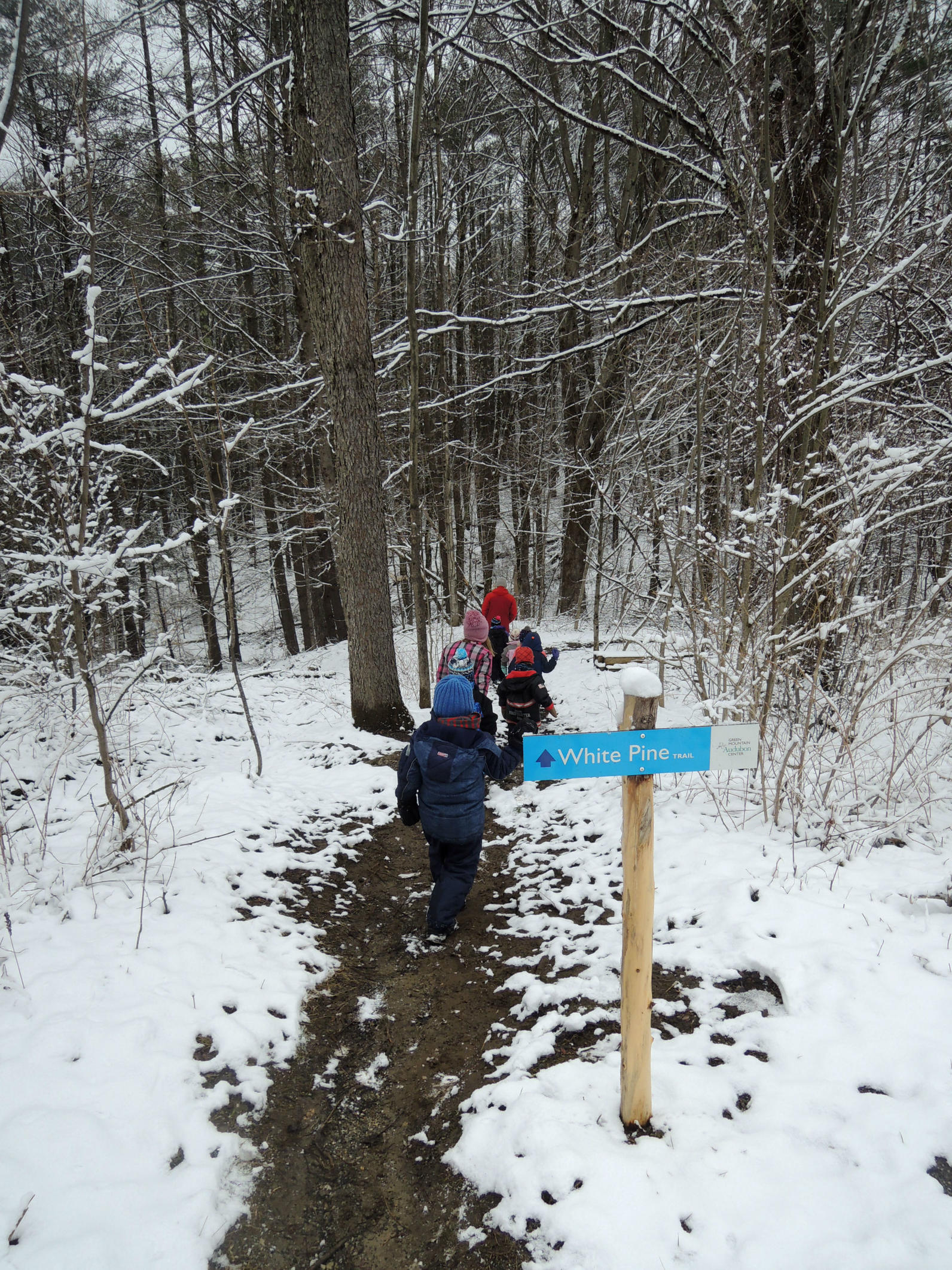 The hiking loop brought us through the Hemlock Swamp and up too Peeper Pond. At Peeper Pond we had a race. We ran from on side of the field where Rhys was, to the other where Emily was. We had so much energy, would could have keep hiking for hours. On our way back up, we saw a Pileated Woodpecker on a tree right in front of us!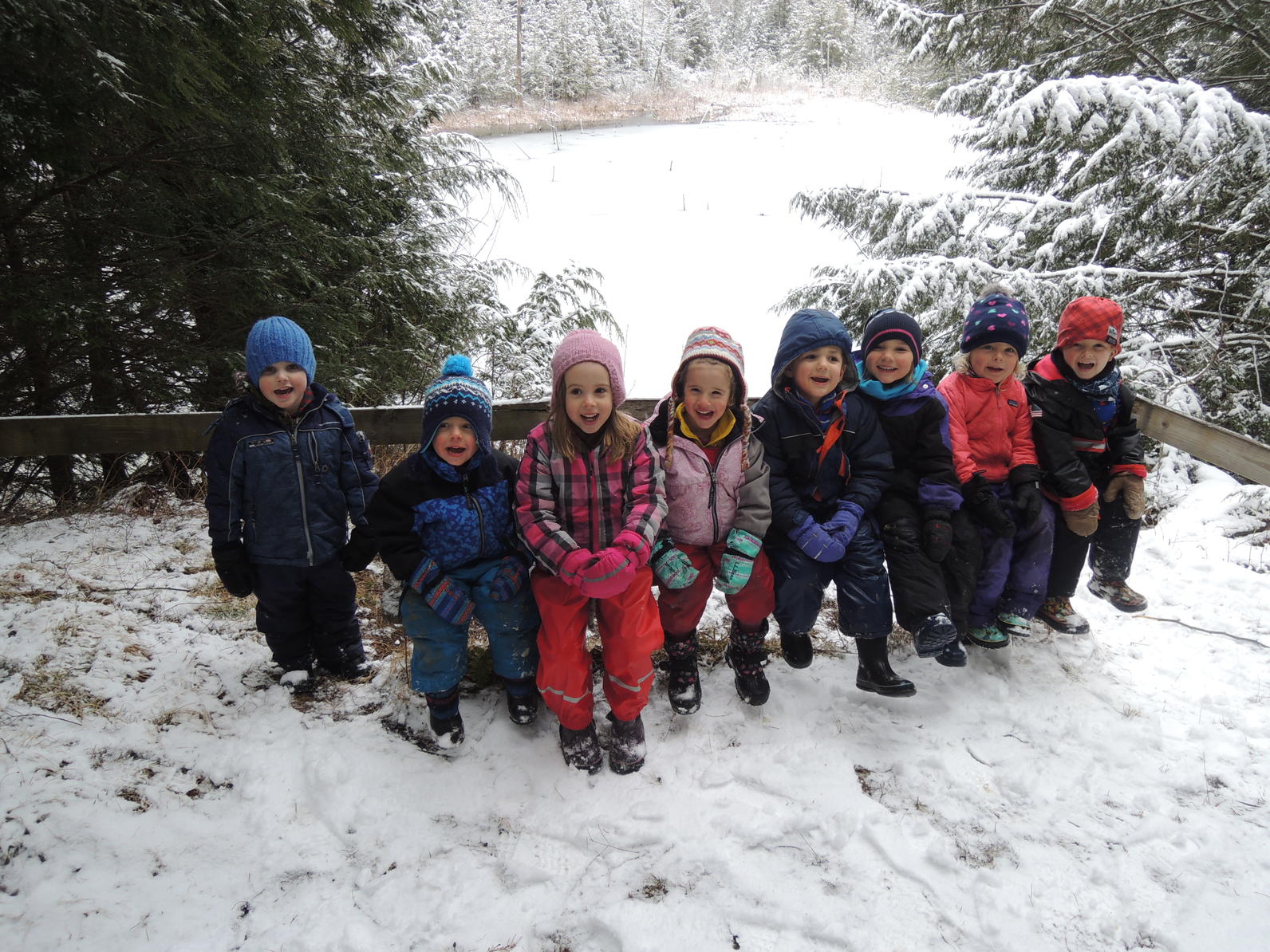 We were all so hungry after such a long hike. We eat our lunch, and Emily read a story. One of our friends brought in a special treat to share with everyone at lunch. Rae and Debbie joined us for lunch and a story, we learned about the life cycle of a wood frog.
We look forward to seeing everyone in May!