Fall is upon us and at Forest Playschool we could tell, the temperature is getting colder and our days are getting shorter too.
We started our day outside right away, Rae and I hid camo critters (oversized plastic critters) and butterfly pictures around the front lawn somewhere we thought they would actually be hiding. It was our job to find them all together! While searching one of our friends found the SMALLEST SALAMANDER I have ever seen! The Mud Kitchen was also open for baking, and we had some delicious treats from brownies, to cupcakes, and even some mud milkshakes!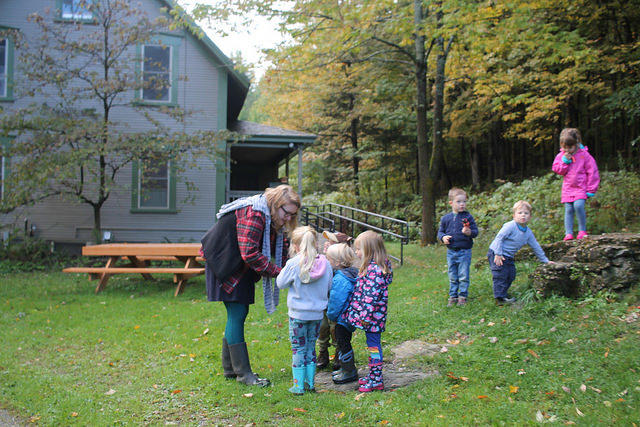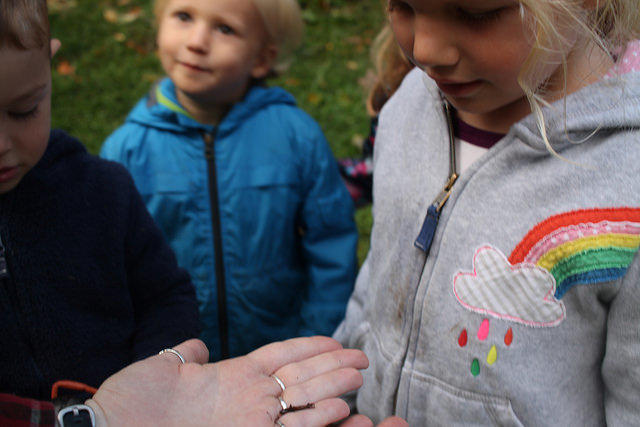 One of our Playschoolers planned a most awesome day for us and we could not wait to get started. During Morning Meeting we also talked about the weather and why it was getting colder and how to dress as it gets colder. After we enjoyed snack inside to warm up a little, (we still aren't used to the cold), we got ready and made our way to Forest Camp. Rae and our Morning Meeting Leader led the way and we practiced how to walk in a straight line and following the person in front of you!
When we were at Forest Camp we played games, baked in the Forest Mud Kitchen, helped me rebuild our fort, pick up some large sticks, and put them out of the way. Rae spent some time making a few salamander condominiums out of old fire logs and sticks. It was a great idea because we found over 15 salamanders throughout our time at Forest Camp! It was a nice cool and wet day, perfect for salamanders!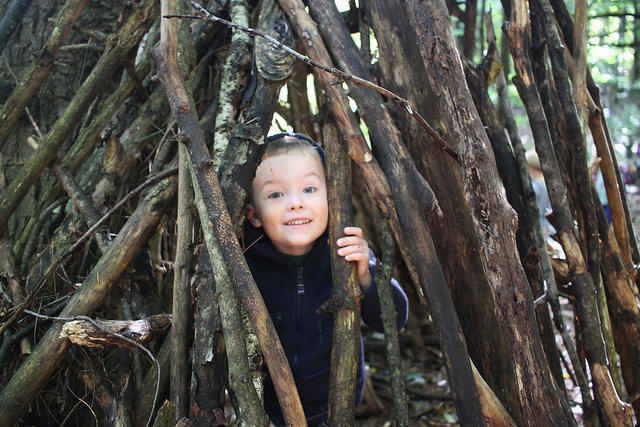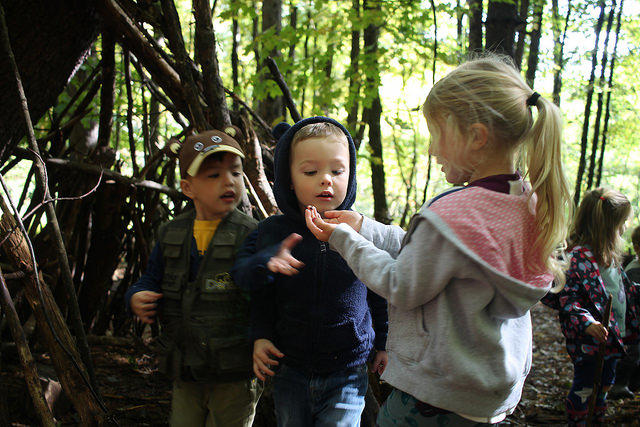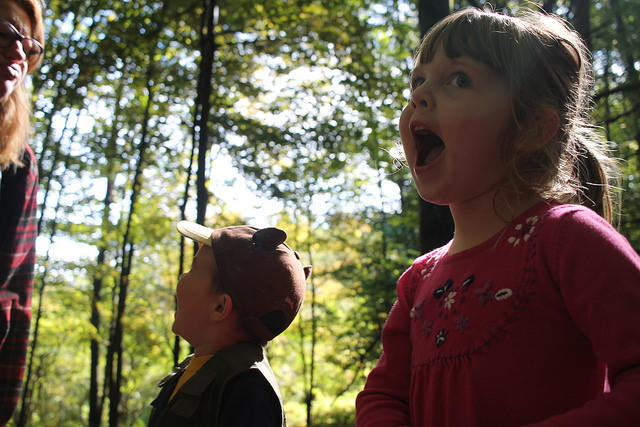 We loved playing at Forest Camp that we wanted to spend more time there. We quickly walked back to the barn, grabbed our lunches, and headed back to Forest Camp, so we could enjoy lunch and a story around our fire circle.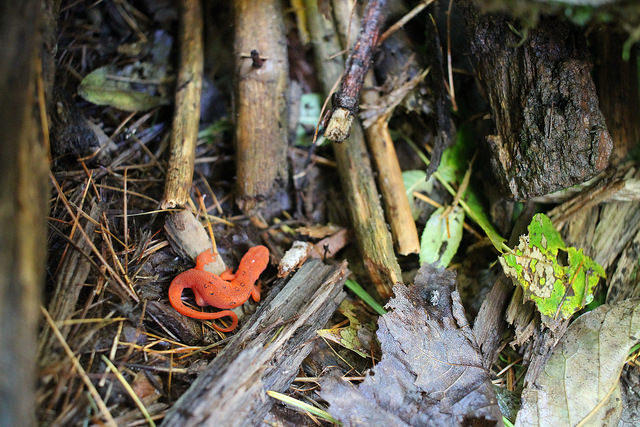 It was a truly beautiful autumn day!