By Rhys Keenhold
Wow, what a spectacular spring day! The sun was shining and the birds were chirping all day long. Although it was officially spring, there was still some very deep snow at Audubon.
We played outside while all of our friends arrived. The snow bank outside of the barn was still tall, with the warmer temperatures an awesome slide was carved into the snow bank, so we could slide down it. Some of our friends used the snow kitchen to make a cake.
In the barn, we had two of our friends lead morning meeting. Together, they thought of a very fun day filled with coloring, hiking and playing outside. Our leaders of the day choose to do arts and crafts before having snack; we have such an artistic group. Two big pieces of paper and laid them on tables to draw on with crayons or markers.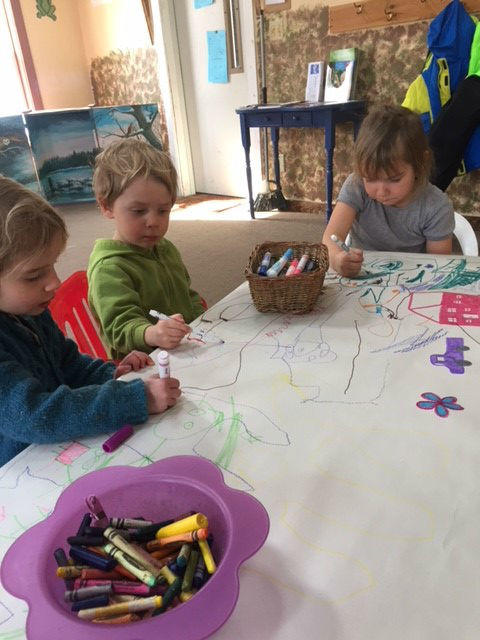 We needed to do out morning job, so we went outside to fill the bird feeders. Our leaders of the day they brought us on a hike in the backyard up through the garden. The snow was so deep it was hard to walk. The sunshine felt so good, we took breaks and laid in the snow. It was a nice afternoon hike with breaks to lay down.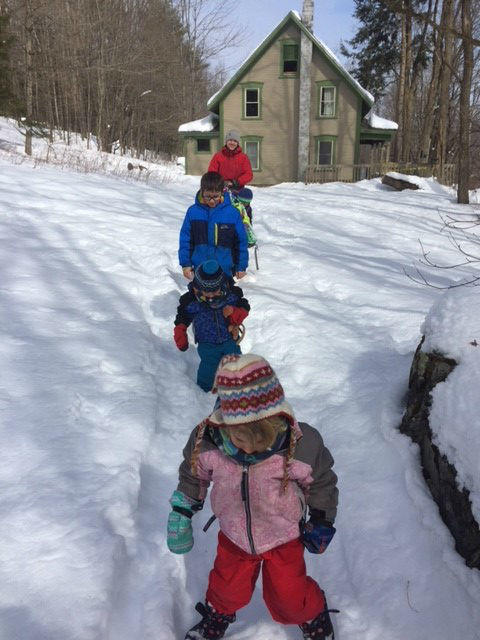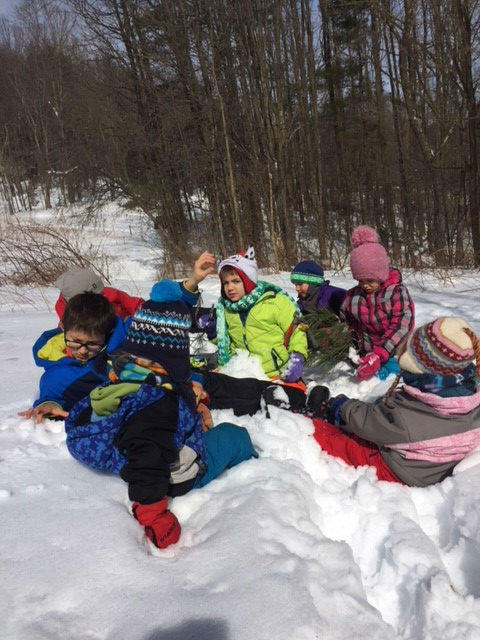 Once we were back from our hike, we went inside to eat lunch. We were all tired from the hike, so we took a nice lunch break before heading back outside. We played in the front yard until it was time for pickup.
We look forward to seeing all of our friends next week,
Happy Spring!