The second week of Forest Playschool was a blast. It was a little cold, but we were having so much fun that we didn't even notice.
A new face joined us this Friday and will be with us every Friday from now on, Rhys, Audubon's Education Intern! We played outside while all of our friends were arriving in the morning. There was a partially made igloo from a couple weeks ago, and with our wild imagination we called it our snow hot tube.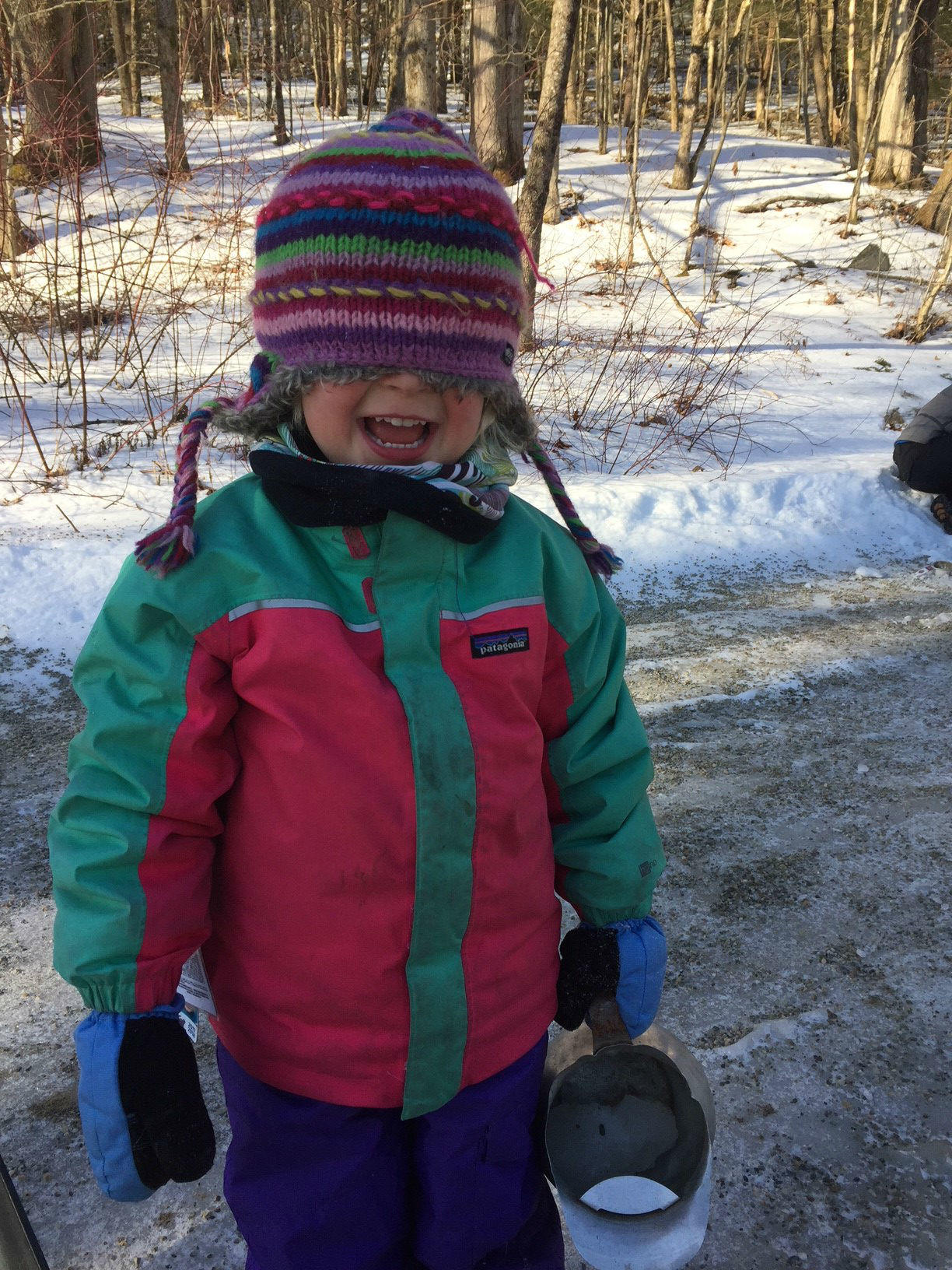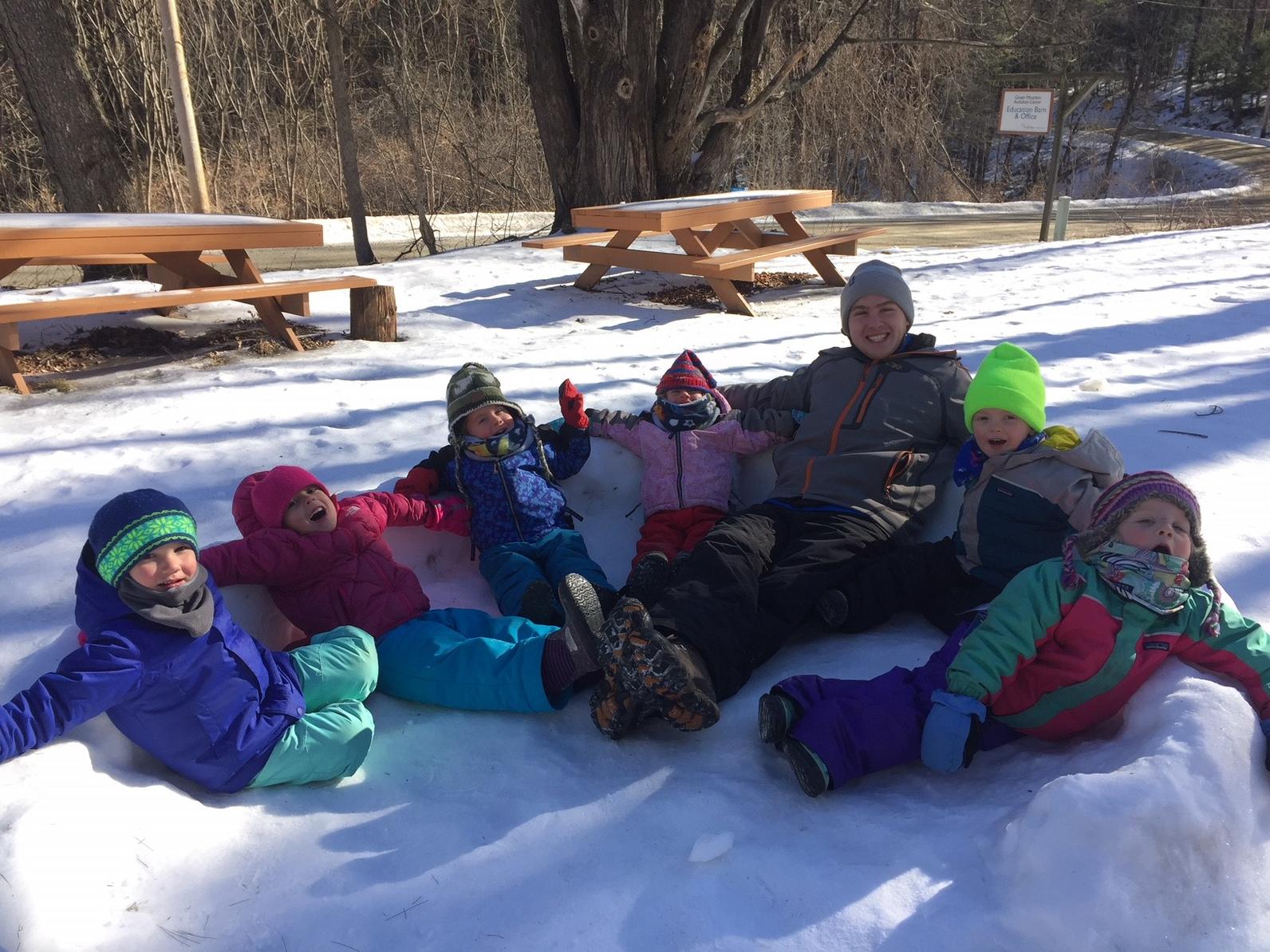 We even made some cupcakes to celebrate Emily's birthday (not actually Emily's birthday). When Emily asked how old she was turning, they all yelled SIX!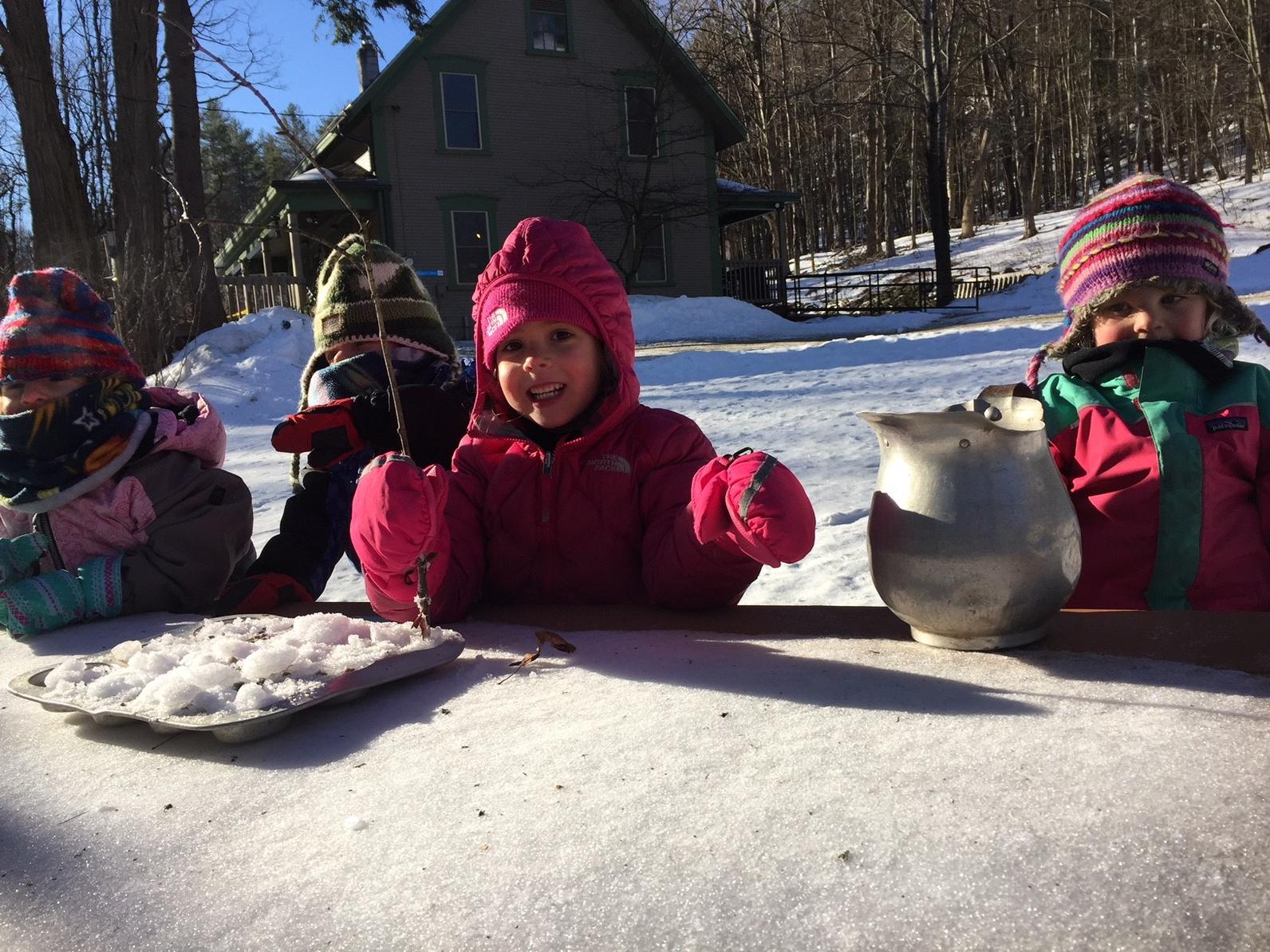 After spending over an hour outside, we needed to warm up a little. One of our playschoolers planned a fantastic day during morning meeting, full of adventure and nature exploration. We couldn't wait to get back outside!
Once outside we made sure to fill the bird feeders all the way up so that the birds have enough to eat. We then started walking up the arboretum trail and noticed the hill was a little slick, which was perfect for sliding! We took a break from walking and with big smiles on our faces slid all the way down. We continued on our walk, looking at the different types of trees, and at the different tracks left in the snow by our animal friends.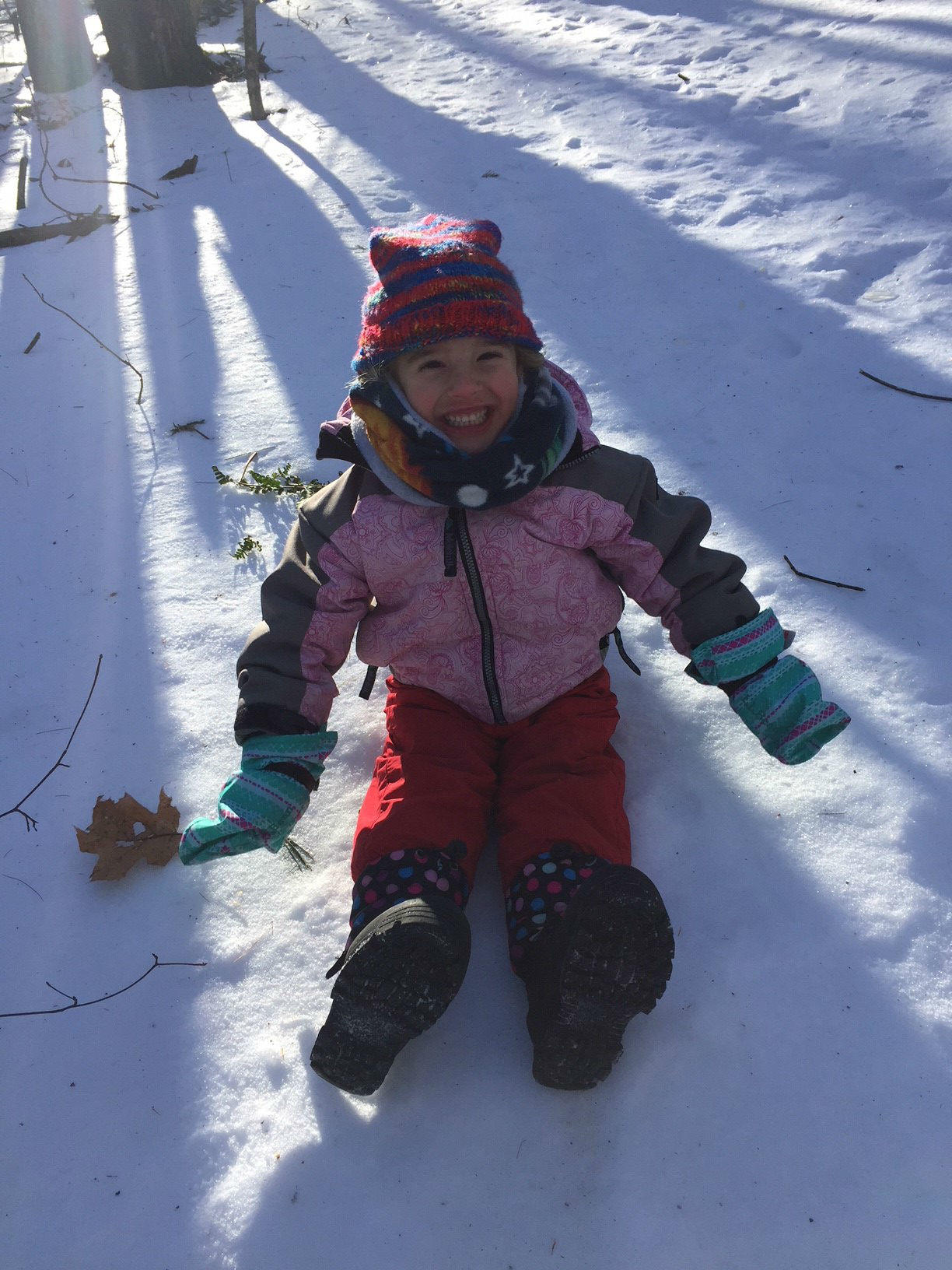 We kept on walking, and ended up going all the way to Mossy Rocks. We showed Rhys one of our favorite spot, and of course had to slide all they way back down the hill!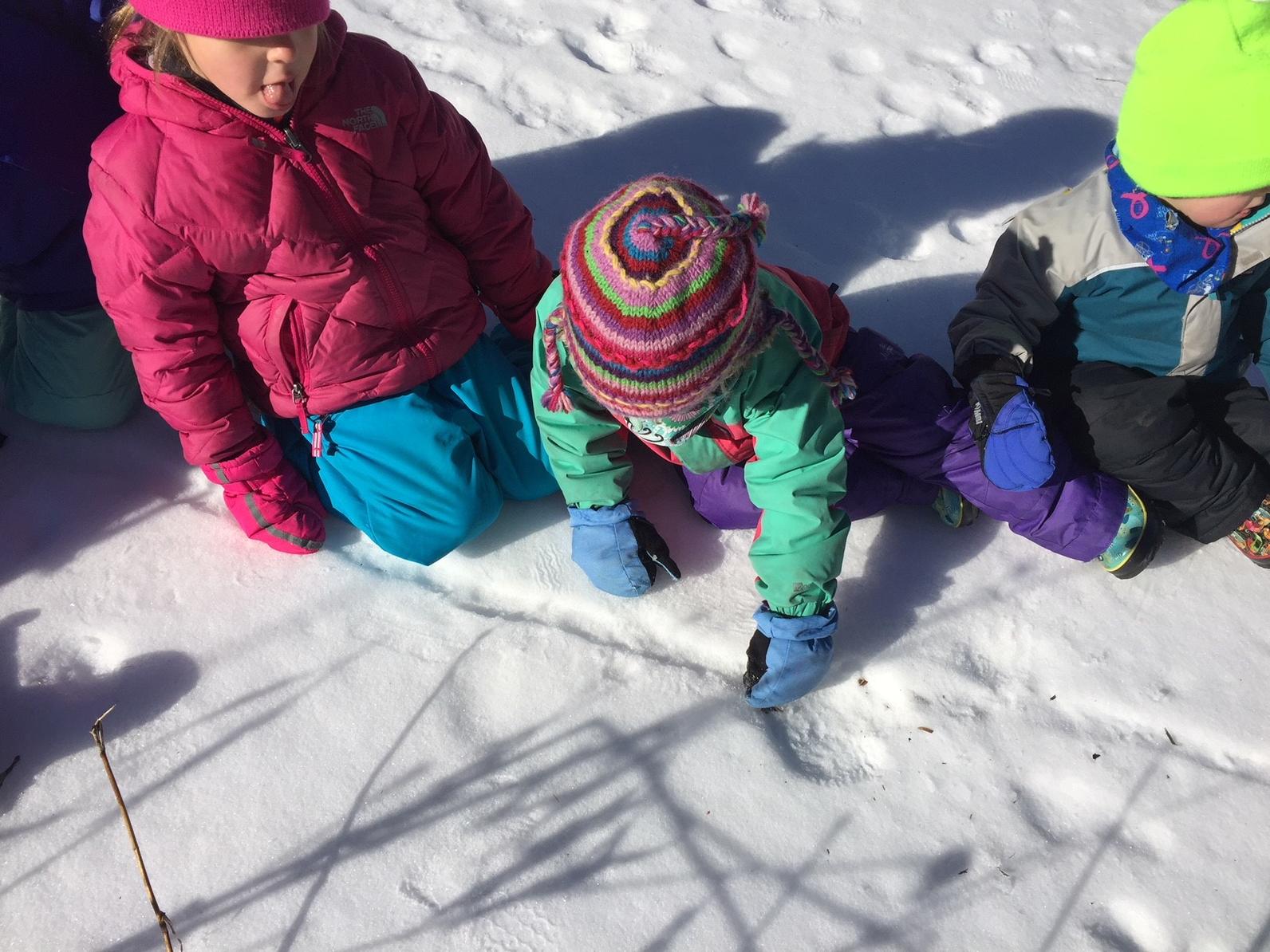 On our way back to the barn, we found something interesting, a half melted mouse tunnel. Mice make tunnels in the subnivean layer of the snow to travel to and from their nests to stay protected from predators.
Never a dull day at Forest Playschool!