Though the forecast wasn't looking the best for Friday, we got lucky with the rainy weather and managed to spend almost the entire day outside. To begin our day, we colored all over the tables on big sheets of paper and made some really awesome designs.
Once we got outside, it was impossible to miss the changes that occurred at Audubon after the storm earlier in the week. The front porch showed some real damage from a fallen tree, and the campers were curious about this. We had a conversation about the storm, what it did, how it did it, and how it changed the landscape. Campers were aware of the changes around them in the woods, like all of the new downed trees and clear spaces in the sky.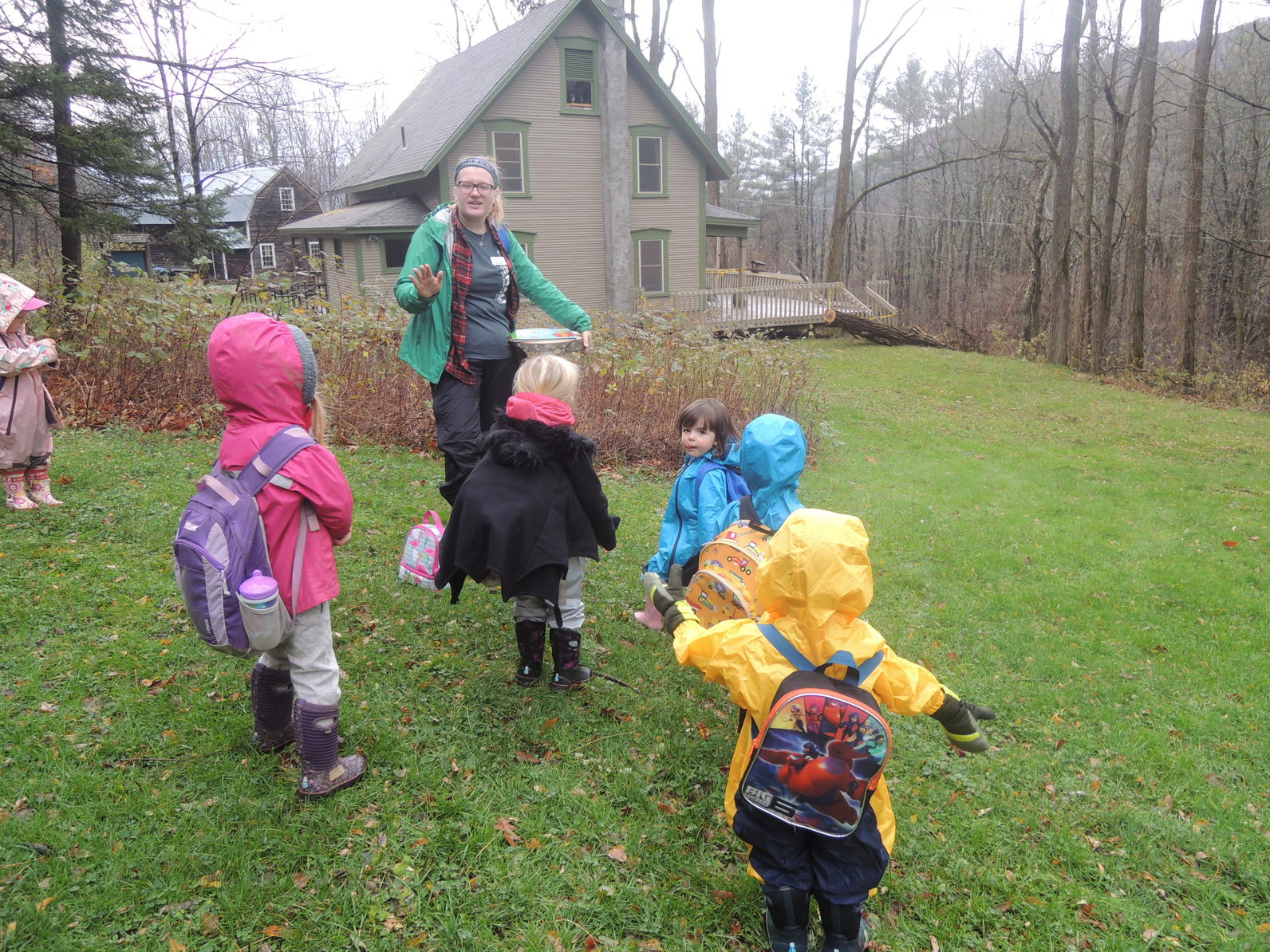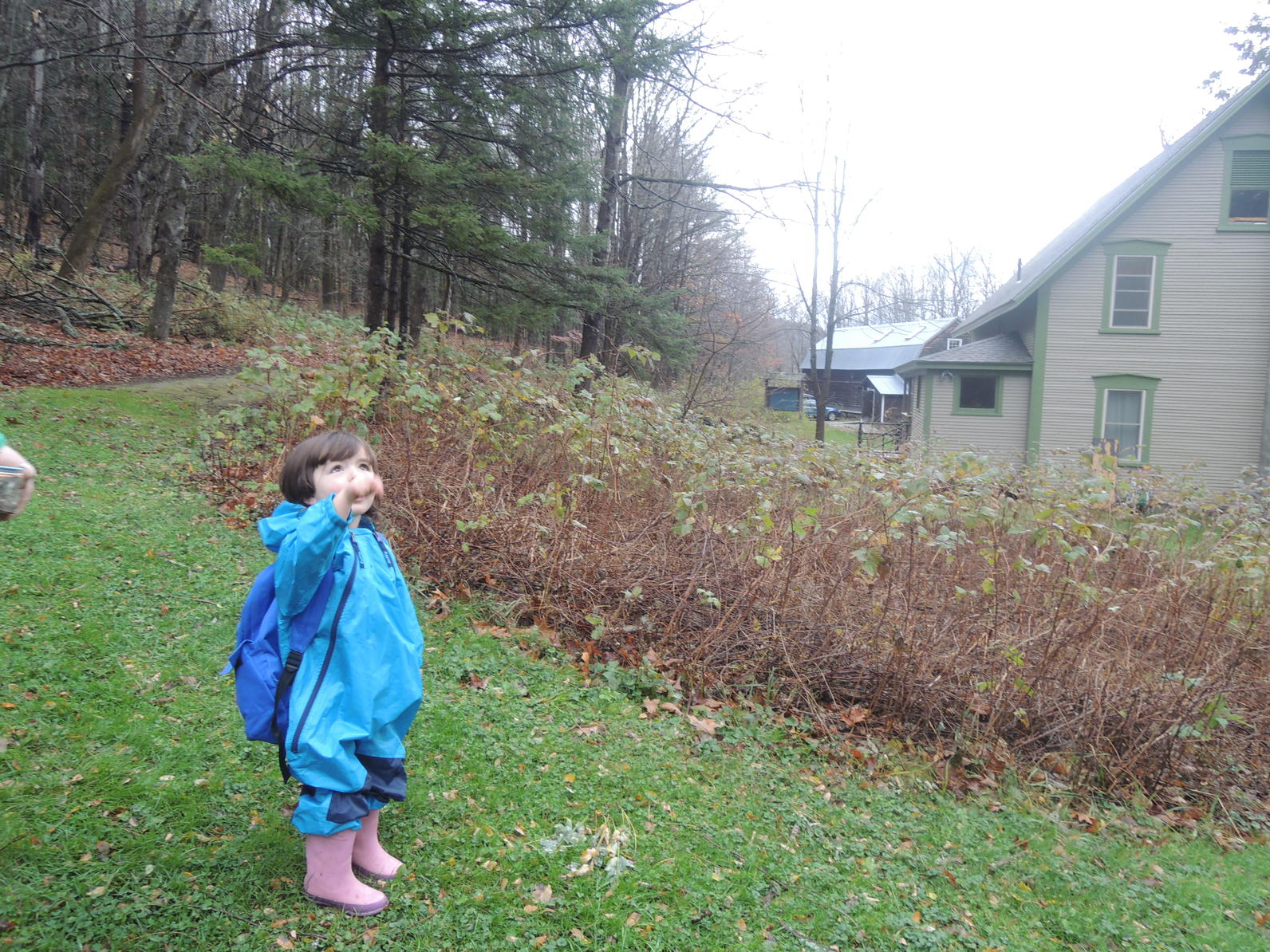 After that, we threw our rain gear on and hiked to forest camp to see even more changes from the storm. Navigating through countless twigs and branches along the way, we made it to morning meeting for our leader to plan the day. We decided to play at forest camp for a while, making use of our new surroundings and the stick shelter at camp, pretending and making the most of what is there. Now, it wouldn't be a classic Forest Pre-School day without a trip to Mossy Rocks.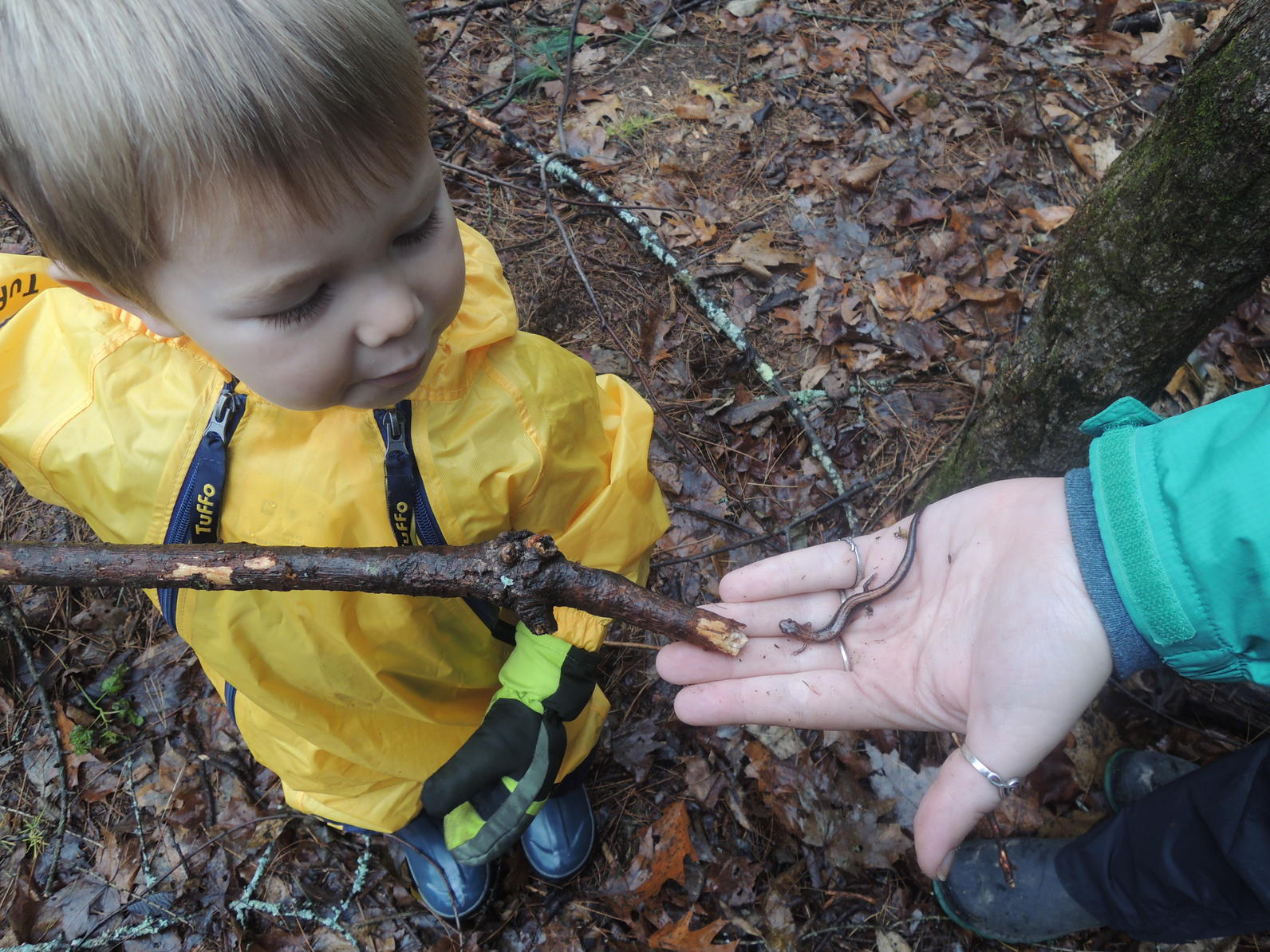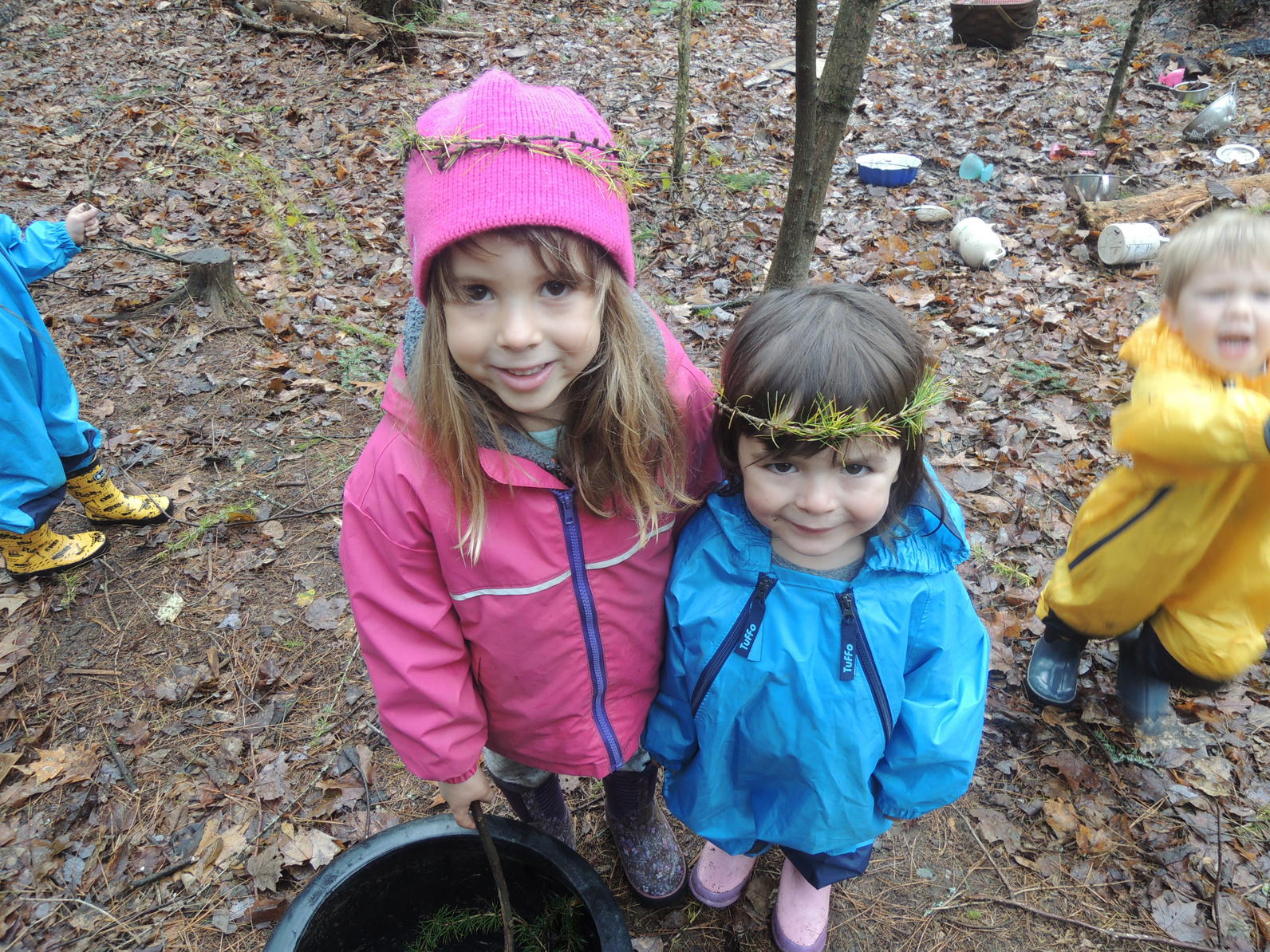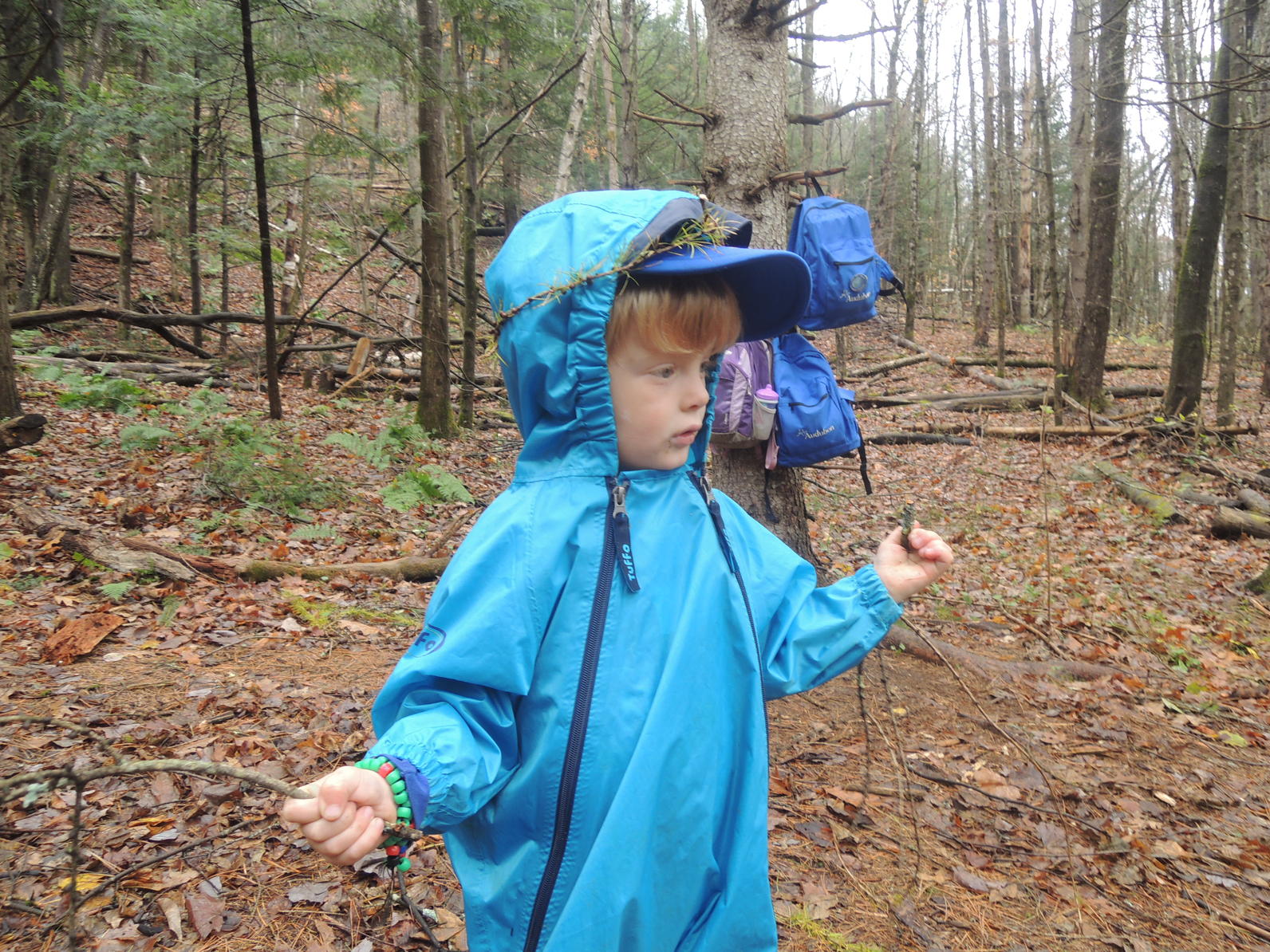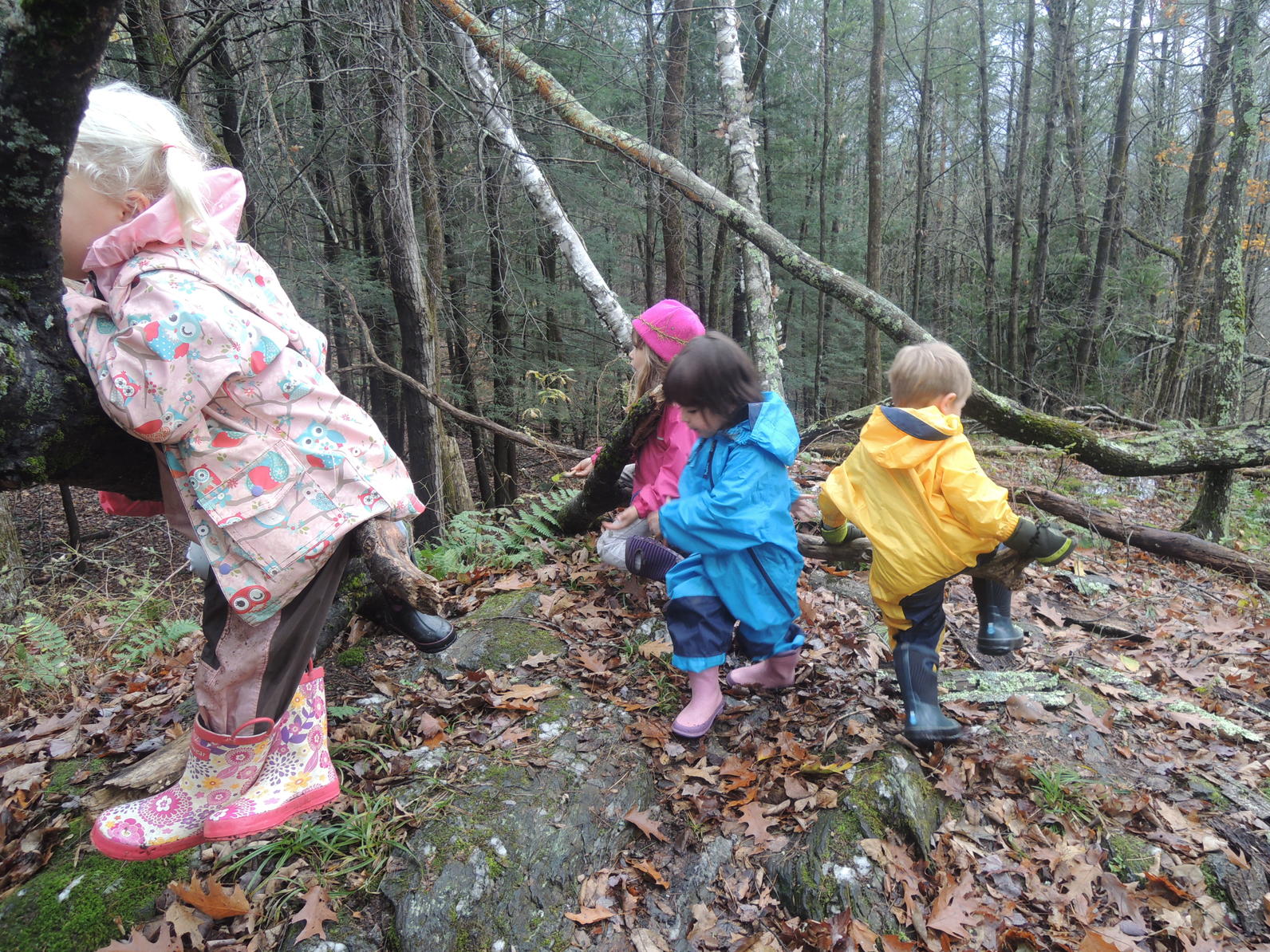 We hung out up there a while, until the afternoon rainstorm hit and it started to pour. Slowly but surely, we made it back to the barn where we warmed up, dried off and ate our lunch while listening to a fun story. For the rest of the day we colored and enjoyed the dryness of the indoors until it was time to go home, muddy and happy!