Outdoor play is more than just "play time" at the Green Mountain Audubon Center, it's a fundamental way of learning. Audubon Vermont offers many different programs for young children and families to explore and learn outside through play-based activities: Forest Play School, Monthly Public Preschool Programs, and our Free Nature Playgroup. Spending time outside helps children build their motor skills, fosters brain development, and allows children to learn social skills. Doctors have also described multiple other benefits of outdoor play.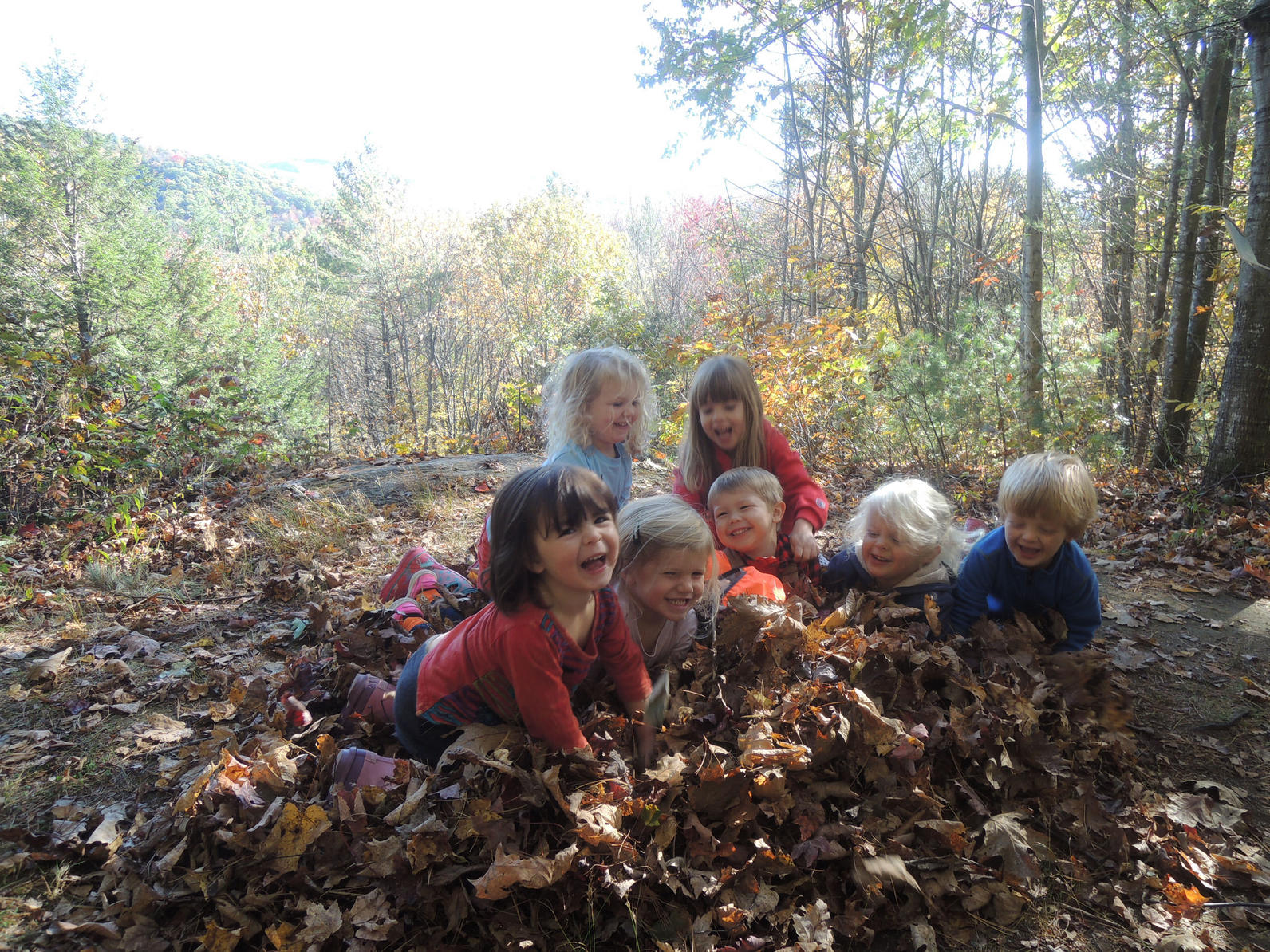 Forest Play School
Forest Play School (formerly known as Forest Preschool) is a four-hour, weekly program for children aged 3-5. This program allows our youngest learners to learn and play outside for the whole day. Children take turns planning what the outdoor adventure will look like each week, drawing from experiences at Audubon as well as expressing their own personal interest. They communicate and work together as a group to use their imaginations and play elaborate games at Forest Camp, Mossy Rocks, and other magical areas of Audubon. Being entirely outdoors brings special challenges we would not face inside: the cold of winter, the mud of springtime, and the insects of black-fly season. At this age (and every age) it's important to help children grow and face challenges head-on, in a positive and fun way, like eating snacks with your mittens on! Every week we have a new blog posting describe the fun we had!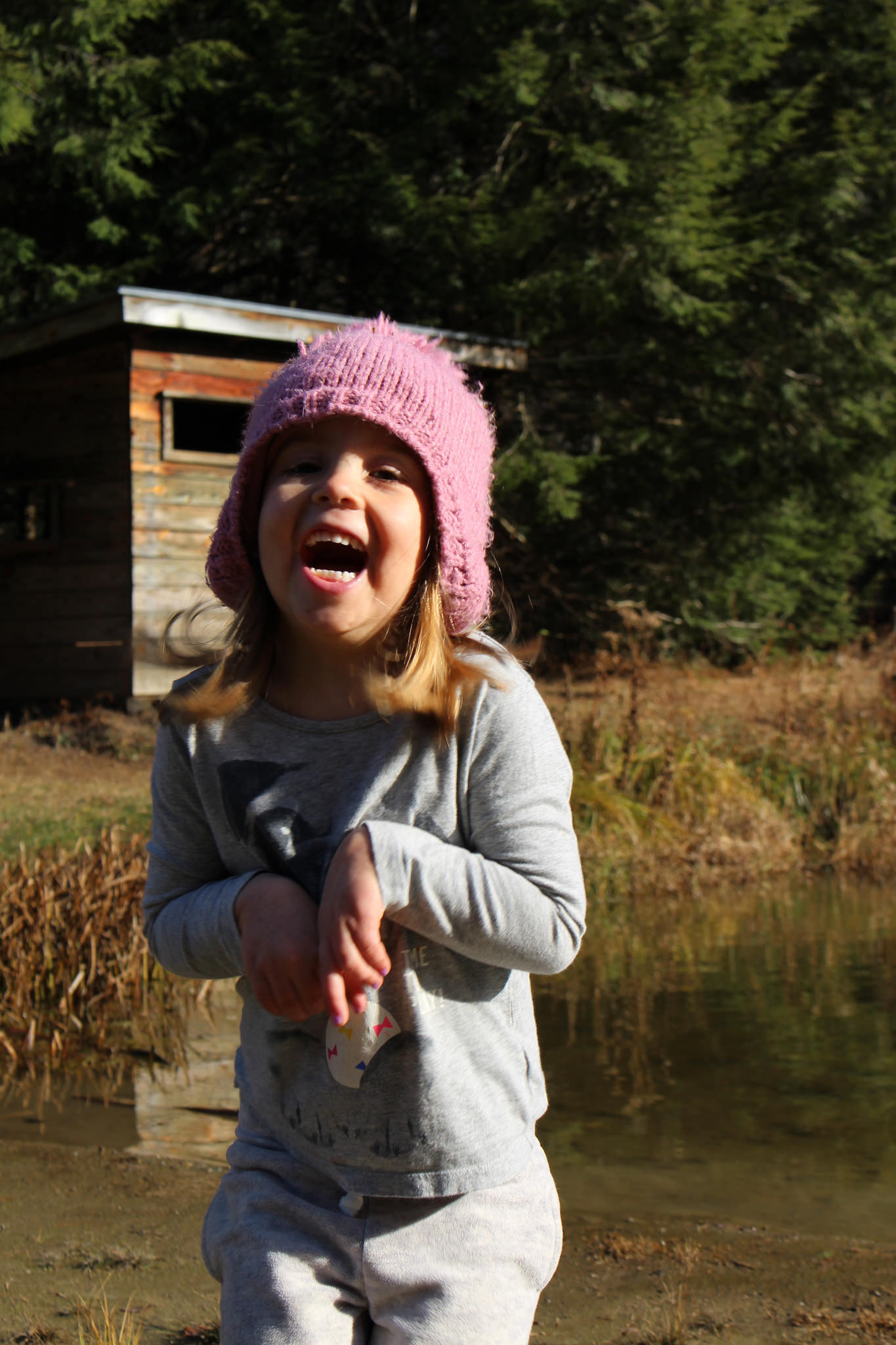 Monthly Public Preschool Programs
Every month, usually on the third Thursday, we offer our Public Preschool Program from 9 - 10:30 am. Each monthly program features a different nature topic and includes multiple games, activities and crafts that go along with it. For this hour-and-a-half you and your preschool can transform into a turkey and make anest, become a bear and build a den to stay warm in the winter, or even learn how to tap a tree and get to taste maple syrup! Families adventure and play together while meeting new explorers and making new friends.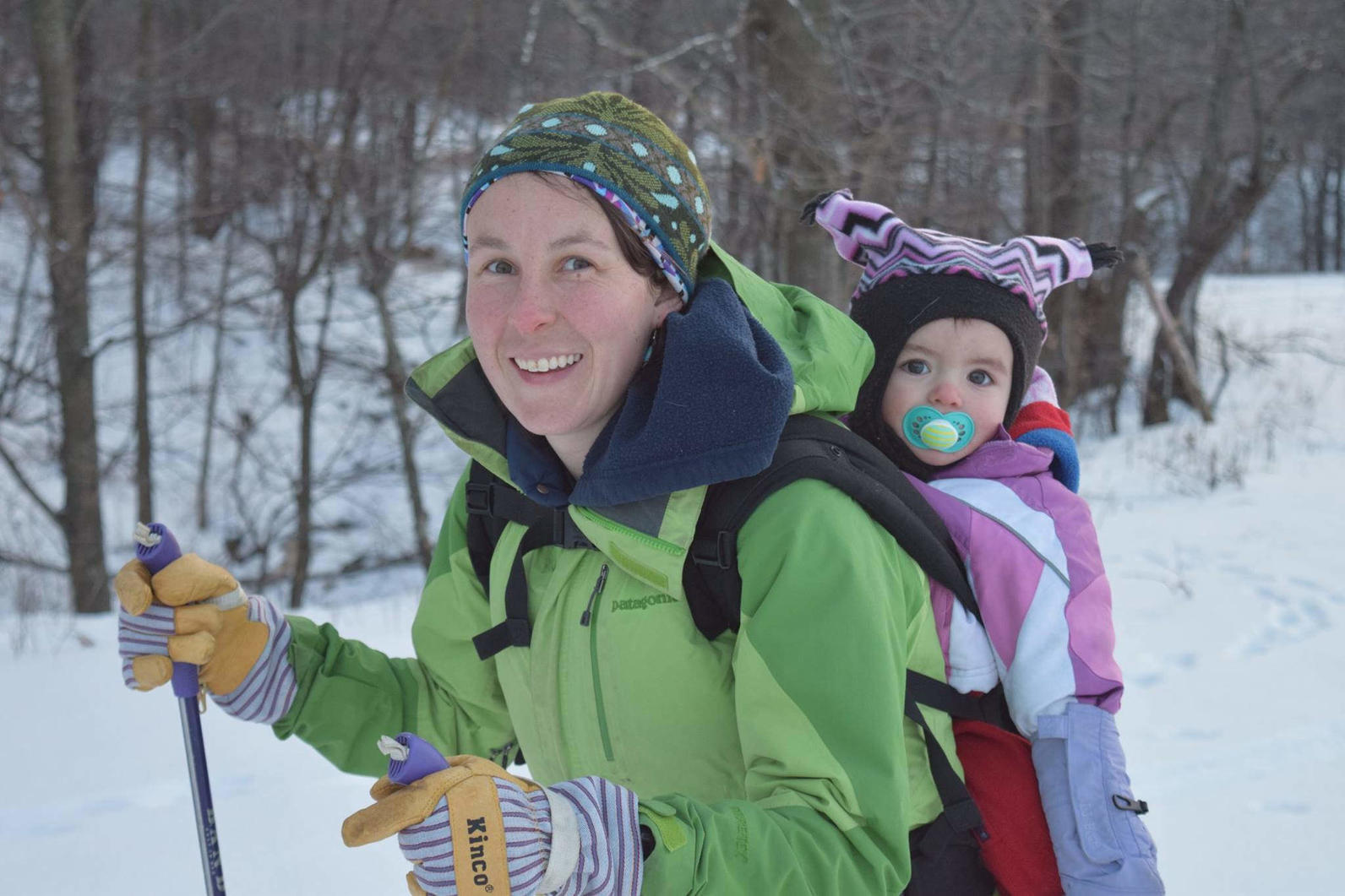 Free Nature Playgroup
Audubon Vermont's Free Nature Playgroup runs every Monday from 9:30 - 11am. Each week there is a different topic to focus on: from worms and frogs to birds and butterflies, and now that winter is coming, exploring through the snow! This playgroup allows children to learn and play using all of their senses and encourages parents and guardians that come along to immerse themselves in nature as well. Be sure to check our website for dates or other updates about this program.