For 30 years the Vermont Housing and Conservation Board (VHCB) has maintained a statewide AmeriCorps project, VHCB AmeriCorps. This AmeriCorps program is a national service project, which places AmeriCorps members with affordable housing, land conservation, and environmental education organizations statewide.
Audubon Vermont was awarded another AmeriCorps member for the 2017-2018 year! Having an AmeriCorps member at Audubon Vermont increases the capacity and value of our organization. It also allows members to gain leadership skills, connect with the local community and work to advance the mission and goals of our organization.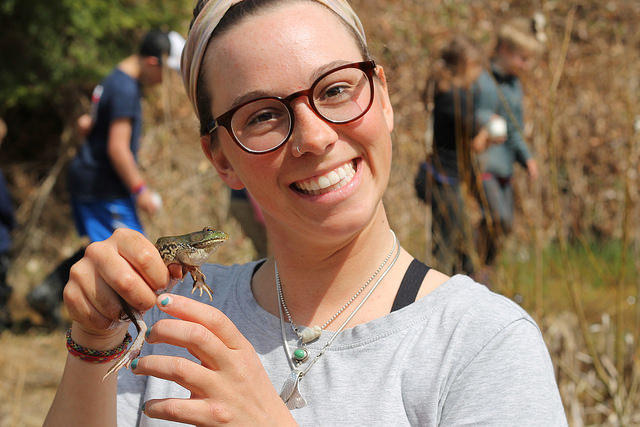 Audubon Vermont's 2017-2018 AmeriCorps member is Rae Bronenkant. Rae is a recent graduate from the University of Vermont, with a degree in Environmental Studies and a concentration in Outdoor Sustainable Education. She started teaching while working at the Port Townsend Marine Science Center in Washington state. When she moved to Vermont she became an education intern at ECHO, Leahy Center for Lake Champlain in Burlington Vermont, and then the Enrichment Director at School's Out after school program.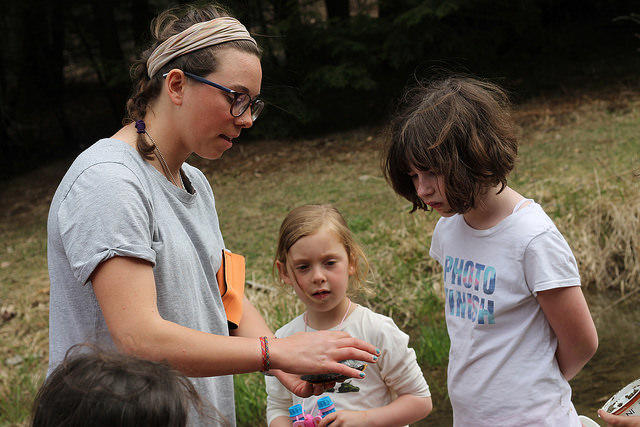 The moment Rae fell in love with teaching was at the Marine Science Center in Washington, teaching her very first program about her favorite topics related to the environment. Sharing her passion with those students sparked something in her, and from that moment forward she knew that teaching was the path for her.
Rae is excited to be serving in an outdoor classroom environment and teaching nature-based education full time. She is eager and looking forward to exposing students to the outdoor world through nature based exploration and education. Why did Rae decided to be an AmeriCorps Member? She wanted to be a part of a group of dedicated and intelligent people in the community of Vermont and to make a difference in the state she loves for an organization she loves.
To learn more about VHCB and their AmeriCorps program, visit their website: http://www.vhcb.org/americorps/